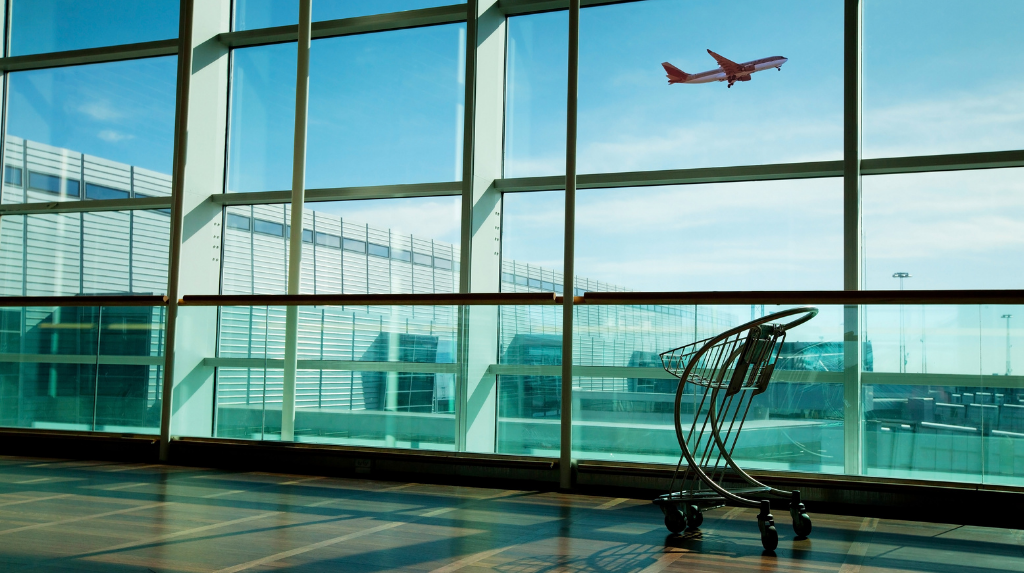 How To Save Your Airport From Mishaps Through Marketing
Protecting Your Airport's Reputation With The Right Marketing Strategy
Since the beginning of COVID-19, airports have faced a shortage of pilots and other staff members, causing operational problems, fewer available flights, and, importantly, a host of consumer concerns. To be better prepared and avoid any potential issues with travelers, there are many things that aviation professionals can do to ease concerns – it all begins with the right marketing strategy. Learn more about finding success with Advance Aviation in Syracuse, NY.
Warn Guests To Expect Changes
Dealing with staffing shortages can become difficult – even more so when you factor in a pandemic and additional regulations, like mask-wearing policies and social distancing. Issues like scheduling changes, canceled trips, and the like have seemingly become inevitable as the aviation industry continues to bounce back.
Larger airports usually have the resources and staff to maintain flight schedules and stay on track, even during staff and pilot shortages. However, smaller airports are left susceptible to frequently canceled flights and other issues. All of these factors can lead to irritable and impatient travelers – plus those who might be losing faith in your facility completely.
To lighten the load for both airline workers and travelers, honesty is the best policy. You should consider warning travelers frequently throughout the ticket booking process and the departure process so there are no surprises. Regularly updating travelers of potential issues, including flight changes, weather, or available crew members, can enhance customer satisfaction. Not only can it ease traveler anxieties, but it also better prepares individuals for what can happen and how they can resolve it.
Encourage Travelers To Book Early
Because of safety regulations and a decrease in pilots, there are fewer flight options and capabilities for travelers to choose from. This is especially true for smaller, local airports. To avoid issues with ticket availability, you should create marketing content that tells passengers to book their flights early. It is generally recommended to purchase and book an airline ticket around three to four months before a trip. That way, passengers can secure their spot early without worries. In addition, they can become better prepared if there are any changes or issues.
Promote Bleisure Travel
While some companies may have canceled their business travel plans, many are still in operation. This can give business workers the chance to experience some travels even through the pandemic. Bleisure travel is a name that describes individuals who combine their business travel with leisure. For example, a business traveler may extend their business trip by a couple of days for personal enjoyment. In addition, they may also bring along family members or friends.
Catering to bleisure travel can be beneficial because it appeals to many individuals, especially during COVID-19. Many families are still apprehensive about traveling to other countries. Bleisure traveling is a great way to take those trips and make memories without leaving the U.S. In addition, those who extend their trips can have ample time to make alternative arrangements if flights change.
Recommend Taking Extra Travel Days
For personal travel plans, encouraging passengers to take extra days off both before and after their expected travel date can help accommodate sudden changes. For starters, flights can change be rescheduled for a variety of reasons. By having that extra travel day, passengers can have the time they need to arrange other flight plans.
In addition, COVID-19 can still impact travel plans. If a traveler catches COVID-19 before or during their trip, having those extra travel days can give them time to make the necessary arrangements. This can include finding hotel accommodations, changing flight schedules, or other travel requirements.
Get Marketing Assistance With Advance Aviation
The team at Advance Aviation understands how difficult it can be to deal with changes due to staffing shortages and the pandemic. While these hardships will eventually resolve, it's still important to ensure and maintain customer satisfaction. With the right marketing strategy, airports can reduce stresses and issues associated with spontaneous flight changes. Advance Aviation uses the latest knowledge of the air travel industry to assist and guide airlines in crafting a content marketing strategy that works for them. To learn more about how to create the right marketing strategy for your airport, contact Advance Aviation today.