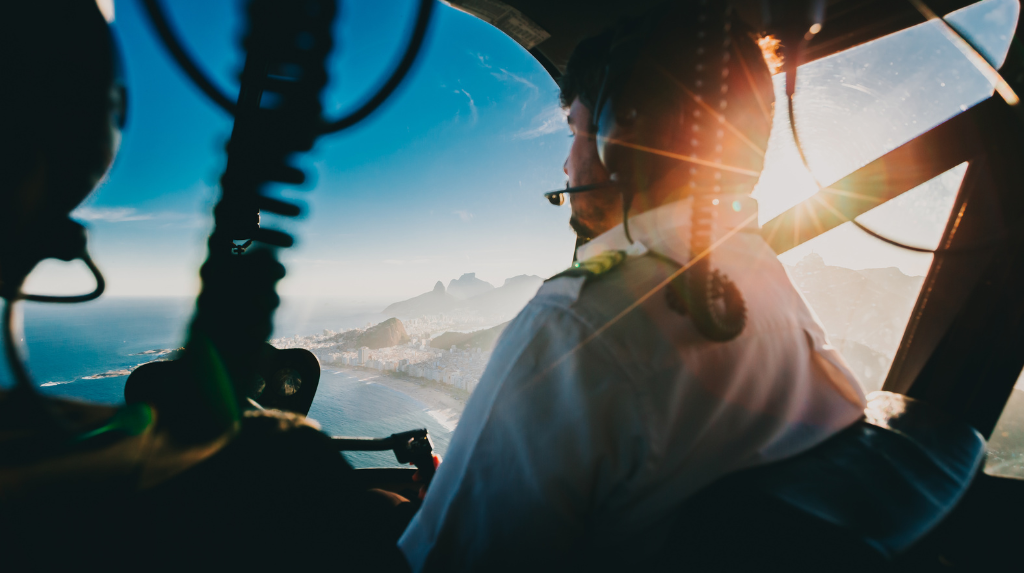 Examining the Pilot Shortage and How Smaller Airports Can Respond
Air travelers are beginning to hear more news about the effects of the pilot shortage, such as higher airfares and service cuts at regional airports. How can smaller airports respond to customer concerns? The services of a top marketing company that specializes in small to mid-sized airports can help.
Advance Aviation has demonstrated its marketing capabilities for promoting regional airports. Understanding the pilot shortage and what is at stake for smaller airports can help in creating marketing solutions that address the issues.
Why Is There a Pilot Shortage?
The pilot shortage began in 2010, with changes to training regimes. There was a hefty increase in the number of pilot-flying hours required for licensing. There are always reviews of training and protocols in the air industry, and this change was initiated to help ensure flight safety.
New pilots need to have significant experience flying before gaining their licenses. This expectation increases the amount of time needed to complete pilot training programs and also significantly increased the costs associated with training for this profession.
Pilot Shortage Worsened by COVID Pandemic
The aviation industry was addressing the pilot shortage when the COVID-19 pandemic reduced air travel. Major airlines were suddenly faced with too many pilots, too many airplanes, and not enough travelers. They responded to these financial pressures by offering early retirement packages and buyouts to the pilots they employed.
In addition, ongoing pilot training programs were slowed and sometimes halted because of the precautions necessary to end the pandemic. Fewer instructors and students were able to safely fly, or even afford to fly, the required number of hours.
How Can Smaller Airports Address the Pilot Shortage?
The ramifications of the pilot shortage in small to mid-sized airports have been mixed, which necessitates individualized responses from regional airports. Both major and regional airlines are reacting to the pilot shortage, as well as increasing fuel and operational expenses. In addition, travel has surged post-pandemic.
As a result of these varied pressures, airlines have changed flight patterns and removed their services in some cases. In other markets, they have retired smaller jets and plan to offer larger flights with multiple-class seating and other amenities. Another airline strategy has been mergers to incorporate smaller regional airlines with major carrier scheduling. As the pilot shortage continues, more changes are sure to materialize at smaller airports.
To assist airport customers and help maintain and viability and growth of your airport, several communication and marketing strategies can be employed:
Distribute Information
This is not the time to shut down communications with your stakeholders. Air passengers want to know about the conveniences and services offered at the airport. Continued passenger sales can help keep your airport on the flight map. Airlines want to know about the flexibility and accommodation you offer them. In addition, educating your audiences about the local effects of the pilot shortage aids their understanding and decision-making.
Co-Promote Your Communities
Reductions at regional airports can have devastating effects on local communities when it comes to safety and business transactions. Rally support for a thriving airport among community members and promote the positive aspects of the area to airlines and other vendors. Again, through understanding the problem, airport supporters can more effectively communicate solutions to regional government organizations and airline carriers.
Provide Updates on Solutions
Legislators, business communities, and the air industry are all working to solve the pilot shortage. Let your various customers know that your regional airport is following developments and aims to be part of the solution.
Respond to Challenges with the Help of Aviation Marketing Experts
We have excellent tools and experience marketing smaller airports. You are not alone in handling the pilot shortage challenge and all the resulting changes in the industry. But your airport is unique to its region and business model. Advance Aviation can thoroughly examine your situation and develop campaigns that promote marketing success at your airport. Take advantage of our full-service expertise including digital, research, and social media marketing. Contact us today.