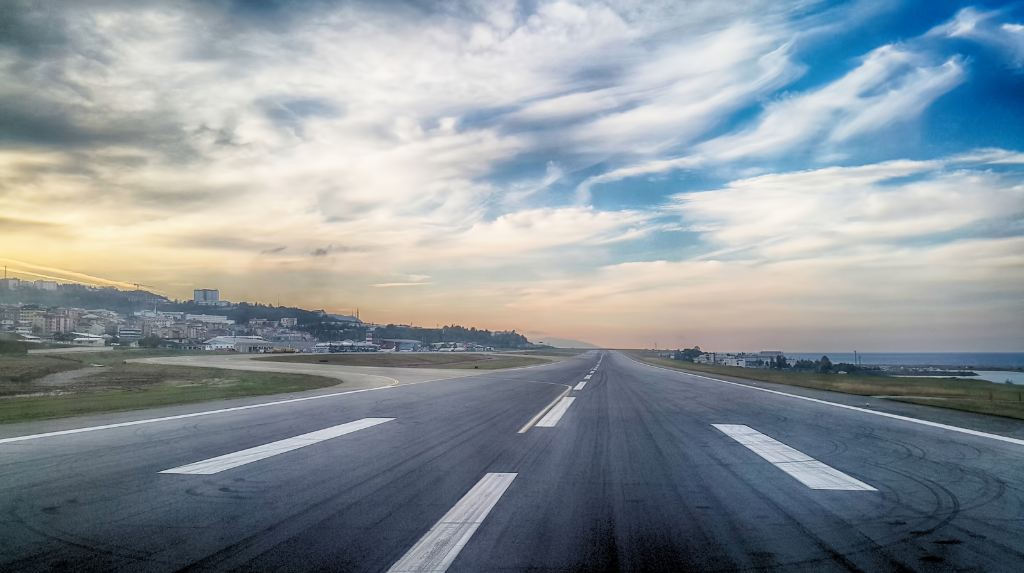 4 Upgrades that All Smaller Airports Should Consider
Small and mid-sized airports already have many positive selling points. They offer customers closer, more affordable parking options. They are located close to homes. And there are other efficiencies that are invaluable to travelers: less crowded environments and shorter lines. However, there are improvements that airports should consider if they want to attract more business, and build a public image that is welcoming.
Advance Aviation offers digital marketing capabilities that can help airports promote these upgraded services and facilities. Here, we suggest four upgrades that smaller airports could potentially benefit from.
H2: Designated Pickup Spots for Ride Services
Whether arriving at the airport for a work shift or arriving home from a destination, more and more people are using ride services, such as Uber and Lyft. Locating designated pickup and drop-off spots convenient for entering the terminal is attractive to customers and consumers. Part of the reason that many travelers use ride services is they won't have to haul luggage over distances. Your small to mid-sized airport already has an advantage here, so why not improve the opportunity by letting customers exit the ride service and more easily take their luggage to security? Employees can get to their station on time, as well. When consumers know that the drop-off is expedient to their goals, it can influence their preference for your airport.
H2: Smartphone Charging Stations and Electrical Outlets
Mobile devices of all kinds, including laptops, tablets, and smartphones, must be charged regularly. Business and leisure travelers alike need to keep in touch with flight delays, news stories, and emails. Airport customers are using social media platforms and creating presentations for work. Users of electronic devices often like to plug a device into the wall and work while charging. And airport users, once they have chosen and seat and set up for digital activities while they wait for flights, are unlikely to want to move away from the outlet! Airports can take advantage of these behaviors in several ways, design charging stations so that multiple users are comfortably accommodated at one time. And expand the number and location of convenient electrical outlets so that your customers feel connected to friends, families, work colleagues, and entertainment while they wait.
H2: Shuttle Services
If it is feasible to set up or expand a mobility hub at your airport, this is another upgrade that customers will appreciate. Is there an area where several nearby hotels or motels are located? Airline customers will either want to take a shuttle to their travel destination, or they may need to go for overnight stays when flights are canceled or delayed. When tired travelers can board a convenient shuttle to their destination, especially at low- or no- cost, they will remember that this care and comfort was provided at your airport.
Shuttle services to business districts, shopping areas, bus or train stations, and local attractions are exactly what your airport customers need and want. Especially if the airline schedule is limited, these consumers may have time to explore and take advantage of the area. Our savvy team of aviation marketers at Advance Aviation can utilize these upgrades to add value to your digital marketing campaigns. And local businesses may welcome the opportunity to partner with your airport on these types of endeavors.
H2: Comfortable Seating and Lounges
Most travelers remember waiting in airports that are uncomfortable. When there isn't enough seating, or the seating itself causes physical discomfort, waiting to board flights can sour both moods and airport reviews posted on social media platforms. Investing in truly comfortable and abundant seating, as well as tables for drinks or work activities, vastly improves the travel experience. What's more this upgrade can attract people to prioritize your airport when making their travel plans. Consider creating lounge areas for groups, or special categories of travelers. And be sure to meet all relevant guidelines and standards for accessibility. A well-lit, clean, and comfortable environment provided at your airport is a valuable addition to any travel itinerary.
Advance Aviation can help you promote upgrades and improvements at your airport. Let us help you create and advertise your success stories. Contact us today.