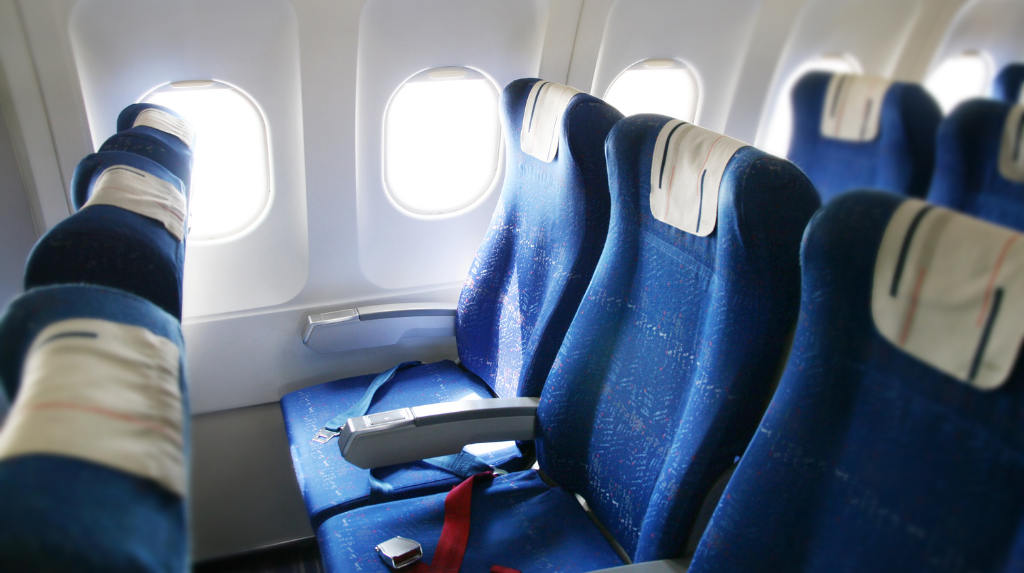 Delta Is Phasing Out Single-Class Jets. Are Other Airlines Next?
Delta has announced that it is retiring its fleet of bombardier CRJ200 jets by the end of 2023. Considered a reliable workhorse for over 15 years, the airline is moving to larger jets. This is part of a trend. Regional carriers in the United States have reduced the number of CRJ200s in service by 60%. Aside from the age of these planes, the move will allow Delta passengers to purchase business or first-class seats for regional flights. With full-service marketing capabilities, Advance Aviation can help small to mid-sized airports handle this shift in the industry.
Why Is Delta Phasing Out Single-Class Jets?
Competition among the major carriers may be part of the reason these jets, and those of similar size, are being discarded. Both American Airlines and United have reduced and removed their use of single-class jets. Since the other airlines are offering business and first-class seats on shorter flights, no one carrier may feel that there is a choice. If passengers want to choose more legroom, larger baggage areas, and premium service when flying from regional airports to larger hubs, it seems that the big three airlines are on board.
Jets that carry between 70 and 76 passengers, and allow for a business or first-class cabin, are being substituted for the CRJ200. However, there are also smaller, 50-seat jets, such as the CRJ550, which have been given an upgrade to accommodate first-class seating. The new jets in the skies include the E145, CRJ700, CRJ900, and Embraer E175.
Will Other Airlines Follow Delta's Lead?
It does seem that the other major airlines are following Delta's lead in this matter, although all three have been phasing out smaller planes for a few years. But Delta is pushing for the introduction of multiple class seating. Business travel has been increasing steadily since the pandemic, and these travelers may be desirous of premium seating.
While this move seems to be ongoing, there are exceptions. American Airlines and Wisconsin Air entered into a five-year partnership agreement that includes the 50-seat CRJ200. So, at least in the regions near Chicago O'Hare International Airport, regional passengers will be flown under the American Eagle brand in these smaller, one-class seating jets. This is one example, but there will likely be other regions and scenarios that keep smaller all-coach jets in service. Just as each region has unique attributes, regional airports, and their adjacent communities require individualized consideration.
How Can Regional Airports Meet the Challenge?
Regional airports form a crossroads for local travelers, the business community, recreational tourists, and entrepreneurs. There are many agendas and desired outcomes for the stakeholders at small to mid-sized airports. They form a point of vital connection and each airport merits specialized marketing strategies.
Advance Aviation cares deeply about the air industry and concentrates on smaller airports. Our expert marketing team understands the complex interaction of passengers, airlines, vendors, parking services, and other staff that make up your busy regional airport. Let us help you with expert market research and data. Our proprietary software and modern best practices can yield exciting new information about your customers. And this information can help us create stories and images that communicate the many benefits for travelers found at your airport.
Our focused methodologies and industry knowledge can help passengers understand why your airport is the best choice for their safety and comfort, regardless of changes made by the airlines. We can help you assure them that the airport community is working for them.
Effective Regional Airport Marketing with Advance Aviation
Advance Aviation works for the marketing success of small and mid-sized airports across the U.S. We want to help you take advantage of shifts in the industry to better serve your customers and stakeholders. With our airport experience and marketing tools, we can develop marketing campaigns that offer winning solutions. Let us help you stay current in the industry and grow the business of your regional airport. Contact us today.