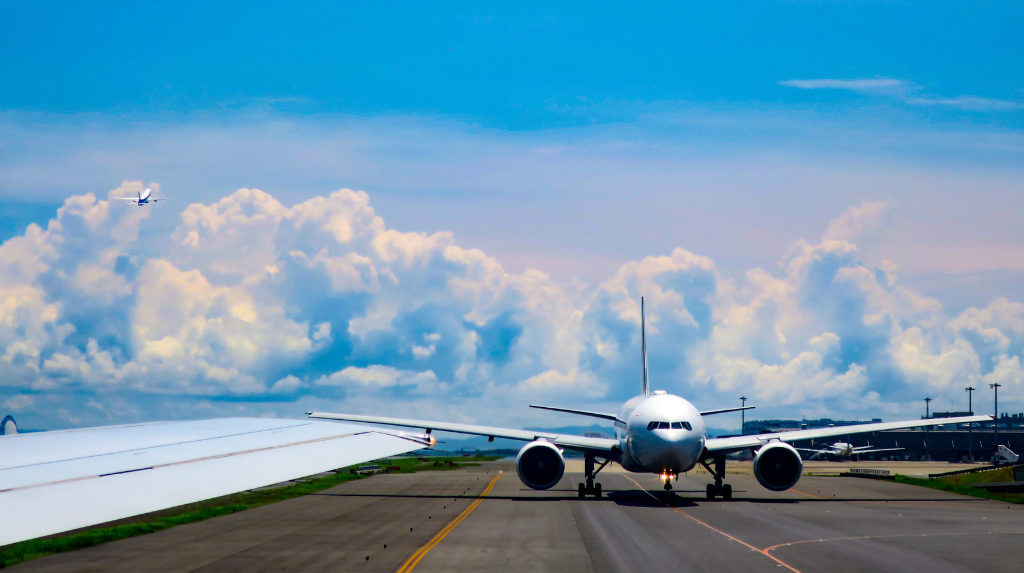 Top 4 Challenges Faced by Regional Airports in 2023
Every year brings both new challenges and twists on old challenges for regional airports. Advance Aviation is dedicated to the marketing needs of small to mid-sized airports nationwide. We are passionate about the industry, and keeping up with current trends so that we can assist you with situations and events that demand digital marketing capabilities. We've observed these top challenges to regional airports in 2023.
Increased Demand for Air Travel
There has been a jump in air travel, and a concomitant return to profitability is forecast. Large carriers will benefit first, but regional airports and regional airlines are already handling more passengers. As small to mid-sized airport managers well know, this is welcome news, but not always easy to assimilate.
After the severe financial slump of the past few years and staff reductions, more passengers mean additional problems to solve. Travelers have new concerns regarding cleanliness. And many have put off traveling to the extent that their expectations, especially for initial excursions, may be difficult to accommodate in terms of flight delays and airport facilities.
The Pilot Shortage is Not Over
There was already a pilot shortage before the COVID-19 pandemic, and subsequent layoffs and groundings decreased the number of pilots employed. Now that passenger demand is high, airlines are engaged with recruitment initiatives, offering high salaries and other benefits. This situation has impacted regional airports and local communities by decreasing the number of pilots employed by the smaller carriers.
The resulting reduction in flights and the potential for ongoing labor disputes can dissuade the flying public from accessing regional airports. Advance Aviation can assist with digital marketing strategies that communicate accurately about the issues. Let your public know that your regional airport administration is aware of these issues and the steps you are taking on their behalf.
New Aircraft and Flight Schedules
Major carriers are making decisions about aircraft fleets. Depending on how these decisions affect regional flights in your area, small to mid-sized airport administrators may experience passenger complaints. For example, the flight schedule may be reduced when carriers, such as Delta Airlines, start using larger jets at smaller airports. More passengers can fly at one time, but there will be fewer choices regarding the time of day for travel. Vendors and other customers may express concerns about how schedule changes affect the flow of airport customers.
On the other hand, some passengers will welcome newer aircraft and the potential for first-class or business-class accommodations. Whichever ways these developments impact your airport, the marketing team at Advance Aviation can help you refine messaging needed for effective customer and partner relations.
Business Plus Leisure Travelers
Business travelers are anxious to strengthen networks and make sales now that public health concerns are not restricting travel. And these savvy travelers are planning long weekends and vacation stops along the way. Using accumulated miles and credit card points to upgrade amenities, frequent business travelers are taking full advantage of in-person conference and workshop locations to get some relaxation along the way. The related challenge for regional airports is to help attract these activities to your location.
Advance Aviation can work with your travel industry partners to help advertise facilities in the region, as well as its natural beauty and other vacation destination incentives. Marketing initiatives can help put your region on the map for conference planners, professional organizations, and educational institutions. Attracting more business leisure travelers and vacationers adds to the marketing success of your regional airport.
Advance Aviation Helps Tackle Challenges at Regional Airports
When air industry labor disputes or safety concerns are in the news, Advance Aviation offers marketing expertise dedicated to small and mid-sized airports. We understand that your airport is a complex business with many different types of customers and concerns. Let us use modern digital tools, superb storytelling, and full-scale airport marketing services to help you communicate effectively with stakeholders. And our award-winning creative team can help you attract new customers at every level. Contact us today.