 This marks the fifth year of this annual event!
Upstate New York's digital marketing educational event
A FREE half-day of digital marketing tips and trends kicked off with a Google keynote speaker! Don't miss your chance to learn from four industry experts. We know you'll leave with an amazing to-do list. This event has always sold out in the past so make sure to register as soon as possible since limited seats will be available.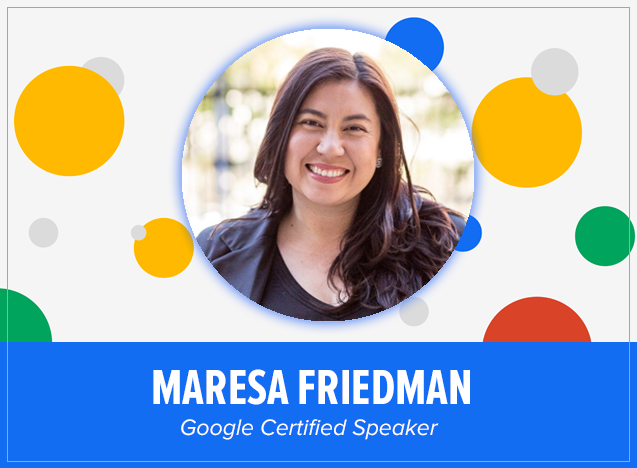 Mom of 2 kid under 12, wife to a global fortune 50 executive (our life moves fast)
At one time running teams across 3 continents with 12 countries and 5 languages
Background in Global Operations, Market Development & Business Intelligence
Corporate Executive turned Entrepreneur
Strategist, Writer, Content Contributor for Top 25 Online print & digital publications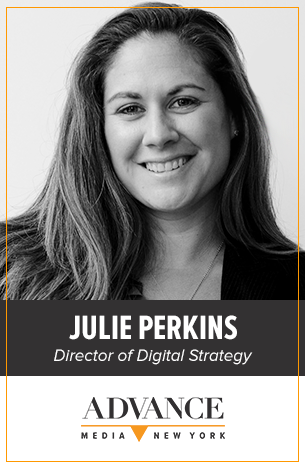 Julie leads Advance Media New York's search engine marketing, search engine optimization and social media optimization strategy teams, implementing high level search engine marketing campaigns along with managing paid social media programs for our clients. Julie has a passion for analyzing digital strategy, providing optimization suggestions, and creating transparent reporting for all digital campaigns.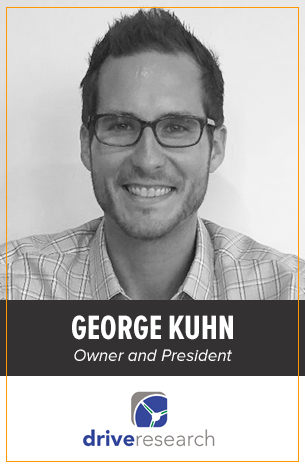 George Kuhn is the President of Drive Research, a market research company in Syracuse, NY. George's firm works with variety of organizations and industries across the country to help his clients use custom VoC data to improve operations, marketing, and strategies. By better understanding profiles and needs of your customers, it's easy to set up your digital marketing campaigns for success. Using VoC creates a well-aligned, data-driven approach and takes the guessing out of advertising by building a strategy on a foundation of facts. Visit DriveResearch.com for more information.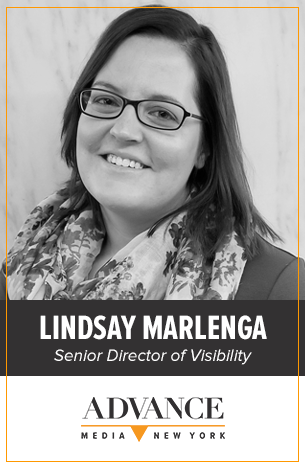 Lindsay Marlenga has extensive advertising experience in building strong branding and media strategies for clients small and large.  A Central New York native, Lindsay spent eight years working at New York City media advertising agencies developing National Digital campaigns for large national brands such as Kraft, Coca Cola and Pfizer Pharmaceuticals. 
Lindsay is happy to have returned home to Central New York and is excited to help local businesses succeed as the Senior Director of Visibility at Advance Media New York.  In her current role, Lindsay oversees a team of Digital specialists and focuses on developing custom, measurable results for her clients.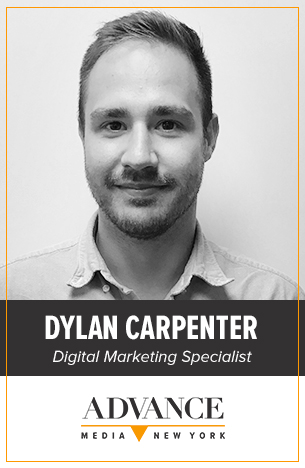 Dylan Carpenter is a member of the Digital Strategy team. Dylan works with new and existing clients to develop multi-channel digital marketing strategies, with a focus on developing creative and unique ways to make brands stand out. He also leads AMNY's content sponsorship initiatives and is heavily involved in campaign optimization and success measurement. Dylan has held three positions in his nearly five year tenure at AMNY, allowing him to build a diverse skillset and knowledge of the business.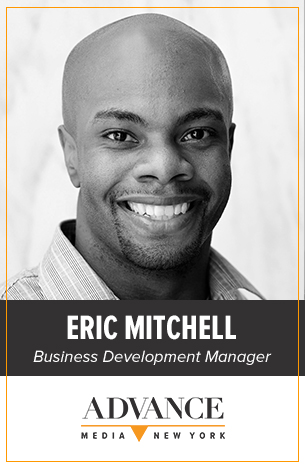 With an extensive background in customer service, sales and marketing, Eric has worked with large and small accounts alike over the span of more than a decade. After 10 years with Advance Media NY (formerly The Syracuse Post Standard and Syracuse Media Group) he went on to pursue opportunities in the health care space selling aesthetic capital equipment for some of the largest laser manufacturers worldwide.
Retuning to AMNY with a new wealth of knowledge in the healthcare industry, Eric is excited to share his fresh perspective as a business development manager in the healthcare vertical.

DoubleTree by Hilton Hotel Syracuse
6301 NY-298, East Syracuse, NY 13057
(8:30am – noon)