 Only $129 (Complimentary breakfast, lunch and snacks are included with your admission)
Upstate New York's digital marketing educational event
A full-day of 2018 digital marketing trends presented by industry experts, kicked off with a Google keynote speaker. Two tracks – for the marketing newbie and for the savvy digital marketer today.  What's new in video, content marketing, social, SEM and SEO.  Deep dives in research and data, Google Analytics and recruitment marketing.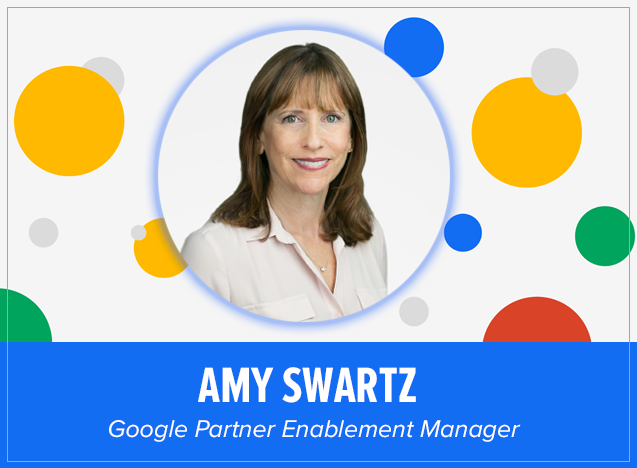 Amy Swartz is the Lead of Traditional Media Enablement for SEM premier partners at Google.
She is responsible for the education of Google's products, sales and strategy to the North America Premier SMB Partners.
Originally from Buffalo, NY has spent the last 18 years in California and just moved to NYC.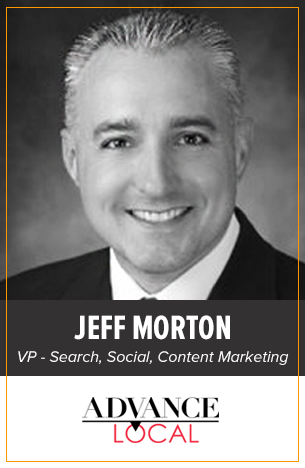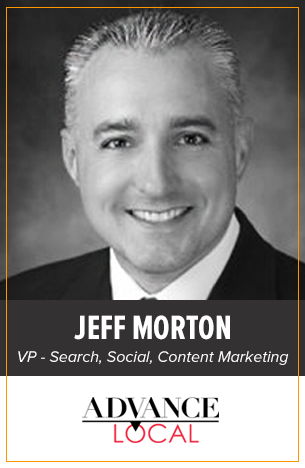 A 28 year media and marketing veteran, Jeff established the Enterprise Search team at Advance Digital, responsible for the management of our largest search engine marketing campaigns. Jeff also leads the creation of Advance Digital's Content Marketing division, including the development of the Sponsor Content (Native) and Branded Content products.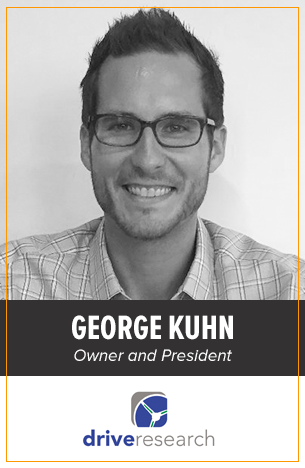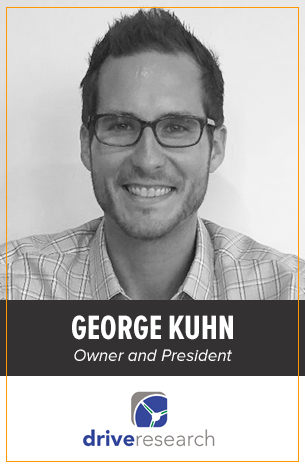 George Kuhn is the President of Drive Research, a market research company in Syracuse, NY. George's firm works with variety of organizations and industries across the country to help his clients use custom VoC data to improve operations, marketing, and strategies. By better understanding profiles and needs of your customers, it's easy to set up your digital marketing campaigns for success. Using VoC creates a well-aligned, data-driven approach and takes the guessing out of advertising by building a strategy on a foundation of facts. Visit DriveResearch.com for more information.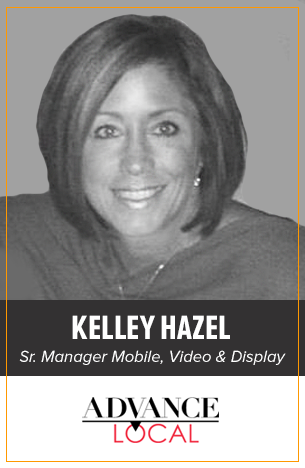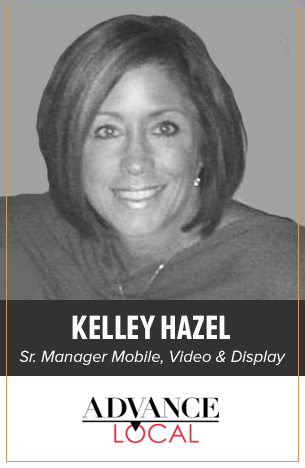 As Senior Manager for Mobile, Video and Display, Kelley is the ambassador for mobile, video  and display strategies for Advance Local supporting our 10 local media groups.   Kelley has 20+ years of Digital Sales experience and is passionate about working with sales teams and clients to create the most effective multi-platform campaigns across all devices to meet client KPI's and deliver measurable results.  Before joining Advance Local, Kelley was a top-seller for cleveland.com in her role as a Senior Sales Executive.  She started her career in digital sales as Senior Account Executive in the early days of AOL, and holds a bachelor's degree in Public Relations from Texas Tech University.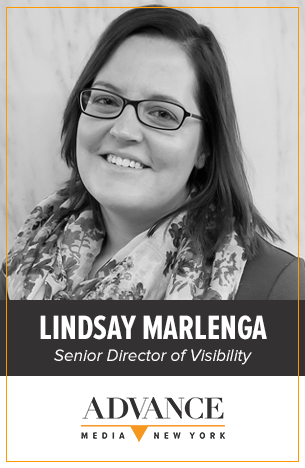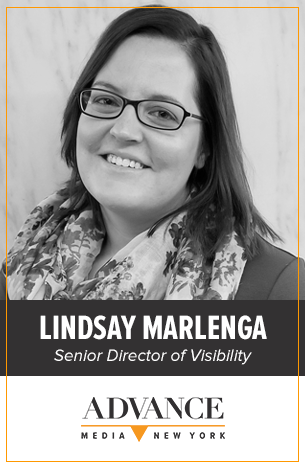 Lindsay Marlenga has extensive advertising experience in building strong branding and media strategies for clients small and large.  A Central New York native, Lindsay spent eight years working at New York City media advertising agencies developing National Digital campaigns for large national brands such as Kraft, Coca Cola and Pfizer Pharmaceuticals. 
Lindsay is happy to have returned home to Central New York and is excited to help local businesses succeed as the Senior Director of Visibility at Advance Media New York.  In her current role, Lindsay oversees a team of Digital specialists and focuses on developing custom, measurable results for her clients.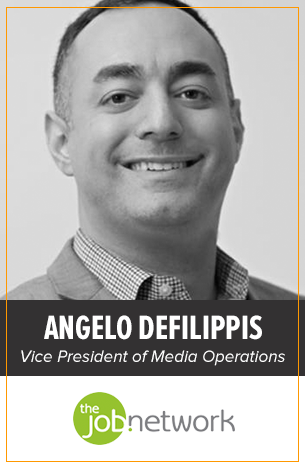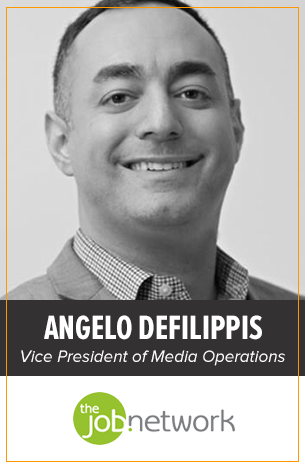 Angelo DeFilippis is Vice President of Media Operations for Realmatch – The JobNetwork. He has over 17 years of experience connecting individuals to their local communities. Throughout the last seven years, he has helped to develop and promote recruitment solutions to help local and national employers with their talent acquisition challenges. Most recently, he has been executing a go to market strategy for the first programmatic campaign based recruitment solution that is utilized by employers and media companies nationally including Advance Media New York.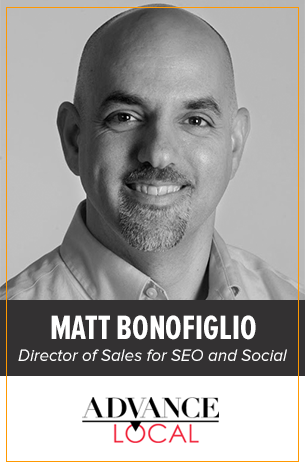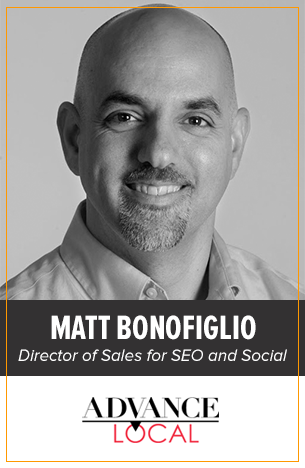 With 20+ years of experience in the media industry across many areas he has conducted numerous training sessions on local and regional SEO best practices and basic principles.  He is a self-proclaimed "premium nerd" and aspiring marathoner.
His roles are diverse and include managing many aspects of SEO & Web Dev for Advance Local's 12 affiliates across the US.  Also he is responsible for working closely with senior sales teams in each market on larger and more complex SEO and Web Dev programs with local, regional and national businesses.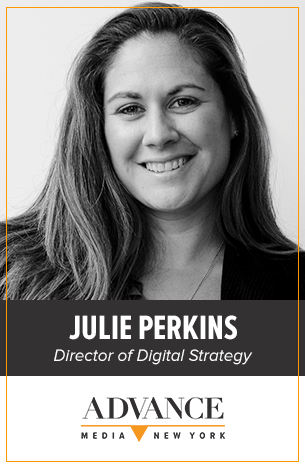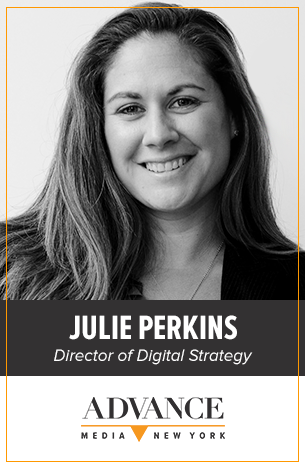 Julie leads Advance Media New York's search engine marketing, search engine optimization and social media optimization strategy teams, implementing high level search engine marketing campaigns along with managing paid social media programs for our clients. Julie has a passion for analyzing digital strategy, providing optimization suggestions, and creating transparent reporting for all digital campaigns.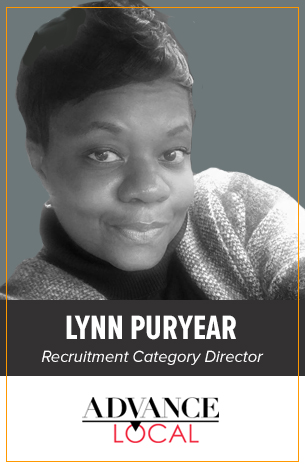 As the Recruitment Category Director for Advance Local, Lynn Puryear is charged with leading the recruitment product development and strategy efforts across Advance Local markets. She has 20 years of experience in the digital recruiting space, where she has helped both SMB and Enterprise accounts with their branding, reporting and recruitment challenges. Most recently, Lynn has led the charge of educating employers on recruitment solutions such as programmatic job campaigns, social recruiting and utilizing targeting display advertising to attract qualified talent. Lynn is passionate about the mission of improving the lives of others through the right employment opportunity and spends her free time supporting this effort.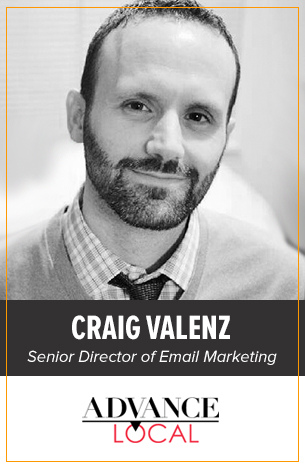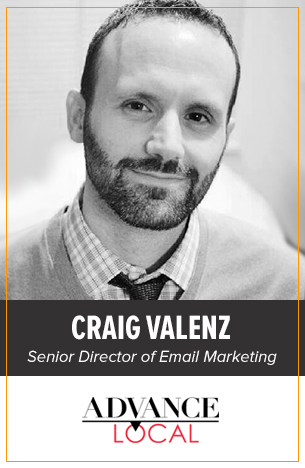 With more than 15 years of experience in the email marketing, Craig Valenz is currently the Senior Director of Email and Newsletter Marketing with Advance Local. He works with affiliate clients and partners to develop data-driven email marketing strategies focused on revenue growth, customer acquisition and retention. Craig manages a team responsible for the execution and delivery of over 4K email campaigns and 30M emails sent per month. He conducts numerous training sessions on email marketing basic principles and best practices.

The Century House
997 New Loudon Rd,
Latham, NY 12110
(8:30am – 4:30pm)


Holiday Inn Syracuse-Liverpool-Exit 37
441 Electronics Parkway
Liverpool, NY, 13088
(8:30am – 4:30pm)