A Full-Service Travel Marketing Partner
Tourists experience a dreaming and planning phase of their journey, long before they book. You want your destination or attraction in front of those travelers while they are choosing a vacation spot, not after. As a travel marketing partner, Advance Media New York Travel & Tourism utilizes first-party data, extensive knowledge of the decision-making process and market analysis to deliver messaging through search, social media, display and content. Not to mention our award-winning creative team that has earned international awards for work they've done in the travel industry!
Successful Travel Marketing INSPIRES, INFORMS and ENGAGES POTENTIAL TRAVELERS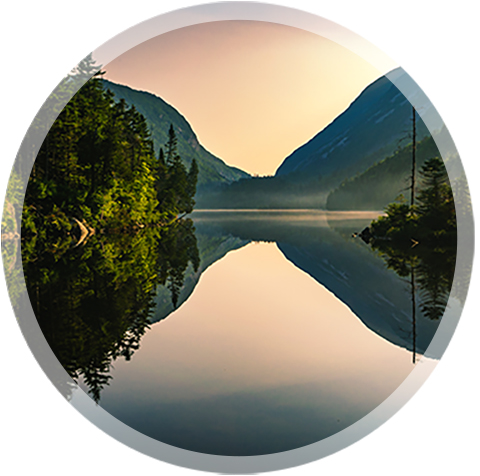 Advance Media New York Travel is a full-service travel marketing partner focused on telling your unique travel destination story to potential visitors looking for a day trip, long weekend or week-long vacation ideas. Along with our award-winning creative team, our vast travel and tourism marketing knowledge and full-scale marketing services enable us to help our tourism partners with their challenges and goals.
While we provide full scale marketing services, Advance Media New York is uniquely powered by NYup.com , providing a highly trafficked travel resource to reach in-market travelers throughout New York state and beyond – in Cleveland, Northern PA, Northern NJ, Western MA and more.


With an award-winning creative team, anything is possible.
Compelling creative is essential to any travel marketing plan. Our creative team crafts compelling videos, photos, display & print ads, content pieces and more to tell your destinations story. Our creative team won 5 International Video Awards and 20 New York State Advertising and Marketing Creative Excellence Awards (most by any media company in the state) for work they did in 2021. Learn more about their accomplishments here!

Your destination is something special. Let our experienced travel marketing team help you build your story.  Showcase what makes your destination different and inspire potential visitors to add you to their must-visit list.

Targeting the right people seeking travel inspiration or researching destinations is key. Our travel marketing specialists use a combination of 1st and 3rd party data (along with more advanced targeting techniques like geo-fencing and weather triggered technology) to reach your best potential audience.

How do drive one-time attendance while marketing an event as part of your overall destination?  That's the challenge.  Having produced and promoted our own events, the AMNY travel marketing team has a unique understanding of event marketing.  Learn from our best practices.
Some of our travel & tourism clients across New York State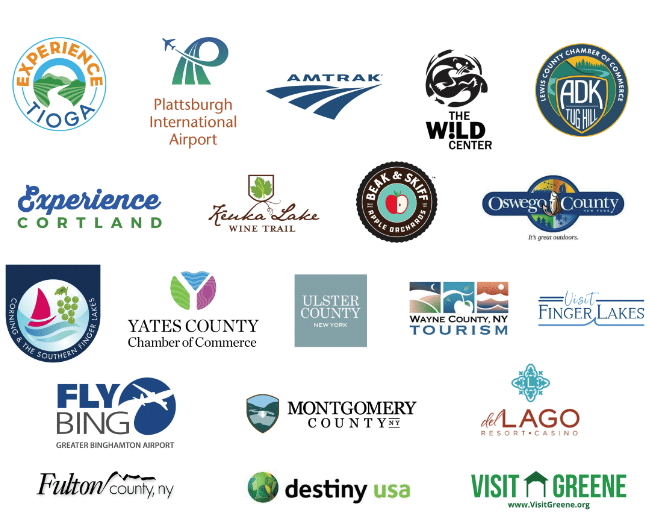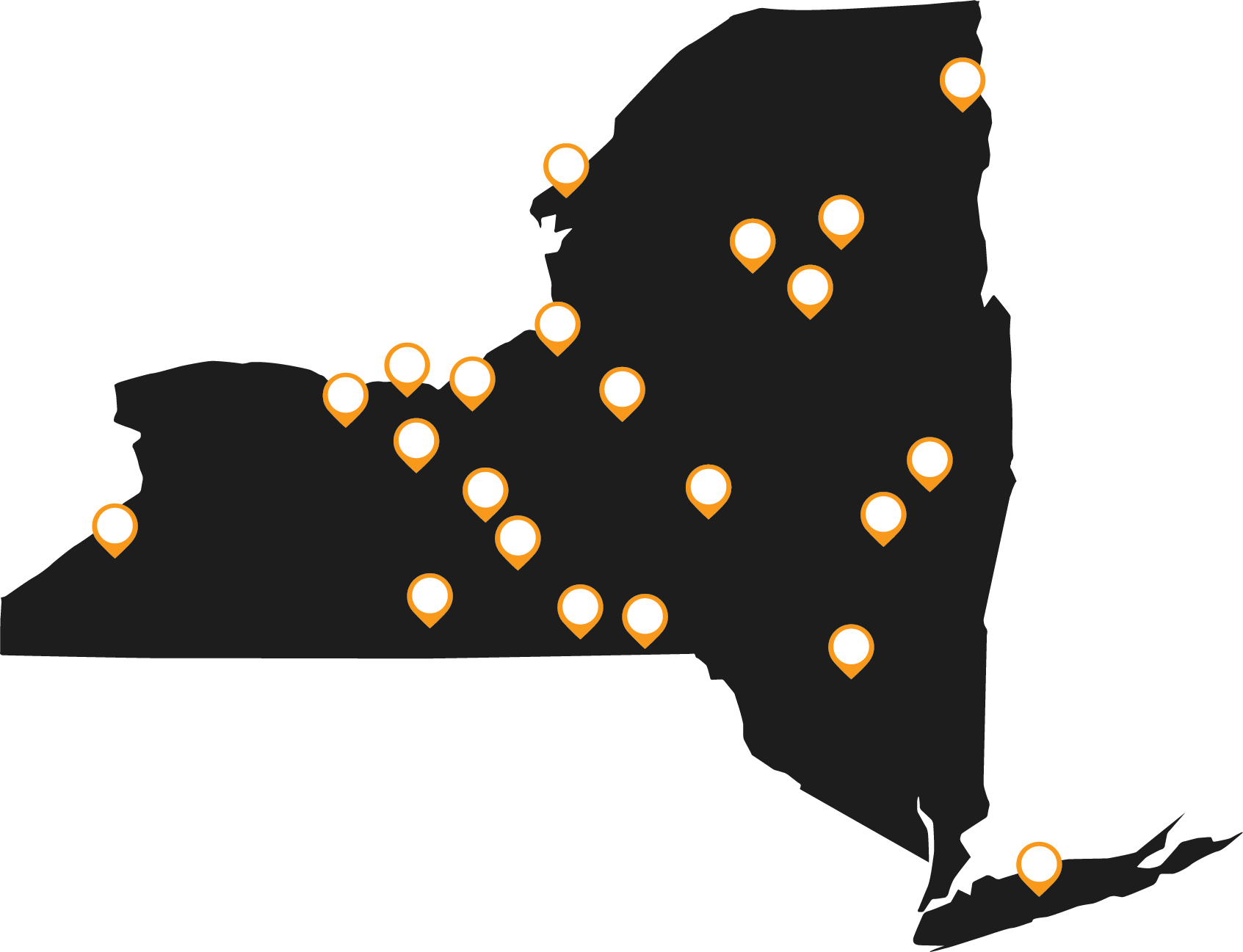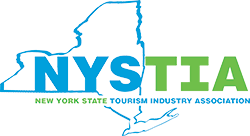 Experience Across All Aspects of Travel Marketing

Your mission is to draw visitors to an area. Advance Media New York's travel marketing team has marketing solutions that will highlight your community as a whole. We work with you to identify the different experiences you offer and the people most likely to enjoy those experiences. Because you draw a wide scope of visitors, your travel marketing campaign may include general awareness to key feeder markets, as well as segmented campaigns based on your strategic plan. We have several solutions that we can target geographically, demographically and behaviorally.

Attraction marketing is customized based on the allure of your attraction. Are you a destination attraction or an attraction often enjoyed once a visitor arrives to your area?  Some travelers build attractions into their trip itinerary, others choose what to do when they reach a destination.  Understanding these nuances, telling your attractions unique story and  uncovering your best potential audiences allow us to build a custom strategy designed to make your destination an option regardless of how travelers structure their trip.

Do you manage vacation properties, a resort or hotel? Let us help you reach your maximum occupancy with a travel marketing campaign built to maintain your high season and grow your low season. Your travel marketing campaign should be two-fold: you need to market your own property as a destination in itself, as well as include surrounding attractions as part of the draw. Use engaging, targeted advertising as a way to convince visitors to choose your property when they are ready to book and use story-telling methods to lure them to the area year-round.
Our Travel Marketing Team
Travel Marketing Success Stories


Promote college student rates while showcasing the benefits of riding Amtrak to college students across New York State.
Advance Media New York staged a photo and video shoot on an actual Amtrak train line to capture the benefits of riding Amtrak.  College age actors were staged on a moving train to showcase their independence, them enjoying the snack car, utilizing WiFi for homework and relaxing comfortably.  The video and photos captured were utilized in online video, display ads, social posts and more.  Hyper Local Mobile targeting distributed this campaign creative to current college students on their college campuses, across the state.
Amtrak saw significant growth in college student rate usage, especially at colleges along select Amtrak lines.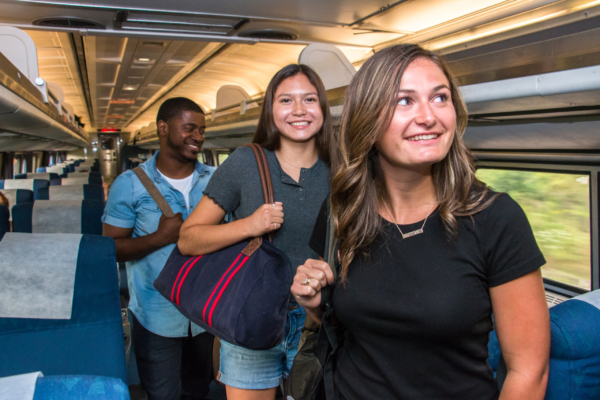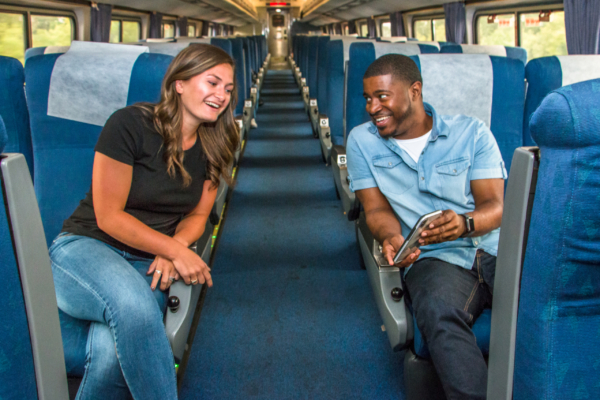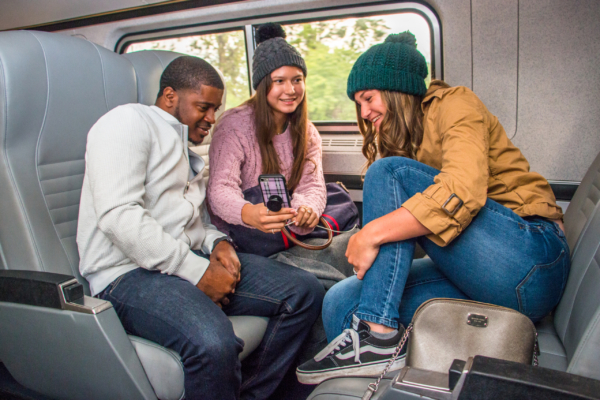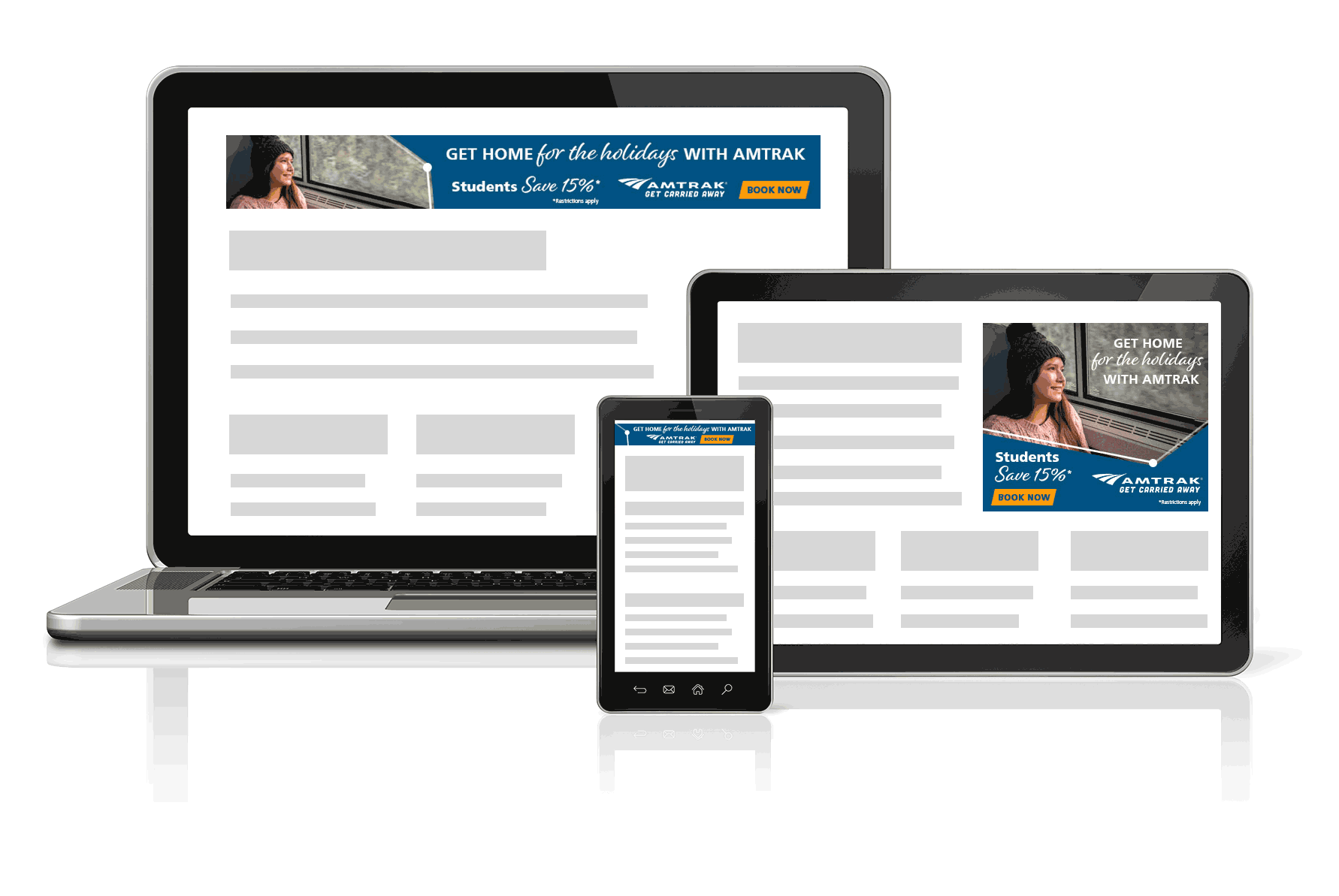 1000 Islands Seaway Region
Goal: Promote the Fall Visits to to the 1000 Islands Seaway Region (1000 Islands, Oswego and St. Lawrence counties)
Families, traveling seniors and outdoor enthusiasts are the primary travelers to 1000 Islands Seaway Region in the fall.  Focus messaging and media placements to reach these travelers locally and within a select drive radius to motivate this audience to visit.  Advance Media New York travel offered a matching grant program which doubled 1000 Islands Seaway Region budget for this campaign.
Display and Video ads were seen over 700,000 times by the custom audience of family, traveling senior and outdoor enthusiast travelers.  Thanks to the Matching Grant program, 1000 Island Seaway Region received +125% more impressions for their campaign.

Corning & the Southern Finger Lakes Region
Goal: Tell the story of Corning & The Southern Finger Lakes as a destination for hunting, outdoor fun and local craft beverages.
Craft and distribute content pieces that feature the best of the region – hunting, outdoors and craft beverage trail – to a custom traveler audience.  Content was distributed on syracuse.com and NYUP.com.  The region also aligned with highly read Dave Figura outdoor content on NYUP.com as part of a sponsorship program.
The article was seen by over 250,000 potential travelers – promoting the story of Steuben County.  The Dave Figura outdoor content series aligned the tourism region with information widely viewed by outdoor and travel enthusiasts across the state.
Let's Discuss Your Travel Marketing
We have a proven strategy to help you increase visitors