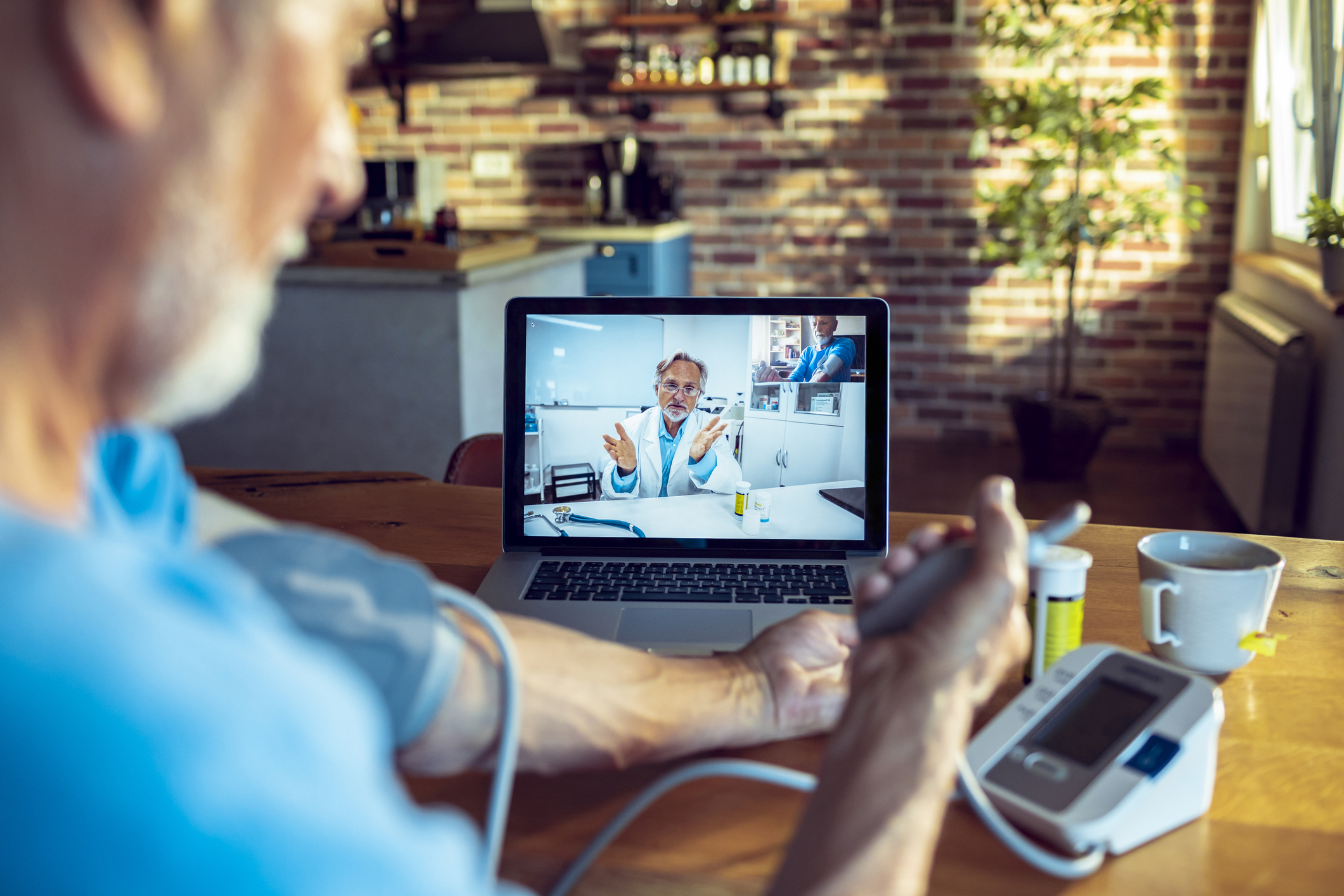 The pandemic has changed so much, especially within the healthcare industry. Not only did all messaging have to be switched to safety, testing, and vaccine information, but no one was going to get non urgent healthcare services or even going into the physical office for any appointment. Going forward, as safety is increasing, healthcare marketing must find the balance between going back to normal as well as using the things the pandemic has left us to your benefit.
One major thing that the pandemic has left us with is telemedicine or telehealth, when patients can speak with their doctor virtually. While at first this was just a precaution to keep everyone safe, it has changed into an almost necessary service to offer. Patients are now choosing to visit their doctor via telemedicine in order to avoid sitting in a waiting room or being stuck in traffic. Advertising these capabilities will drive patients to make that appointment with your organization maybe as opposed to one that does not offer these services. This can be applied to all type of healthcare, whether that be your primary healthcare provider or even a mental health specialist.
The pandemic has changed the way that patients interact with healthcare as they are more involved now than they were ever before. This is because they spent the last year watching pandemic briefings and waiting for new updates on how to stay safe. The pandemic has even led people to find more of an interest in exercise and eating healthier. Many have turned to their healthcare providers for advice on all of these issues. So, having this content ready and available on your website and social media platforms is a great way to attract audience members. This content can even be modified to fit the type of healthcare organization you are. For example, a nutritionist will have information on healthy meals, while a mental health specialist might post about meditation guides.
The one thing that will never change, despite the pandemic, is that the patient will always be first and more important to healthcare marketing. If you keep this in the back of your mind while producing content or creating a marketing campaign, then your transparency and sincerity is what will really allow you to be successful.
Advance Media New York helps healthcare providers develop effective marketing campaigns with an eye on attribution.  Find out how our dedicated team of healthcare marketers can you your organization acquire new patients, retain current patients and tell your brand story.  Contact jperkins@advancemediany.com for more information.