Memorable, experiential event marketing – for every audience
Spotlight your business with event marketing. Advance Media New York has a full calendar of events and programs that highlight people and companies doing good things in our community. Events provide a great way to connect you and your business with your target market. These live events give you a personal touch point to build your brand, educate prospects, be seen as an industry expert and to network with like-minded people. Events can also give you an opportunity to better our community. They put you in touch with the demographic group you need.
Big value promotion campaigns
These events come with big value promotion campaigns, with a small cost to you. As a sponsor, your brand will be associated with a high power promotional campaign designed to drive awareness and attendance of every event.  From the very first impression delivered, to the final guest leaving your event, your brand will be front and center as a premiere event sponsor.
In-Person or Virtual Events
Our calendar of events is a mix of in-person and virtual events designed to engage key markets and provide information in need to our community, regardless of format.  Virtual events provide the flexibility and scale to draw a wide audience with minimal expense.  In-person events have the power to engage audiences with face-to-face discussion and connection.  The access to leading virtual event technology and innovative event space throughout our community provides the Advance Media New York event marketing team with the flexibility to create a virtual or live event, that connects the best audience with the most relevant information, despite the format.

Dates: August 23rd (NYC), September 23rd at the Rail Line (Syracuse) & November 4th (Hudson Valley region) | Venues listed below
The NY Cannabis Insider Events are here to help the New York State Cannabis industry surge forward by providing reliable, timely and important cannabis industry information to help inform this new business sector.
Industry Meetup
August 23rd at Draught 55 in Manhattan (New York City)
Cannabis Half Day Business Conference
September 23rd at Rail Line in Syracuse
Cannabis Full Day Business Conference
November 4th at Westchester Marriott in Hudson Valley (Tarrytown)
To stay updated on our NYCI Events, visit http://newyorkcannabisinsider.com/
Reach Cannabis Industry professionals and those looking to enter the category, across New York State. Sponsorships are still available.

Date: October 26, 2022
The Post-Standard & syracuse.com will be awarding seniors in the Central New York Region the prestigious Best & Brightest Awards. The Best & Brightest awards give a platform for the community to celebrate deserving seniors and all their achievements. Students nominate themselves with an application, essay, letters of recommendation and details about their academic successes, extracurricular activity and service to their school and community.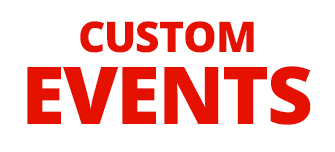 We partner with you to make your ideas come to life with custom-designed events to resonate with your customers, or potential customers. An event to celebrate a new product or store opening? An educational seminar? We can make that happen for you, from creation, promotion to execution.