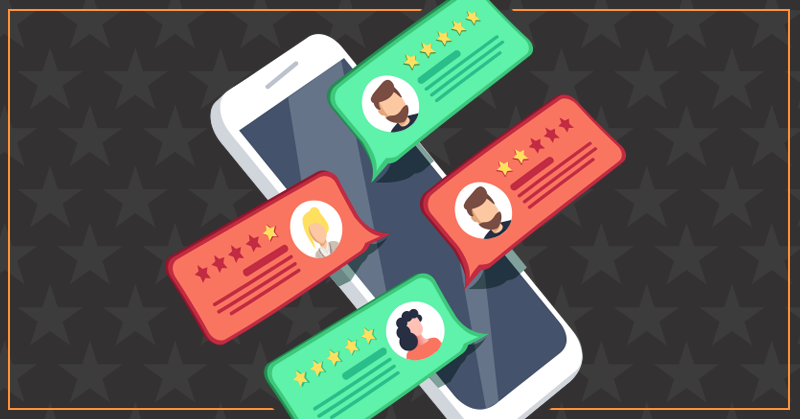 How much weight do you put into online reviews? When you have a choice, do you find you are more likely to go with a business that has better reviews?  How far out of your way would you go for potentially a better experience?  Here is some data from a 2018 Local Consumer Review Survey by BrightLocal.
86% of consumers read reviews for local businesses
Consumers read an average of 10 online reviews before feeling able to trust a local business
57% of consumers will only use a business if it has 4 or more stars
91% of 18-34 year olds trust online reviews as much as personal recommendations
89% of consumers read businesses' responses to reviews
Now the story…
I've always had a passion for travel.  Like many people when I'm in a new area or even a familiar place, I will perform a search to see what is going on and plan out my day.  We were in Florida visiting friends recently and we decided we wanted to go kayaking.  My husband and I needed to rent Kayaks and did a search online to see the hours of the rental place and idea of cost.  Where we planned to go only had one option to rent kayaks, so we didn't go any further than the business website.  This ended up being a huge mistake.
The website stated they opened at 9 am.  This fit into our day perfectly.  We drove for an hour and arrived at the rental place, which was also where we were starting our kayak trip from, at 9:15.  We walked up to the rental desk located outside and no one was around.  Located inside was a restaurant which was closed as well.  At about 9:30 am a restaurant employee showed up and positioned himself to wait outside.  We asked him where everyone was, and he shrugged that he didn't know.  He proceeded to make a few calls and said someone would be there soon to open.  We figured someone must have over slept.  Just before 10 am, an employee pulled up, did not acknowledge us but went about performing opening duties.  We went out of our way to say good morning to him, he gave us a mumble.  Finally, at about 10:05 am he acknowledged us and when we explained we'd been waiting for over 45 minutes, he insisted it was our fault for not knowing they are on winter hours as of that day because of the time change that Sunday morning.  To be fair, after the experience we looked up the website again and did say they opened at 10 am in the winter, but it was early November and in Florida it was sunny and hot.  The actual first day of winter is December 21.  Their Google My Business listing stated they opened at 9 am
My friend is an avid reviewer on Yelp.  Although we had a fantastic day out on the water, the way we were treated by the employee was quite disrespectful.  My friend went on to Yelp and gave them a one-star rating along with a very honest and well written, constructive review.  After we returned home she called me upset because the owner of the kayak rental wrote back on Yelp berating her for giving his business one star.  He said he went back to look at his security video, saw when we pulled up (which was 9:15 am), went on and on insisting it was our fault and she needs to change her review to give his business more stars.  I went on to see for myself and found this is something the owner did to everyone who did not give him a stellar review.  This ended up being about every third review and each one was written in a truthful way.  Wow!  Now he was the only kayak rental in the area we wanted to be, but had we looked prior at the reviews, it was quite evident this would be a business we would have chosen not to spend our money with.
I believe this is an extreme case, but it shines a light on how important it is to have updated business listings, to acknowledge in a professional way the not so good reviews and thank those who wrote great reviews.  By doing these things potential customers will see correct information about your business and see that you truly care about your business by responding appropriately to your current and potential customers.  Some businesses may feel if they don't promote reviews or they just stay away, people can't ever say "bad things".  In the end, people are going to say things even if you aren't looking.  This is your opportunity to understand what you are doing well, where you can do better, and show off your amazing customer service skills showing how much you really care for the people who support your business.  Might you get one or two comments that are made up because someone is looking for something?  Probably.  Reasonable people, the ones you really want for customers, can usually pick these out as well.  How you handle the not so nice reviews along with the good reviews will many times determine if someone makes the decision to utilize your business.
In summary, claim and update your business listings at least on the most popular search and listing engines, and start communicating with your customers. They will respect you do, recommend you to their friends, come back to you again and ultimately increase the amount of business you do.