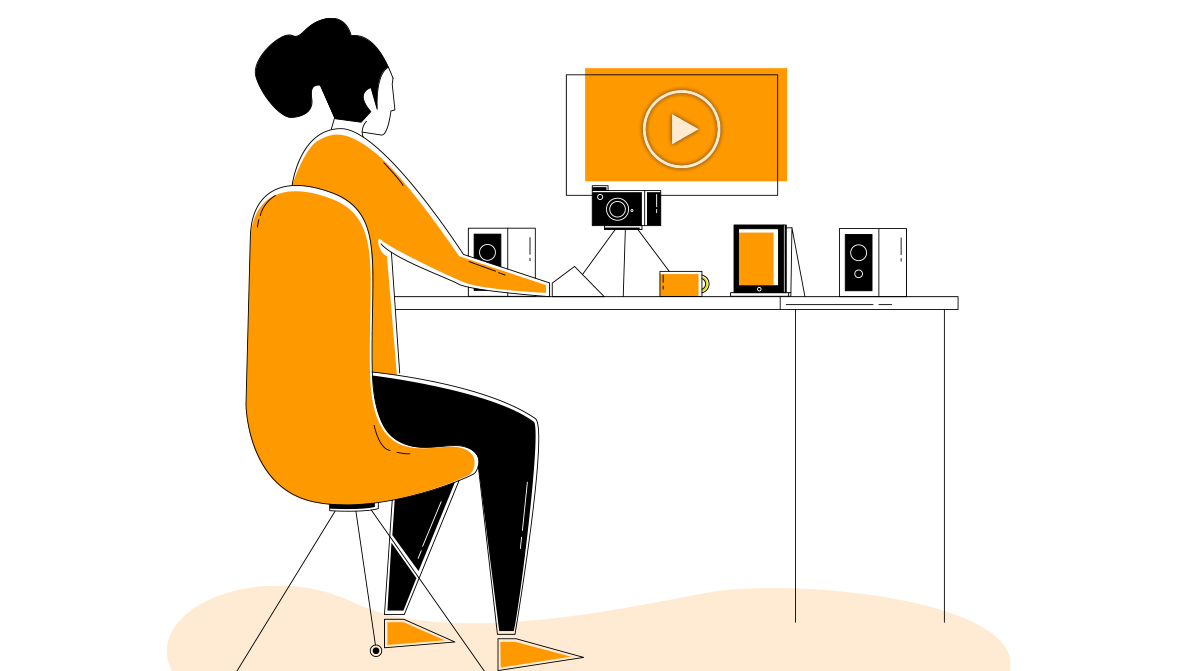 People are undoubtedly spending more time at home.  Home has become our workplace, our daycare, or restaurant (and bar), our school, our shopping outlet and so much more.  And being at home so much more, people are naturally watching more video.
Whether on tablets in the kitchen, connected TVs in the living room, mobile devices in the den or laptops in our home office, we're watching more TV.
And while video was always important to the consumer experience, its never been more important than now.  People who watch a video featuring your brand are more emotionally connected and are more likely to remember your brand and value proposition.
Video is beneficial to any industry, whether you're a hair salon, car dealership, restaurant or any other local business, now is the time to dive into video.
While the below presentation dives into the details of creating stellar videos, even when social distancing, here are the top things to remember when producing video for your brand
Stand Out. The number one marketing challenge you will face is standing out from your competitors. Making your video memorable should be your number one goal.  To do this draw upon what makes you different.  Are you a long-standing business in the community?  Are you known for your customer service?  Do you have a memorable personality working for you?  Do you have an emotional origin story to tell?
All of these nuggets of inspiration tweeze out what is unique about your business and has an interesting hook to get you noticed among your competitors.
Plan. Plan. Planning ahead is the best thing you can do for your future self – making the editing process so much easier. Write a script, time it out and figure out what shots you need to make in advance of shooting.  Look at the forecast and plan to shoot on a sunny day, whether inside or out to make the most out of your shoot time.
Something else to keep in mind as you structure your shoot – simple is often better.  You want to be able to step away from your final product with a clear message and clear call to action to make the most of your time and effort.
You've Got This. You know you're brand and your customers better than anyone else.  Don't be afraid to get started and experiment.  Don't be too concerned about quality right now, some of the national brand's are even going with lower quality, self shot pieces and their messaging remains very effective.  Have fun with it!  We can't wait to see what you all come up with.
Please use our 1-page guide as a resource for shooting video during this pandemic.
Additionally, if you are in need of marketing services to help you stay relevant now, well helping to prepare for the re-opening to come, please reach out to info@advancemediany.com.  One of our marketing experts will work with you to develop custom strategies to help you kickstart your business.