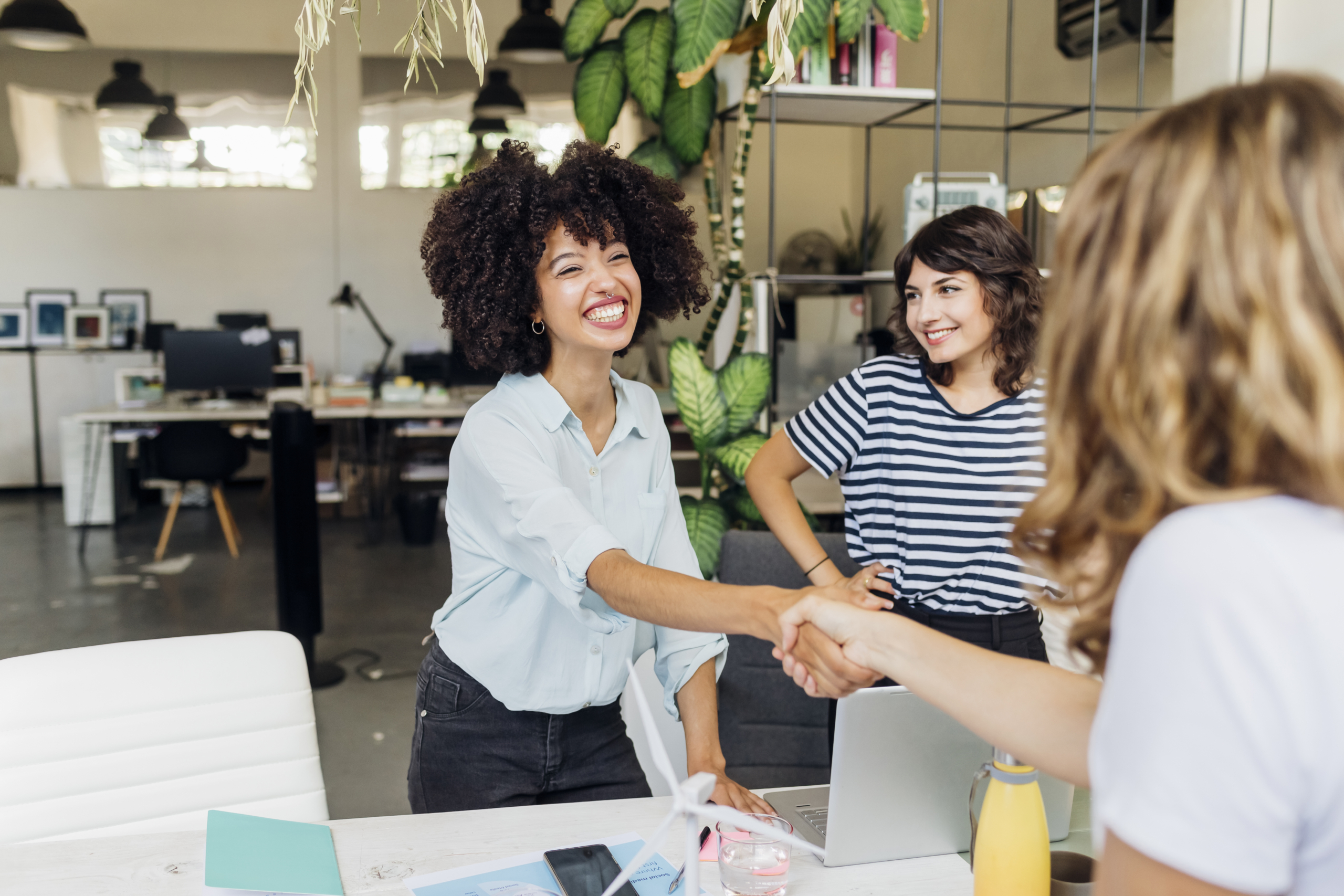 5 Reasons to Attend the Syracuse.com Job Fair
Online job fairs are gaining in popularity. Job seekers and potential employers are discovering mutual benefits in cost savings and convenience. And with the advance of computer and Internet skillsets, it just makes sense to search for both employers and employees in digital spaces.
Participants use chat rooms, teleconferencing, webcasts, and emails to introduce, network, and interview. When everyone is gathered to evaluate, meet, and talk at one time, with the technology to make it happen, worthwhile connections are made. Attend the syracuse.com job fair to find your next career move in Central New York.
1. Virtual Job Fairs are Convenient
Physical travel is not necessary to participate in our recurring online syracuse.com job fairs. Most people routinely participate in virtual meetings for work, community group meetings, and even social interactions. There are no travel expenses because you can stay in your home or neighborhood. This is real cost savings, whether you would be driving your car from a nearby town or flying into Syracuse Hancock International Airport.
Another convenience is the ability to keep working or even apply for other jobs while networking virtually at the job fair. Preparing for the online job fair in advance by researching companies of interest and readying your resume, references, and talking points provides a time-saving aspect, as well.
2. Opportunities for Local Networking at Its Best
Our online job fair brings large numbers of potential employers and employees together who are interested in living or working in Central New York. The technology used can reduce some of the barriers that would arise if everyone involved was participating in person. In many ways, online job fairs can broaden the pool of viable candidates, certainly in sheer numbers of participants, but also in more subtle ways by making introductions easier and less charged. Superficial judgments and unconscious biases can be reduced. And potential applicants can listen in groups about the company culture and benefits, and then pursue breakout rooms or smaller conversations if they are still interested in what the company has to offer.
3. You Live Outside the Area
If you have your sights set on living and working in Central New York, the syracuse.com online job fair is an excellent way to get to know the companies and industries in the area. Accessing information via syracuse.com can also help job seekers. And if you are interested in remote working opportunities with employers in the area, the online job fair is an excellent way to meet local recruiters.
We also provide information on jobs every day via our digital platform. Job seekers inside and outside Central New York can find up-to-date information about local business and economic trends by reading the syracuse.com newsand life and culture sections.
4. Compare Employers, Benefits, & Company Cultures
There may be no easier way to compare employers and company benefits than at a virtual career or jobs fair. Many companies will make formal presentations concerning their culture, mission, and values. The event is set up to facilitate further communication, whether it's exchanging emails or approaching a potential employer through LinkedIn. There is an immediacy to the connections made at our online jobs fair that carries through to further discussion. You may even land a job offer at an online event!
5. You Love Your Current Job
There may be no better reason to attend the syracuse.com online job fair than if you love your current position. In today's changing economic landscape, it's important to keep tabs on new opportunities in the area. And if you are ready to move on to more challenges, it's good to know what some of the exciting possibilities might be. Our job fair is a chance to explore other fields, to see what jobs are available at other employers, and to find out more information.
Enroll in the Next syracuse.com Online Job Fair
There are more than five great reasons to attend the next syracuse.com job fair. Central New York is a vibrant place that is always growing with new initiatives and ideas. Our virtual job fair is an excellent opportunity to discover your next great job, find a career you love, or network with future business partners. Subscribe today.
References
https://www.forbes.com/sites/georgenehuang/2018/03/22/5-reasons-you-should-attend-a-virtual-career-fair/?sh=47c3bb8c59d3
https://www.cnbc.com/2019/02/06/why-virtual-career-fairs-are-an-easy-way-to-land-a-top-tech-job.html
https://www.cnbc.com/2020/08/01/virtual-career-fairs-how-to-land-a-job-offer-at-an-online-event.html