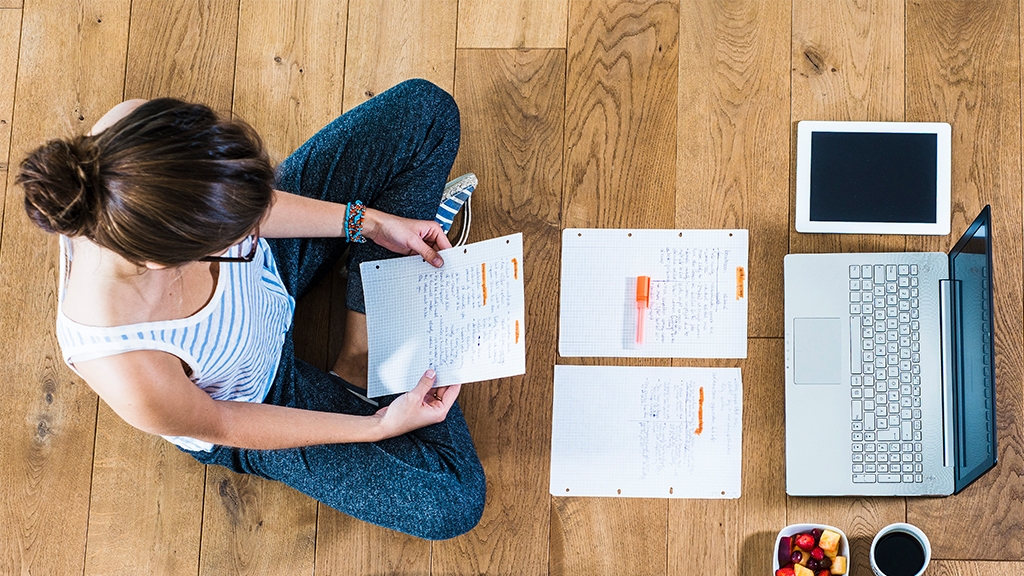 As a marketer, I've spent time working on some of the top consumer brands in the world. From Diageo's category leader in Crown Royal whiskey to P&G's homecare behemoth, febreze. One thing I've learned over the years, none of these industries, from booze to Air fresheners, have changed as much as the proverbial path-to-purchase in higher education.
A Bleak Future
To say the higher education landscape is competitive would be understating it. The paradigm shift in the application process in recent years alone is unprecedented. Gone are the days where your parents' alma mater and a few local colleges at the job fair dictate your future educational plans. In the past 20 years, the percentage of students applying to 7 or more colleges have jumped from 9% to 28%. In this same time frame, students who applied to 3 or more colleges rose from 61% to 77%, per data reported by the NACAC.
One of the reasons for this 'apply in the masses' trend is the implementation of the Common Application. However, a more concerning trend for Higher Ed. Institutions; fewer students are graduating from High School, period. A recent projection of graduation rates in 50 states through the year 2031 show that the U.S. is in a "period of stagnation". Colleges across the nation can no longer rely on growth as a driver toward higher revenue. As a result, the average yield rate, number of accepted students who actually enroll into the college they were accepted, has declined 11% in the last decade.
While students seem to be shopping around more, they aren't veering too far from home. More than 1/3rd of freshman students stay within 50 miles of their homes, with most students staying within their state's borders. The few that do leave tend to go to private colleges in neighboring states. In higher ed., this is particularly important when looking to better understand feeder markets.
Today's Path to College
The student journey typically starts in sophomore year of high school. This is when driving awareness is very important for colleges. Cross-channel communication to students and parents is key here, with tactics like targeted email marketing playing a large role. Early enrollment messaging is important to push around this time, as this is when campus visits begin, online research takes shape, and college ambassadors have most influence. By fall of junior year, most college-bound students have applied and been accepted to the school of their choice.
Schools need to adjust their thinking such that marketing funds can be invested more heavily in those prospective students who, among those who have been accepted, have the highest probability of enrolling. Andy Deutch, a colleague of mine and Adjunct Assistant Professor of Marketing at NYU frames this scenario as such, "Think of the college enrollment process in terms of the marketing funnel, in which large volumes come into the top of the funnel (awareness), a smaller number apply, a smaller number still are accepted, and among those who are accepted, only a percentage will enroll.  Instead of treating all prospective students the same, colleges need to be able to identify those who are most likely to convert and invest accordingly. "
 Hello, Generation Z
Just as marketers began to understand Millennial buying patterns, along comes Generation Z, those who were born between 1998-2008. This generation has no life experience before the internet. This audience is who higher education institutions have to market to.
As with any generation, Gen Z'ers have their own distinct characteristics, make-up and style.

Source: Contently.com, CMO.com, Forbes.com
The question becomes, what is the most effective way to reach Gen Z'ers when implementing a higher education marketing strategy? To understand that, we need to know how they consume content.
Content: Still the King
Stimulus is everywhere for this generation, as is the content they consume. So, the marketing approach to these individuals must be designed to cut through clutter and target the right message to the right individuals. An integrated, multi-channel, and content specific strategy (email, online display, social, etc.) is the only way to capture their attention. In a recent study, 72% of Gen Z consumers said they would rather connect with brands and businesses through multiple channels.
This carries weight, but it also means that higher education programs need to understand how to leverage each channel in a way that feels native to users.
Gen Z'ers mentality for social media is that of sharing specific stories, to specific people, on selective social channels (namely Facebook, Snapchat and Instagram). In turn, this forces higher ed. Marketers to understand how to curate content specifically for each medium.


 67% of teens say that Facebook is a valuable tool for researching colleges.
Also, to note for this generation, they have a nose for the fake vs the real. Close to 70% are more interested in content with a realistic ending rather than a polished, but unlikely narrative. This then affects their capacity as a Brand Ambassador, as they are more likely to be an advocate for content that is trust-worthy and collaborative in nature. Interaction plays a large role in their social lives, this translates in their own content curation.
At the end of the day, the higher education landscape will continue to evolve at the speed of technology. Those with honed-in strategies and enough equity built within their programs will continue to thrive. The tools to reach Generation Z'ers are out there, the proper order of operations in which to use them, well, we'll check twitter and get back to you.

Chris Fedor  |  Marketing Consultant
Advance Media New York