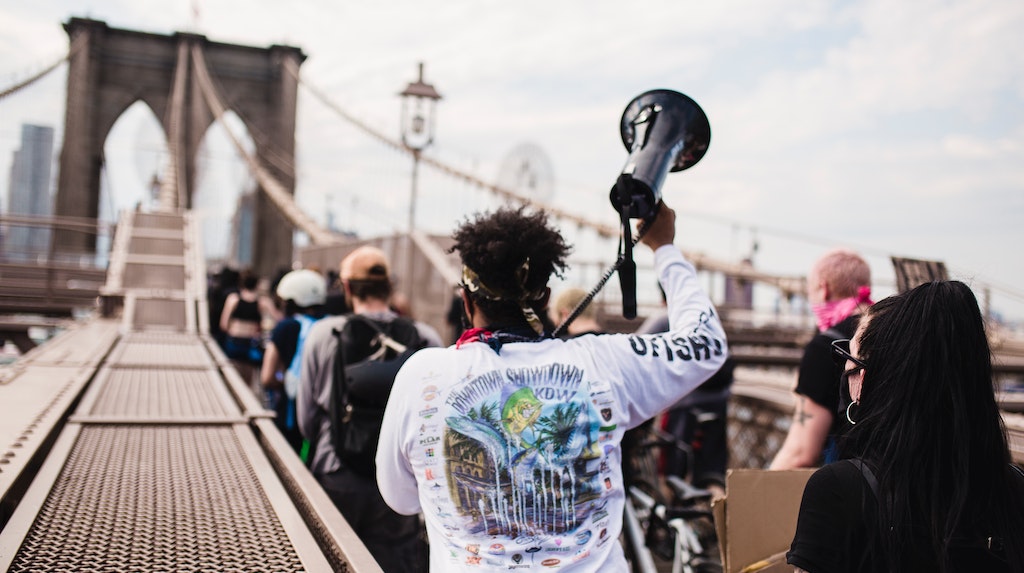 IDEA (Inclusion, Diversity, Equity, Access) in Tourism
More and more businesses are recognizing the importance of actively embracing diversity in the workplace. According to Los Angeles Times, 83% of organizations in the United States begin implementing inclusion, diversity, equity, and access (IDEA) programs in 2021. That's more than eight in 10 companies.
The challenge with these initiatives is that unless properly executed, they can feel superficial. This can prevent the program from realizing its full potential, keep talent of all backgrounds from applying for your open positions, and tarnish your reputation. To help travel agencies experience greater marketing success, AMNY Travel Marketing discusses why IDEA programs and policies matter and how to incorporate those efforts into your campaigns.
What Is IDEA?
Before exploring ways travel and tourism businesses can implement IDEA into their marketing, it's essential to understand what each component entails. The acronym encompasses the following:
Inclusion: Promotes a society where all people can access the same or similar opportunities and resources, receive fair treatment, and maintain the same level of respect
Diversity: Recognizes and embraces the differences of people within a single society according to race, religion, socio-economic status, ability, gender identity, religious and political beliefs, and more
Equity: Values equality in outcomes in addition to opportunity, understanding that people of different backgrounds may require unique conditions or additional support to realize their goals
Access: Ensures that all people interested in certain resources (i.e., products and services) can access them, regardless of inhibiting factors like age or ability
The Relationship between IDEA and Travel and Tourism
In the travel and tourism industry, IDEA is a double-edged sword. On the one hand, travel jobs have always been more diverse than roles in other sectors. According to U.S. Travel Association, travel agencies employ more young people and individuals of different racial and ethnic backgrounds than businesses in many other industries.
However, on the customer side, travel and tourism have historically struggled to accommodate marginalized groups. Even today, tourism policies may contain language that discriminates against certain groups. Additionally, certain locations are less likely to be featured in travel and tourism advertising, particularly rural communities. This lack of representation can prevent these communities from the economic benefits of increased tourism, potentially widening disparities.
Thankfully, organizations like National Extension Tourism (NET) Network are hard at work researching IDEA and travel and providing education and leadership to help agencies improve their efforts. U.S. Travel Association also offers a strategic partnership called Tourism Diversity Matters (TDM) to support IDEA, as well as several destination organizations.
Tips for Including IDEA in Marketing Content
Given the circumstances around IDEA, agencies and destinations must reassure travelers that the industry is working diligently to make travel and tourism more inclusive, equitable, and accessible. You may also have your own IDEA policy to integrate into your campaigns. To make the most of your marketing capabilities, consider these helpful hints:
Start with an Inclusive Team
Unless your marketing team represents the diverse audience you wish to attract, it'll be difficult to craft messaging that resonates with them. What's more, a marketing team featuring diverse voices can help you avoid unintentionally offending the same people you most what to reach.
If your current team isn't as diverse as you'd like it to be right now, you may look toward minority social media influencers for input or set up a survey to ask a focus group comprised of people from underrepresented populations. You can also consider how competitors who've been successful with their IDEA programs have approached the task for inspiration.
Monitor Tone of Voice
The balance between celebrating diversity and remaining inclusive can be tricky. While you certainly want to highlight diversity in imagery and customer stories, there should be a commonality that creates a sense of belonging for your entire target audience.
One of the best ways to manage these differing aspects is to remember your mission, values, and company culture. These are what unify your customer base. All content should incorporate these elements to ensure prospects understand your brand while feeling seen by your inclusive marketing.
Remember Your Local Community
Inherent in the travel and tourism industry is an international audience. Therefore, it may seem counterintuitive to focus on the local community, but this strategy can help prove to travelers your commitment to your IDEA policy. For instance, you can share in blogs and social posts about times your team volunteered at local non-profits and marched in solidarity with different groups in your community. It acts as evidence of your contributions to creating a more equitable world.
Embrace Inclusion, Diversity, Equity, and Access in Marketing
For further assistance implementing IDEA into your marketing content, turn to AMNY Travel Marketing. Our award-winning team leverages vast knowledge of marketing and the travel and tourism industry to help each client tell a unique story of their organization that's relevant to their diverse target audience and generates more leads. <Contact us today to learn more about IDEA in marketing and our full-service agency.