Memorable, experiential event marketing – for every audience
Spotlight your business with event marketing. Advance Media New York has a full calendar of events and programs that highlight people and companies doing good things in our community. Events provide a great way to connect you and your business with your target market. These live events give you a personal touch point to build your brand, educate prospects, be seen as an industry expert and to network with like-minded people. Events can also give you an opportunity to better our community. They put you in touch with the demographic group you need.
Big value promotion campaigns
These events come with big value promotion campaigns, with a small cost to you. As a sponsor, your brand will be associated with a high power promotional campaign designed to drive awareness and attendance of every event.  From the very first impression delivered, to the final guest leaving your event, your brand will be front and center as a premiere event sponsor.
In-Person or Virtual Events
Our calendar of events is a mix of in-person and virtual events designed to engage key markets and provide information in need to our community, regardless of format.  Virtual events provide the flexibility and scale to draw a wide audience with minimal expense.  In-person events have the power to engage audiences with face-to-face discussion and connection.  The access to leading virtual event technology and innovative event space throughout our community provides the Advance Media New York event marketing team with the flexibility to create a virtual or live event, that connects the best audience with the most relevant information, despite the format.
Upcoming dates: November 4th (Hudson Valley region) | Venue and ticket details listed below
Past dates: August 23rd (NYC), September 23rd at the Rail Line (Syracuse) &
The NY Cannabis Insider Live events are here to help the New York State Cannabis industry surge forward by providing reliable, timely and important cannabis industry information to help inform this new business sector.
Cannabis Full Day Business Conference
November 4th at Westchester Marriott in Hudson Valley (Tarrytown); tickets and event details available here
Cannabis Half Day Business Conference
September 23rd at Rail Line in Syracuse; read event recap
Industry Meetup
August 23rd at Draught 55 in Manhattan (New York City); read event recap
To stay updated on our NYCI Events, visit http://newyorkcannabisinsider.com/
Reach Cannabis Industry professionals and those looking to enter the category, across New York State. Sponsorships are still available.
Date: October 26, 2022
The Post-Standard & syracuse.com will be awarding seniors in the Central New York Region the prestigious Best & Brightest Awards. The Best & Brightest awards give a platform for the community to celebrate deserving seniors and all their achievements. Students nominate themselves with an application, essay, letters of recommendation and details about their academic successes, extracurricular activity and service to their school and community.

Date: February 4, 2023
The 2023 Spelling Bee event will be held as an in-person event. As a regional partner with the Scripps National Spelling Bee, syracuse.com | The Post-Standard helps students within the CNY community to discover a knack for spelling a passion for competition by providing a pathway from the classroom to the national stage. The local winner will receive a stipend for travel and lodging to attend the national competition held in Washington, D.C.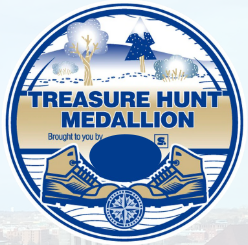 Date: February 16-25, 2023
The 2023 Treasure Hunt Medallion will kick off on February 16th. The medallion will be hidden in an area open to the public in Onondaga County. A new clue will be shared daily on syracuse.com, The Post-Standard, the ePost-Standard, Twitter (#syrtreasurehunt), Facebook, and Snapchat until the medallion has been found. The winner receives a cash prize.

Date: April 24, 2023
The 2023 Mentoring Monday event will be held as an in-person event. Mentors and mentees match up at tables of two for multiple seven-minute networking sessions signature to live Mentoring Monday events. Talk and get advice from local female mentors across a vast variety of careers. New to the event will be a welcoming short insightful keynote address from a mentoring mogul who will share advice and lessons learned with the group.  ​
The event will also feature topic tables themed to inspire conversation—such as how to become a certified woman-owned business, how to finance your new business, steps to take to get into nursing and other health related fields and more. Each conversation will be led by a local female mentor specializing in this category of business. 
Date: June 22, 2023
The 2023 All-CNY High School Sports Awards event will be held as an in-person event and is a culmination of the entire year of high school sports. The event celebrates top athletes, coaches, teams and programs across Central New York (Section III). The event emcee will be Brent Axe, community engagement specialist for syracuse.com | The Post-Standard. Nominees will be announced prior to the event and winners will be announced on site during the award ceremony.

Date: TBD, 2023
The Guide to Medicare focuses on how to navigate the big choices and finding the right plan for your needs. Every Fall, seniors are faced with the daunting task of researching, comparing, and selecting a Medicare plan for the coming year. This webinar will help simplify the complex through a special Medicare Open Enrollment webinar and will be moderated by journalist Susan Kennedy. This one-hour event will feature leading Medicare experts discussing:
What's New in 2023's Open Enrollment Plan
The Basics of Open Enrollment
Do you Have the Right Plan for Your Needs?
Our experts will be answering your questions during a live Q&A. A recording of the full session will be available to all registrants the following day. This is a free event open to the public.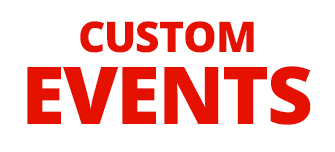 We partner with you to make your ideas come to life with custom-designed events to resonate with your customers, or potential customers. An event to celebrate a new product or store opening? An educational seminar? We can make that happen for you, from creation, promotion to execution.