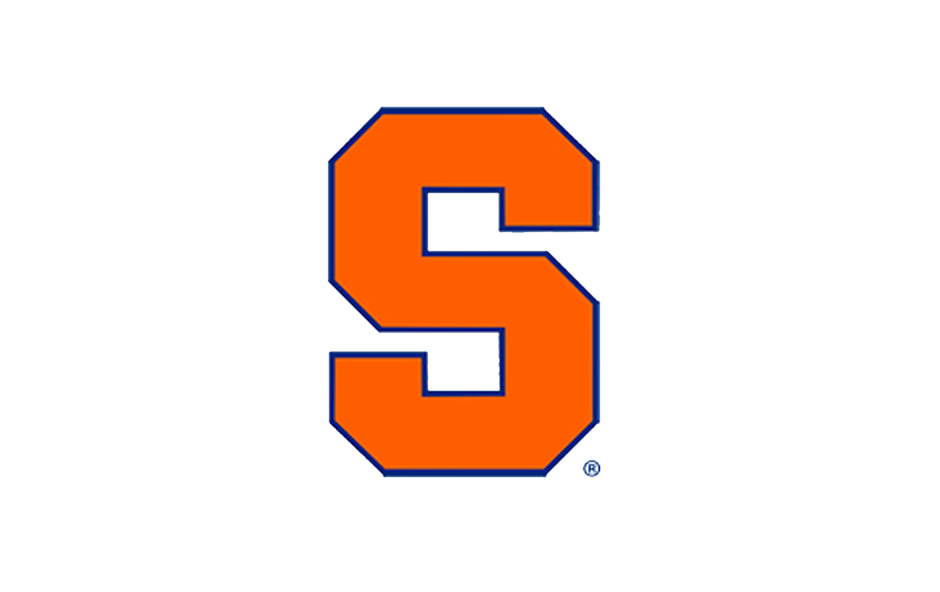 UNIQUE DATA INSIGHTS AND DIGITAL CREATIVE DRIVES RESULTS
THE CHALLENGE
Develop and execute a data-driven, digital marketing plan for Syracuse University's athletics department. Institution looking for a partner in their transition from a traditional media mix to a digitally-focused marketing program.
THE GOAL
The goal was to reach clearly defined objectives for specific ticket-buying segments (e.g. new season ticket buyers).
OUR ROLES
Strategy Consultant
Data Analysis
Digital Creative
Digital Campaign Management
Reporting and Optimization
THE STRATEGY
Develop insights and action plans based on CRM analysis, Nielsen reports and other data sources to inform segmentation strategy, message themes, and delivery platform decisions. Deliver messages to custom audience segments built specifically for Syracuse Athletics.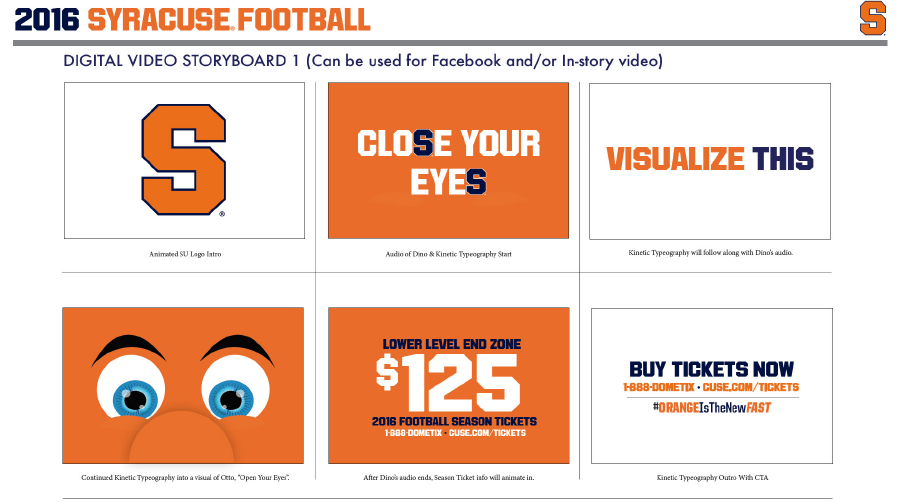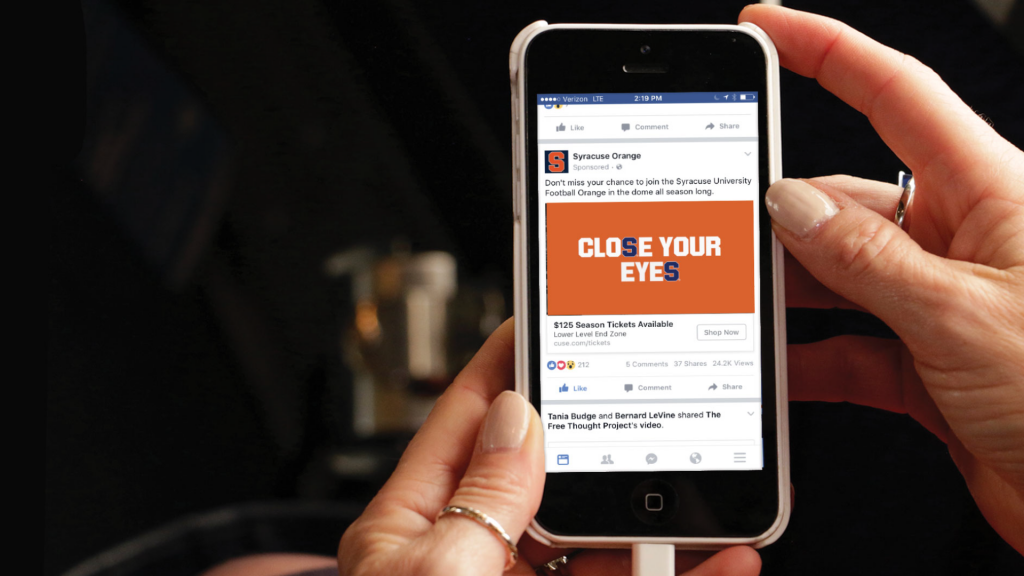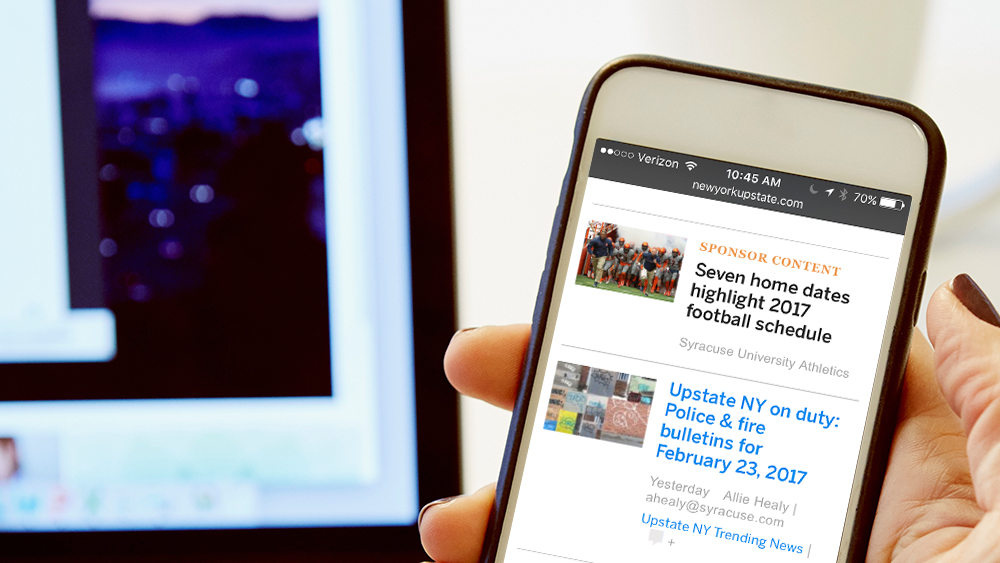 THE RESULTS
KPIs for search, social, email, display, and sponsor content routinely exceed industry averages.  Critical to the success of this relationship has been the strategic oversight and unique tools the Advance team brings to this client.
Audience targets are built with unique data sources:
first-party data from the client (e.g. CRM analysis and audience matching)

unique data sets such as captured device IDs from home game attendees and visitors to other regional events

deep data generated by Advance's leading local news and information site for the market and the region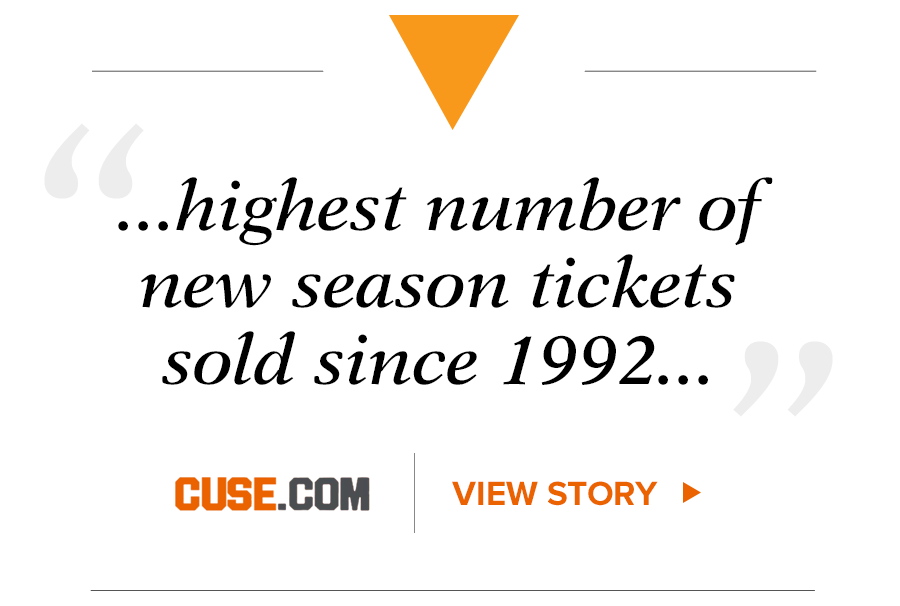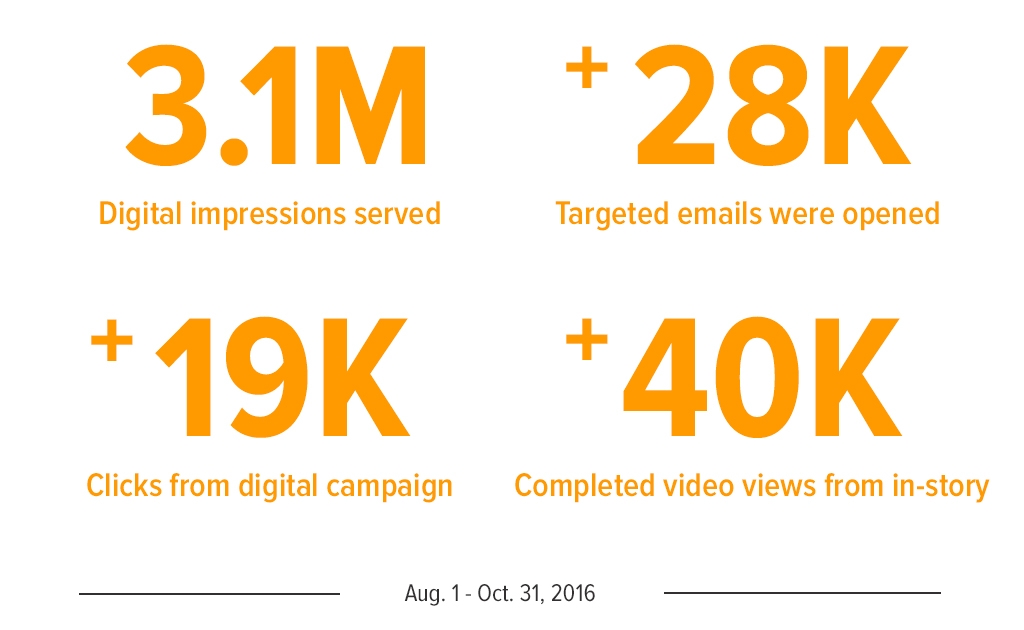 Messages are delivered with unique tools:
SEM using the MatchCraft bid management tool

Sponsor Content with in-river impressions on our local news and information site and the network

Social with facebook and  Instagram featuring video produced by the Advance team

Email with geo-targeting to exclusive first-party lists and demographic/behavioral targeting to third-party lists

Display ads with in-story video impressions and other rich media on our owned & operated premium news sites and the network
Monthly reporting meetings with client and Advance team allow us to re-allocate and optimize by platform, campaign and creative using multiple sources of data to inform decision-making and continually improve ROI.