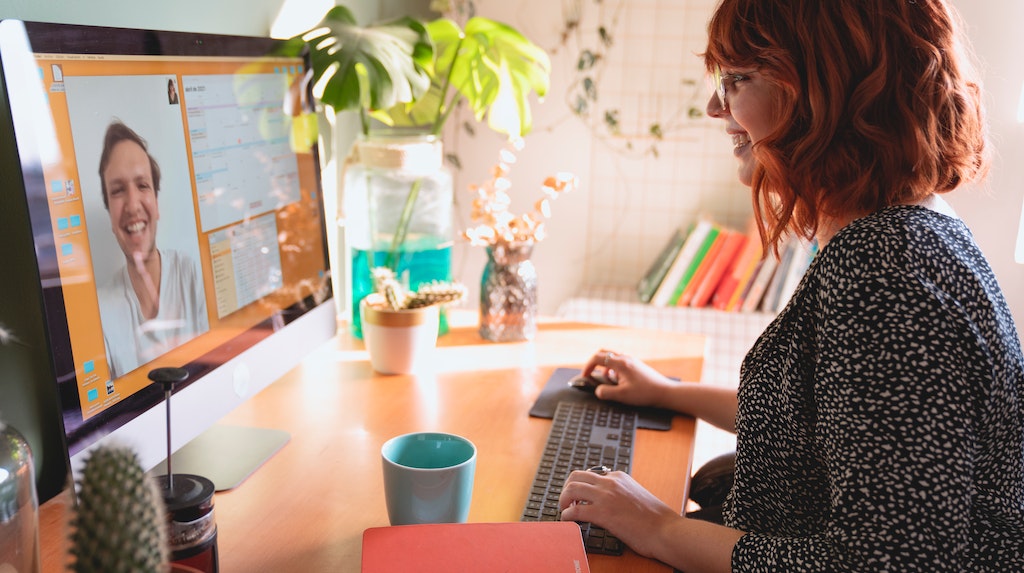 Yes, Online Job Fairs are Worth It. How to Make the Most of Your Fair
In today's digital landscape, businesses can meet potential hires in many ways. While virtual career fairs were once a necessity during the COVID-19 pandemic, they've become more commonplace – making it easier than ever to cast a wide net into your talent pool. Here, AMNY Recruitment Marketing discusses the benefits of online job fairs and how you can use them to your advantage.
 How Is an Online Job Fair Run?
An online job fair is very similar to an in-person event. They can be used to attract multi-level talent, from recent grads to seasoned professionals. Although it's run within a virtual environment, the goal is the same: to help participants and recruiters connect. Online job fairs typically use a platform specific to this purpose to help streamline the event, ensuring it runs smoothly for both sides.
Career platforms use innovative software to market, design, and run virtual job fairs. Features like live chats, meeting "rooms," and group sessions help bring this virtual experience alive. And in many ways, these events give recruits the chance to explore career paths at your company and network with like-minded peers.
Hosting Your Company Recruiting Event
Hosting a successful "https://www.indeed.com/career-advice/career-development/how-to-host-virtual-job-fair">online job fair takes several steps that encompass the planning phase, the follow-up phase, and everything in between. Here are some tasks to consider:
Research Job Fair Software Platforms
Since the virtual has become synonymous with the everyday, several job fair platforms are available. Take the time to evaluate each one individually to ensure the one you choose will meet your goals and your budget. Features to consider include:
Data collection and analytics
Interactive tools
Presentation/video integration
Virtual booths and profiles
Customer support
Security
Develop Your Event Schedule
Planning exactly how your event will run helps ensure it goes smoothly. For example, your virtual job fair needs a set timeline and schedule. If you'd like to integrate special sessions and resources, figure out which ones will yield the most reward. For many companies, it's helpful to include any of the following:
Virtual tours
Guest speakers
Interactive webinars
1-on-1 meetings
Q&A sessions
Info packets
Market Your Online Job Fair
Before launching your online job fair, it's essential to advertise the event well in advance. "https://www.advancemediany.com/recruitment-marketing/#capabilities">Marketing capabilities across multiple channels (blog, social media, email, press release, etc.) help you attract as many potential recruits as possible. And as your event registration fills up, you can get an idea of how many participants to expect.
Last, but not least, plan for a follow-up period. When your event is complete, taking the time to determine how successful your virtual job fair was will help you adjust your recruitment strategy the next time around.
Hiring Event Advantages and Insights
There are many advantages to hosting a virtual job fair. Employers with limited office square footage gain greater event flexibility. Thanks to the virtual event space, you can invite as many people as you want. This gives you the chance to meet several candidates during any given session. Plus, applicants can participate from the comfort of their home office – which could be from anywhere in the world. This range helps you diversify your talent pool and push beyond the barriers of your local area. This can be especially helpful for community-minded companies eager to positively impact the local economy by attracting more people to the region.
As the event organizer, virtual job fairs let you bypass the day-to-day logistics that come with hosting an onsite recruitment event and organizing paper resumes. With the right platform, scheduling and managing a virtual job fair is highly efficient. This is also true for the aftermath of your event – when it's time to evaluate its success, as the results are measurable.
Above all, events like this help boost brand awareness and can be a vital part of your "https://www.advancemediany.com/recruitment-marketing/#success">success stories. Through effective advertising, you can gain a high level of participation and, ultimately, help a greater number of potential recruits become more acquainted with your company's culture, services, benefits, and more.
Host a Successful Online Job Fair with AMNY Recruitment Marketing
At AMNY Recruitment Marketing, our award-winning creative team helps companies diversify their hiring strategies. We create recruitment-specific marketing plans that help brands tell their story, stand out among competitors, and attract the top-tier talent they need to thrive. To get started on your online job fair and learn how to make the most of it, "https://www.advancemediany.com/recruitment-marketing/#contact">contact us today for more information about our "https://www.advancemediany.com/marketing-solutions/">marketing solutions.