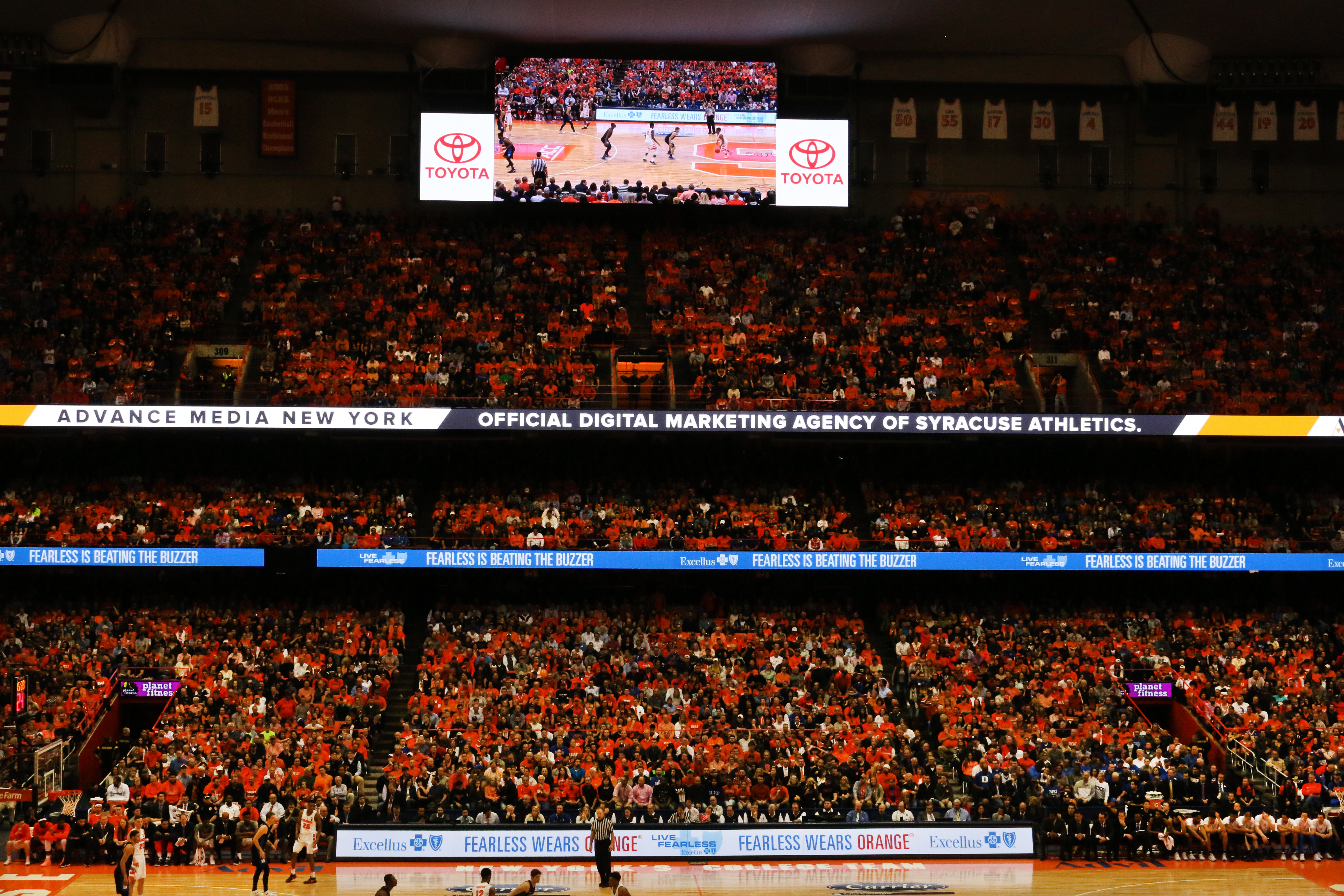 Syracuse Athletics selects Advance Media New York as Digital Marketing Agency – again!
For the second year in a row, Advance Media New York will be the Digital Marketing Agency for Syracuse University's Athletics Department.
Anthony Di Fino, Associate Athletic Director for Business Development, cites two unique strengths as keys to the success of this relationship.
"With excellent reach right here in Central New York and across Upstate New York, the syracuse.com and NYup.com audiences match up well with many of our potential ticket-buyers. And their digital marketing specialists have the expertise to create innovative advertising solutions on multiple platforms, from search and social, to email, display, video, and content marketing."
NYup.com was a presenting sponsor of Syracuse University's 'No Huddle Tour' traveling across Upstate New York in the summer of 2017.