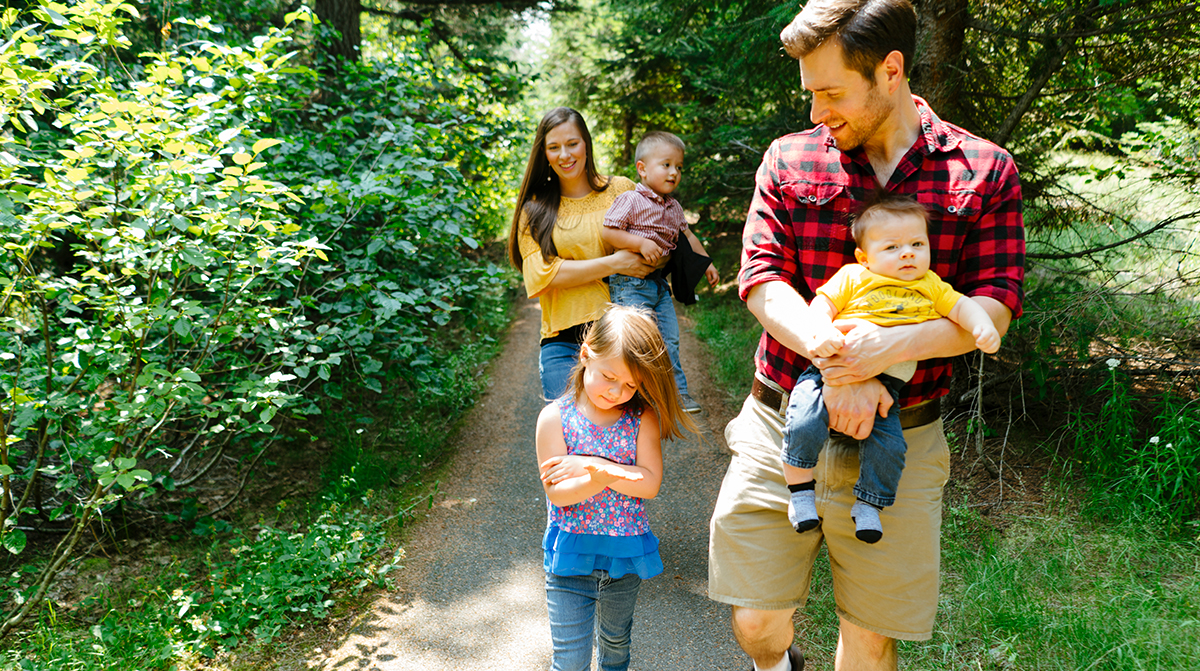 For Mother's Day, my husband and sons put together a photo album.  It had lots of great family photos, a lot of which were of us on various family day trips and vacations.  Along with getting a little hazy remembering my oldest son as a baby, I found myself getting a little misty thinking about those vacations.  We started talking about the trips we had taken and mourning over the trips that were supposed to be this year.  We were sad.
But out of that sadness came a whole lot of "when this is over, we have to go to…" and our list of future travel stops grew.  We became less sad and more excited by the prospect of busting out of the house and getting out into the world again.
And I know my family isn't alone in the emotional travel rollercoaster.  We all want it.  We all need it.  And yes, we'll all get back at it when the time is right.
The current financials and unemployment numbers around the travel industry paint a bleak picture of the present. The industry is facing a 45% decrease in annual revenue before the year is over – with the largest declines hitting in April and May.  It seems as if we're in the thick of it now but as we've all come to learn in the last few months, targets are always changing and developments seem to be coming to light daily making it difficult to know if we're headed down the far side of the mountain.
From a consumer standpoint, the virus continues to make potential travelers uneasy. Consumers, while itching to get back out there, are cancelling existing travel plans and are holding off on booking new trips until there are indicators that the virus is under control.
79% of travelers plan to change their travel plans over the next 6 months (thru August) –staying home instead of taking that vacation, putting off visiting family to their loved ones safe and so many more scenarios
And only 16% plan to fly before August.  This is driven by a fear of contracting the virus in crowded and confined places and points to a shift towards destinations closer to home or within driving distance.
While an unstable economy and higher transportation costs also fueled these decisions, the fear of contracting and spreading the virus was the number one reason why people were changing their plans.
But there is some good news out there, some positive indicators that travelers are readying themselves for the virus to die down and to be able to press go on some pent-up wanderlust.
71% of people miss travel and can't wait to do it again
If these people are anything like my husband and I, our nostalgic travel conversations spur on impromptu brainstorming sessions about where we want to go.   Our list seems to get longer and longer with every passing session, so much so, that now we've started to research some of these destinations, how to get there, what to do and gasp where to eat out when we're in the clear.  We want to have plans at the ready, so when things do get better, we can use some of that PTO time and do instead of just dreaming about it.
And it seems that I'm not alone in that thinking with 70% of people planning new travel again.
Planning travel for those with the bug or frankly those that miss friends and family or miss being outside of their house makes them feel better about the current circumstances.  It lets them know that things aren't going to be like this forever and that someday we can do the things that bring us joy again.
Another positive indicator, according to CNBC – beginning in the last 2 weeks of April the US travel industry was seeing more bookings than cancellations for the first time since this all began.  Since then, bookings have been steadily outpacing cancellations across the country.
As people begin to start brainstorming, planning and booking, their idea of travel has changed, at least preliminary travel.
Road trips will be the first step with over 2/3 of respondents saying that their first trip will be by car to either visit friends and family or for a getaway.  Nearly 1/3 will stay within 200 miles of home, keeping them primarily in state.
This close to home, road trip driven re-entry into travel is common in times of crisis.  Post 9/11 saw similar travel patterns as did recovery from the 2008 recession.
Elizabeth Monahan from TripAdvisor.com says it well when she says "Tourism recovery typically begins locally. Travelers tend to first venture out closer to home, and visit their local eateries, stay local for a weekend getaway or travel domestically before a robust demand for international travel returns."
COVID-19 recovery seems to be following similar patterns.
Whether local means finally visiting your town's farmers market, exploring parks in the next county over or heading down the thruway on an adventure.  The radius we will be willing to travel will expand as infection rates go down and our comfort with heading back out into the world increases.
For a while, travel will be local, but we'll be back out into the world.  For a while, local will be enough.