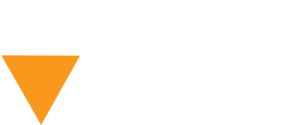 Why use Advance Media New York to white label your work?
We work with agencies as an extension of your team – enabling you to extend your bandwidth – and focus on building your strategy and relationship with your clients.
White label the power of our digital expertise, with our ad agency rates and decide how we work together. We can do as much – or as little as you need. Our services range from digital design and execution, marketing strategy and more.
Five reasons to consider white labeling with Advance Media New York:
1. Turn-key solutions, real-time tracking, solutions and dashboards to meet your clients' needs – all under your name.
2. Our talent becomes your talent – a staff of 100 marketers based in Central New York to lend their expertise to build, implement and optimize digital campaigns. Operations teams look at every campaign on a regular basis to ensure it hits peak performance.
3. Reporting. Regular, detailed dashboards allow you to show your clients an in-depth look at their digital campaign performance any time they want. As detailed, and as often as you need.
4. Our audience. First-party data from syracuse.com and NYup.com reaches millions of local customers. It's a dynamite combination when it's merged with our second-party data from our Advance sister sites, along with CondeNast and American City Business Journals customers. We then make audience data (cookies) even more robust with third-party data from online and offline premium sources.
5. We work as a quiet extension of your team. Several agencies use us to white label their services, such as PPC, SEO, SMO, mobile, network display/impressions and more.
We serve a variety of industries including:
Higher education
Travel and tourism
Retail
Health
Luxury Brands
Retail
Real Estate
Banking
Recruitment
And more.