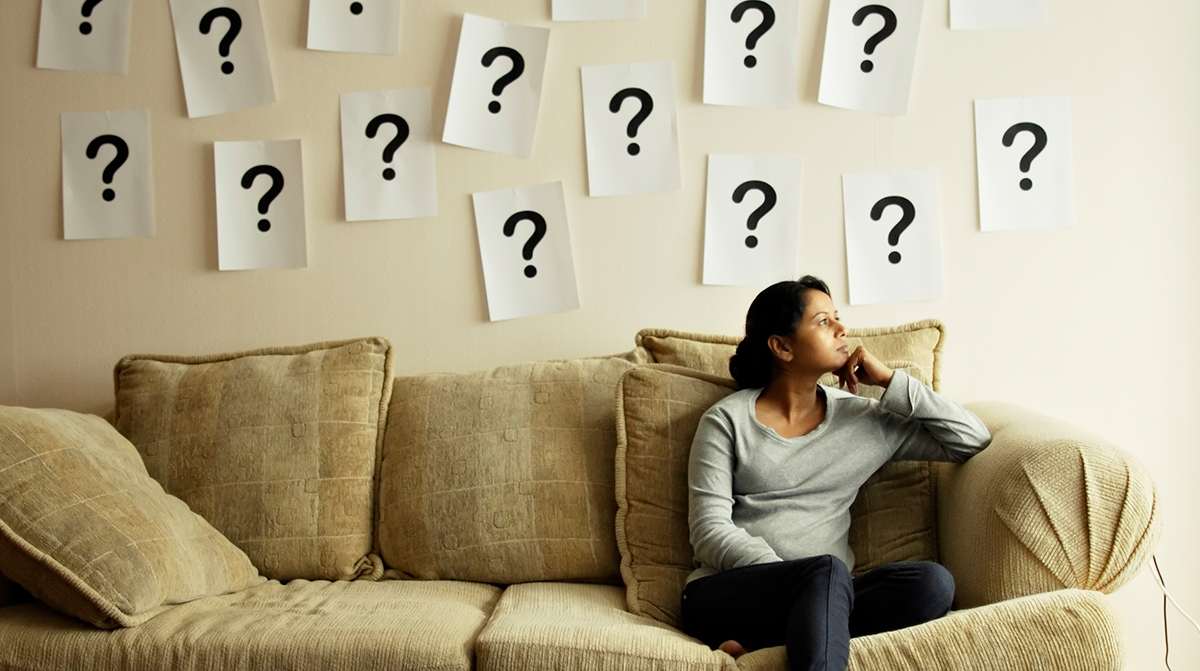 The following questions are a follow up after the webinar we conducted back in late April. See the article here.
Do you have any early information as to how people are spending their Covid19 relief funds? Saving it? Bill paying? Spending on essentials only? Spending on frivolous items?
As discussed in the survey results, the top 5 items respondents were spending their money on were all essential living expenses (groceries, bills, rent, loan payment and emergency funds).  Secondarily, nearly 1 in 10 are planning on spending on home improvement, a key category for local businesses.
What is the best way to market to these people for business to flourish after the shutdown?
The answer to this question really depends on a variety of factors including what business category you're in (essential, non-essential), did your marketing go dark, how well established your business is and more. Despite these nuances, every business should have a 30-60-90-day plan for communication to your customers.
Best advice:  Don't go dark, keep engaging.  There are effective and cost-effective marketing tactics that can be accomplished now, to keep you relevant during the re-opening process.  What can you do now – Post to Facebook, Twitter, Instagram?  This is a great time to clean up your email list.  When you get closer to being back in business, treat it like you might a store Grand Opening.  Invite people in – make it exciting.  Reintroduce your brand and services to your community.
If this feel like a heavy lift, we're here to help with a free video consultation with one of our team members. Email us at info@advancemediany.com and someone will get back to you immediately.
How and where was research conducted? Can you research business concerns? B2B planning, spending, opportunities, messaging. 
The research was conducted by Drive Research, a Syracuse-based national research firm.  Drive Research conducted the survey over the three northeast markets, with 1,200 total surveys completed April 6th through 8th.  Owner and President George Kuhn presented the program at the webinar and has experience in both the consumer and B2B space.
Based on feedback from this survey, Advance Media New York will consider partnering with Drive Research again for additional category research to be made available to the Central New York community.
What are the best places to advertise for the travel sector? What type of messaging is the most effective post-COVID 19 environment?
Now, the same as always, it is best to advertise on mediums relevant to your audience.  During this time, people are spending a lot of time online – consuming lots of streaming video and staying connected with family and friends via social media.  Understanding this shift in media consumption, these are relevant and efficient platforms to focus your advertising budget.
With information around COVID-19 changing every day, news sources, especially local news sources have become increasingly important to people.  Being a local business on a trusted, local news and information resource not only garners a great size audience for your messaging but also creates a positive halo effect for your brand.
As for messaging, with everyone stuck at home, people are aspirationally thinking about travel.  We're planning where we want to go and what we want to do when we get there.  Although timing is unclear, many of us are piecing together summer plans, ready to jump in the car when given the green light to travel.
Advance Media NY will be holding a webinar specifically for the travel industry on May 15th.  Follow Advance Media NY on both Facebook and LinkedIn for more details.
Is this webinar geared just to the recent behavior of individual consumers during the pandemic, or are there B2B applications as well?
This study focused on consumer behavior.  We are currently looking at opportunities to research similar information in the B2B space.
When we move forward to a *new normal, do you see these COVID consumer habits shifting? I guess what I'm trying to get to the crux of, is are these consumer habits something that will "stick?
That's what everyone is wondering right? Will my customers go back to normal or will they continue with these changes in behaviors? The short answer is yes and no. It really depends on your vertical. The impact on banking could very well be long-lasting. Many were already using digital banking and COVID has kicked that into high gear.
With restaurants, many will still want to experience getting out and dining out once COVID ends, but will the whole pick-up process be a lot smoother now for everyone and continue to be used? Apps like Grub Hub or will restaurants build their own pick-up or delivery apps?
But if you take car dealerships for example, people will return to dealerships. Customers want to get in cars, touch and play around with features, test drive, etc. Although some dealerships are doing limited sales in a very structured way, that's a vertical I would imagine that will go back to normal. If anything, this COVID pandemic really should force every business to rethink their customer experience.
Many habits will change – some may not- however all mindsets have changed.  Some people are bored; some people are scared; some people have spent time focused on the importance of health care workers the same way people thought about police and fire after 9-11.  Once mindsets change, they likely don't go back.
What kind of messages are best during this time? Especially sales-related industries such as car dealerships and financial services.
First and foremost, your message should add value and be helpful. If you are a car dealership, be understanding. We realize that your family might be rethinking that new vehicle purchase, here are some helpful tips to make sure you make the right decision on a vehicle when you are ready. Lease vs. Own. Pre-own vs. New. Must-have features to consider vs. Nice to have. Offer content that provides information to relieve some of that stress around a big purchase like this.
If you are in financial services, this time is ripe for you to get your message out there. There may not be another service that people are looking for more help in than this in terms of investing, retirement funds, college savings, family savings, etc. Be willing to offer advice and tips on your website, social media, and other non-paid channels if you can't afford to spend on marketing right now. Just genuinely help and build relationships as a go-to source.
From a tone standpoint, authenticity and empathy should be front and center.  All consumers have been through a form of trauma.  Think about your own story – how did you get through the crisis? How did your employees get through the crisis?  is there something there that makes you more relatable to your consumers?  Is your target market young couples that have been home schooling their children for 2 months?  what have they been going through?  Can you relate in an authentic way?
What are their spending priorities right now and how may they evolve as businesses start re-opening and social distancing orders lifted? What about donations and giving back?  Do you anticipate their values to change in how they spend?
We hope the presentation addressed the spending priorities.  In regard to donations, there may be pent-up donations to be given to area non-profits, including clothing, furniture, canned goods and household cleaning products. Only time will tell if this "pause" in our lives will permanently change people's values and behaviors. However, given that we're all in this together, we hope that that mentality extends past this lockdown and that charitable giving and community service thrive in a post COVID-19 world.
Are you seeing people turn to radio, TV or the internet for their news?  Statistics for that?  Additionally, and more specifically, without sporting events, where and to what media are the sports fans turning?
For sure, people are going through "sports withdrawal" and they want to find sports content wherever it is.  Media outlets are finding ways to connect even when there aren't live games, making themselves the relevant source for sports news even during a pandemic.  Some ways sports content is being re-invented is generating new content based on old content (top 10 lists, lookbacks etc.), thinking of new angles and approaches to their platform (virtual NFL draft) and moving up new content releases ('Last Dance' documentary).
Based on the numbers and your "best guess", which industries do you think will return to productivity and profitability the fastest? Where are the most employment opportunities going to be?
The industries that didn't go dark (essential businesses) will return to productivity most quickly.  Those who continued to engage with their customers and provide services, even in limited capacities by rethinking their business models, will also come back more quickly.
There will be pent up demand for barbers, salons, in-person dining at restaurants, elective medical procedures, etc.  How quickly they come back will depend on the loosening of social distancing restrictions and new procedures that will be in place.
How is the mattress/pillow/bedding market influenced?
While we don't have any insights specific to the mattress / pillow / bedding marketing, the home improvement is a category where about 1 in 10 said they will use all or part of their stimulus check.  After spending weeks focused staying inside, this category could see an uptick.  As people live in their homes, they are discovering what they like and dislike about their interiors and exteriors.  When services (and finances) for these upgrades become available, we imagine an uptick in these business categories as well.
Consumer behavior towards spending. Whether People will go for Premium products.  Health and Hygiene in terms of Safety and Cleanliness is going to be priority of people?
Right now, it's a question of supply and demand.  People will compromise brand for availability.  There will continue to be a demand for cleaning/sanitizing products and all other products that may have been in limited supply since the onset of the quarantine.
Consumers will expect transparency of a company's cleaning and sanitizing practices.  If you're a salon for an example, you'll want to post in your business and on your website and on social media what you're doing to keep your clients safe and healthy.
Given your research that consumers are now more willing to go outside their local market for professional services, how to you suggest a lawyer, accountant, etc. market that to get ahead of the curve?
Professional services like lawyers and accountants should communicate with current and potential customers about ways the business can effectively conduct business virtually (i.e., updated hours of operation, highlights of how work is conducted virtually, etc.) This could include social media posts, updating the landing page of the website, and updating other communication/advertising to feature these updates. Boost your SEO and PPC efforts in search. If you can work with anyone in the state, for every customer locally who might look elsewhere, there could be 5 consumers in other regions who could be a new customer.
To what extent do you think your survey responses will change when COVID scare subsides? 
Assumptions being made by nearly all industries and governments across the U.S. show signs of a new normal. There will be some lasting effects on consumer habits such as increased use of digital services, working from home, etc. We expect to see these results gradually change as more and more businesses adopt these behaviors.
Much talk about integrating with customers, can we talk about importance of integrating with team members who have never worked from home and have suddenly been thrown into remote world? Checking in every morning too much? Every other day? 
This survey focused on consumer behavior and though our survey didn't examine this, there are lots of resources available that do talk about the new challenge of working remotely.
Employee satisfaction is an important piece of the puzzle for all employers to get a hold of. There are several best practices, but it ultimately comes down to what employees expect from leaders/managers and ways to make adjusting to working from home easier. The best way to get a better understanding of this is to conduct an employee survey. With so much concern and so many changes recently, checking in now is a great time.
Which local consumer category will have the most long-lasting impact from COVID-19?
Any organization that gathers large crowds of people in-person will see the most long-lasting effect until there is a vaccine or treatment that puts consumers at ease. Once restrictions are lifted, we will likely see a portion of the community revert to past habits quickly. It somewhat depends on how you define impact as well, both large and small. Even the retail space will have lasting impacts with more attention paid to cleaning, sanitizing stations, partitions, etc. Those could all stick around.
Do you think your results from these 3 states would mimic Midwest, south, etc. if same questions posed to them?
There would certainly be some nuances – especially as certain states begin to re-open. Even between MA, NY, and PA some differences popped. However, many of main trends we saw in the data should be universal (more digital media usage, more working from home, high ranking shopping categories, etc.).
Did you note any differences between urban / suburban / rural?
This is the last question we touched on live. We did not inquire about this, but each area was Census representative. So theoretically, if 30% of the NY DMAs is considered urban, about 30% of our sample should be urban as well to match the population.
Any insights within Higher Education as it relates to the student journey? Specifically, did any of your research indicate that 1. students might change their enrollment plans 2. choose to enroll closer to home?
The research did not show signs that students were planning to change their enrollment plans or choose to enroll closer to home. This is likely a decision that will be based on adjustments made to restrictions in the coming weeks/months. The research did show an increased interest in courses and continuing education. This will likely have a large impact on adult learners, particularly those rethinking careers. Also, in alignment with increased digital media usage, online courses have become more of a norm through all of this and will likely continue to be a strongly considered option for those looking to pursue higher education opportunities in the future.
If you're interested in learning more about the study, please provide your information below to access the full presentation and audio recording.  We hope that this information gives you insights, provides some peace of mind and helps you look toward a bright future that is hopefully right around the corner.
Additionally, if you are in need of marketing services to help you stay relevant now, well helping to prepare for the re-opening to come, please reach out to info@advancemediany.com.  One of our marketing experts will work with you to develop custom strategies to help you kickstart your business.