Content marketing is one of the hottest marketing trends
It's simply a way to talk to your customers without actually selling to them. Instead, you give them valuable, relevant information – you educate them – about issues or benefits about your product or services, with a focus on helping them to make informed decisions.
Of course, as people seek information about your good or services, they may land on your company through search engines like Bing and Google, social media, or industry or professional websites. And, the more pertinent and useful content you post on your site, the higher your Google rank may be, so more people can find your business.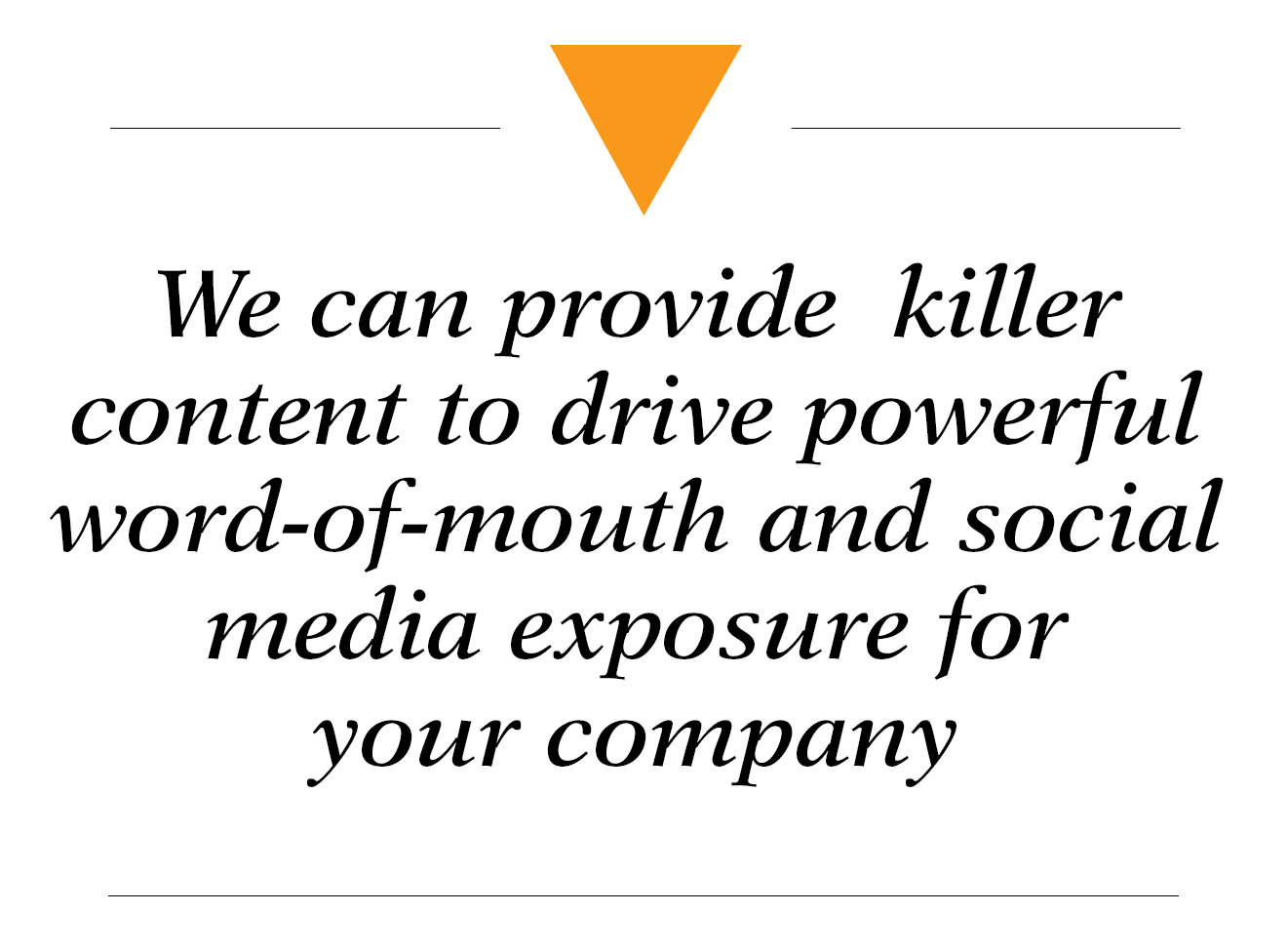 Looking for a content marketing company? Advance Media New York can develop an effective strategy whether you're in Albany, Syracuse, Rochester, Buffalo or anywhere else in Upstate NY. We can put together a mix of content relevant to your customers – blogs, eNewsletters, infographics, stories, white papers and more.
No content stories to post? No problem. We can not only develop a content marketing strategy for you, but we can also provide some killer content to drive powerful word-of-mouth and social media exposure for your company.
Sponsored Content
We promote sponsor content via native advertising, which means the experience for consumers is seamless. Our headlines are marked as sponsor content and it shows up in the publishing river right next to our award winning journalists' stories on syracuse.com and NYup.com.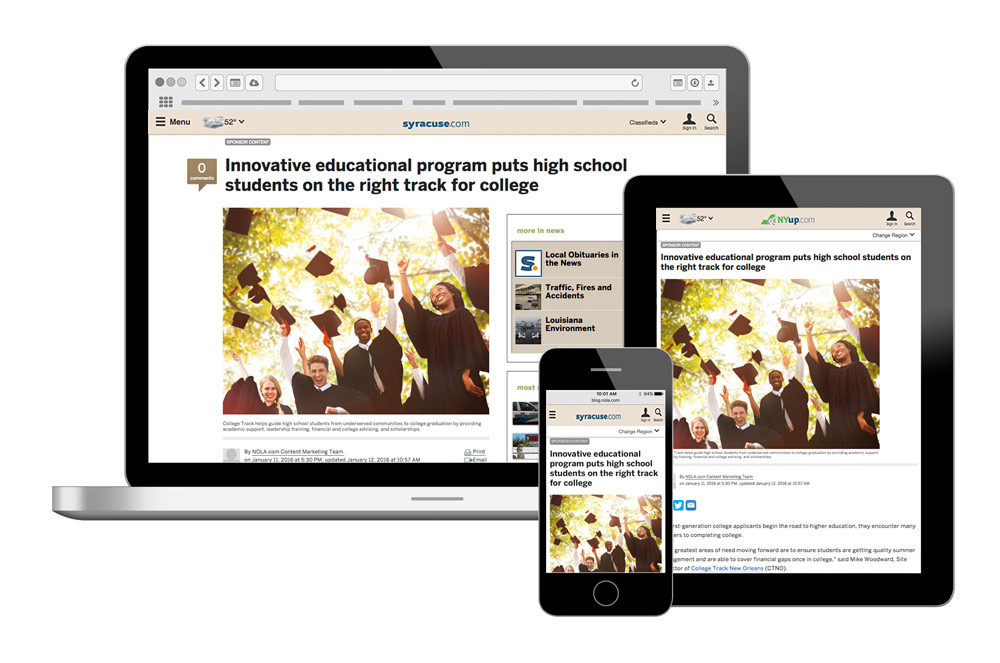 A local Syracuse area medical practice wanted to help educate and inform local women, while positioning themselves as a trusted, local medical authority in the field. Utilizing sponsored content articles on Syracuse.com, they informed potential patients about the medical procedures they specialize in while becoming the voice of authority for these procedures in the Central New York region. The most successful article in the collection was read over 1,950 times, with users spending over 74 hours of engagement time collectively reading the information.