Online Display Advertising
Build your brand's awareness with online display advertising
Advance Media New York's targeted display advertising approach starts with data.  All of our custom audience segments integrate a combination of first and third party data sources, taking into consideration the full breadth of a user's online and offline behavioral patterns.
Our banner advertising advantage
Where some targeted banner advertising providers build audiences using 2-3 data points from 2-3 data providers, Advance Media New York's custom audience targeting segments are built with a more comprehensive data foundation, utilizing far more data points from a multitude of online and offline data providers, including user behaviors collected directly from our own site.
Custom online targeting solutions
Custom online targeting solutions result in delivering the right message, at the right time, to the right audience – on whatever device, screen or publication your audiences are using at the moments that matter most, available through a CPM advertising model.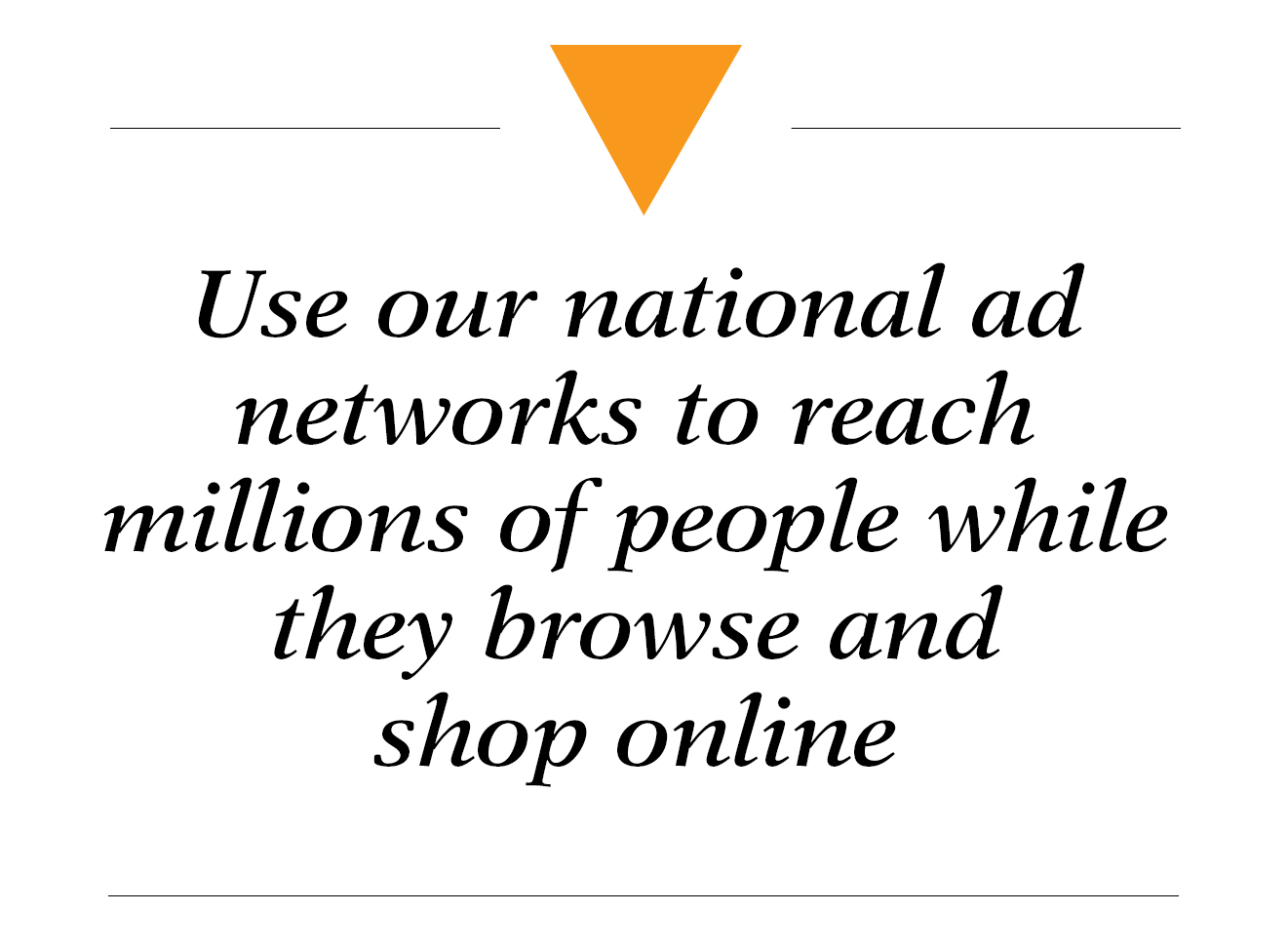 Audience Targeting
Audience targeting has no geographic boundaries — whether you're looking to reach shoe shoppers in Buffalo, insurance researchers in Rochester, travel intenders in Syracuse or Orange Basketball fans in Utica, we've got you covered. Across New York State, nationwide or even internationally, your brand can be experienced by consumers with a higher propensity to be interested in your products or services.
A tourism company wanted to tap into the Canadian travel market. Utilizing Display targeted to travel intenders in Ottawa, Kingston and Toronto, across 400,000 brand safe network sites, website traffic from Canada increased over 500% year over year.