Search Engine Optimization
Be Found with Search Engine Optimization in New York State
What presence does your business have on the three major search engines – Google, Yahoo! and Bing? Do you appear within the top three organic results? How about on the first page of the organic listings? If potential customers need to look beyond the first page, you might as well be invisible.
It's more important than ever for your business to be found easily in online searches. 92% of all organic search traffic comes from the first page of search results and 33% of search traffic comes from the first organic search listing.
What is SEO and how can it help make your business found?
Search Engine Optimization (SEO) is focused on improving your web ranking in the organic search results when a user searches for keywords related to your business.
SEO helps connect you with hand-raisers specifically looking for the products or services that your business offers. It works behind the scenes to build authority for your brand, make you relevant to consumers and to build trust among potential new customers, seeking the solutions you offer. Over time, a smart SEO management program improves your organic presence across the three major search engines, ultimately leading to increased visibility and website traffic for your brand.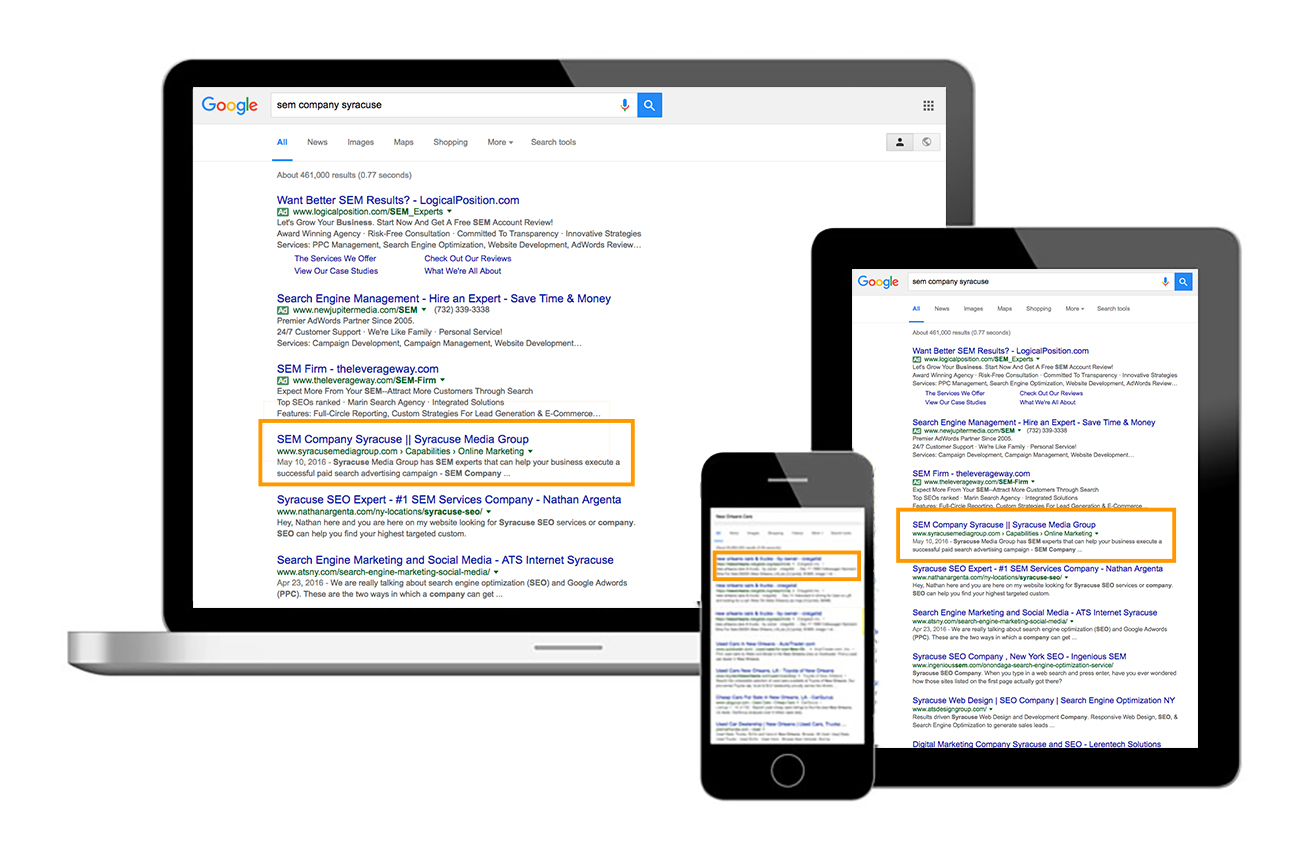 An SEO company with custom services
Other SEO companies may rely on SEO tools and cookie cutter solutions but Advance Media New York's custom SEO services analyze on-page and off-page inspection points for potential areas of opportunity and growth. Tailored monthly deliverables are developed to improve the content, coding, off site presence, design and more for your website – improving your local organic visibility month over month.
Programs can be scaled up to accommodate large regional geographic footprints – like all of New York State. Local SEO can serve Rochester, Syracuse, Albany, Watertown or any other geographic area important to your business.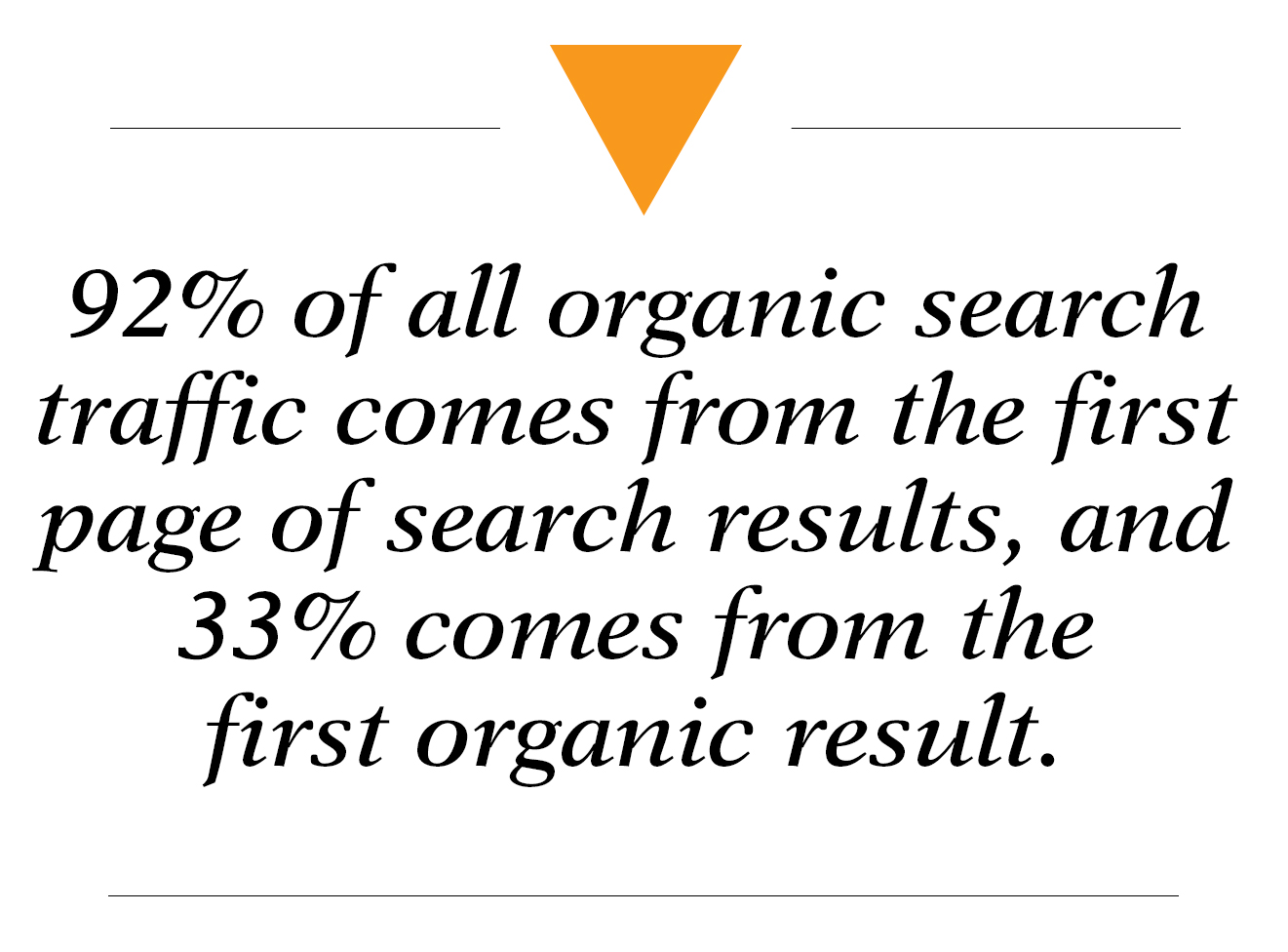 As with all Advance Media New York programs, we provide comprehensive measurable performance reports that capture how your website is ranking on major search engines and against your competition. It's our goal at Advance Media New York, as a true partner, to make you feel comfortable and confident in your SEO investment and to see positive momentum for your business as a result of working with us.
A small, liberal arts college wanted to strengthen their organic search presence. We deployed a tailored search engine optimization program with monthly deliverables designed to achieve this goal. The college now appears on the first page of organic search results, for key search terms, with even more positive progress to come.