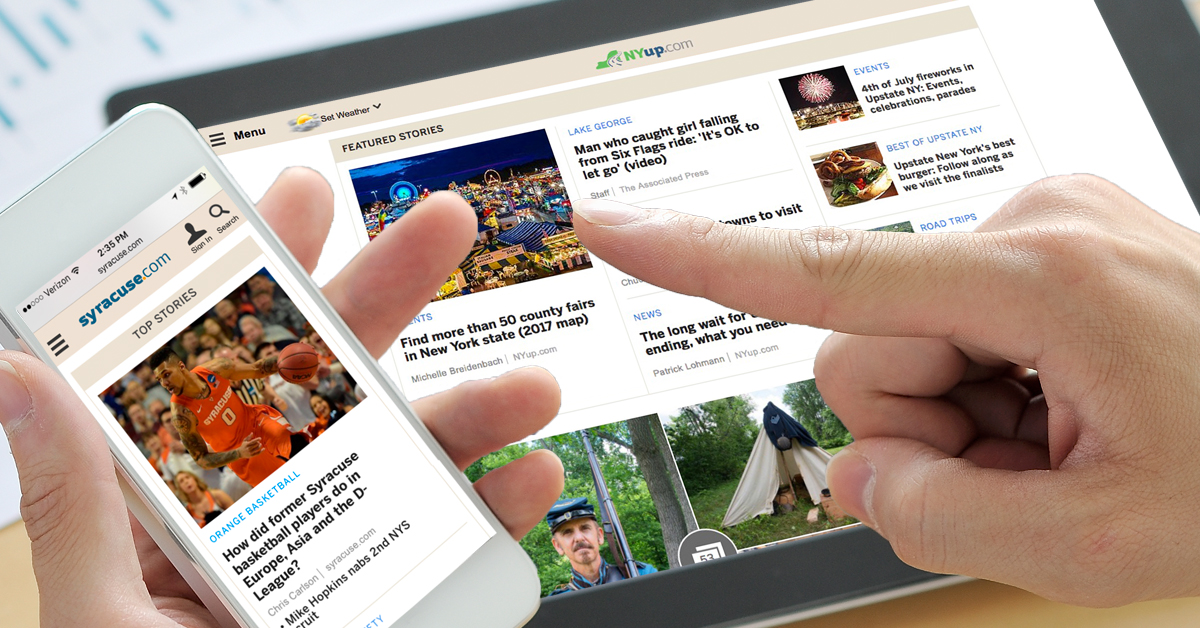 Lindsay Marlenga | Senior Director of Visibility | Advance Media New York
March was a bad month for media. The Guardian discovered that branded videos, promoting their membership campaign, appeared as pre-roll to videos of American white nationalists, a hate preacher banned in the UK and a controversial Islamic preacher. Needless to say, they were not happy about this…  Major brands like Pepsi, Walmart, Dish Network and Starbucks pulled ads from YouTube over fear that their brands would also appear next to racist, extremist and otherwise objectionable content.
Facebook faced and continues to face backlash post election as being the breeding ground so to speak for fake news. Websites posing as legitimate publishers and news organizations released waves of fake news articles without exercising any journalistic integrity or standards. And Facebook did what Facebook does best – it encouraged its users to read and share this information regardless of its validity.  And share they did — making it difficult to determine whether the article you were reading was legit or fake.
If some of the biggest and the best media partners out there were having trouble achieving accountability for their advertisers, no wonder brands are a bit worried about brand safety and brand presence. With issues like these facing some of the largest media providers out there – now more than ever marketers need brand safe environments that offer targeted audiences while ensuring reliable and  effective campaigns
First what do we exactly mean by "Brand Safe"? Brand Safe sites are contextual environments that are aligned with brand values.  In short, no brands are placed on illicit sites within illicit content. Given recent news concerning credibility of Digital sources, it's even more important to advertise on the RIGHT site. 81% of polled marketers agreed that a "brand safe" environment for advertising is a high priority. Brands want to stay away from the risky and are moving more towards the tried, true and dependable environments offered by brand safe sites. And turning to premium content publisher sites is one way to ensure quality placements that are also effective.
What is a premium publisher?
The content produced is held to a high journalistic standard – correct documentation, professional tone, accurate sourcing, etc.
Long standing reputation as a quality publisher of content – trusted member of the community by readers and advertisers alike
User friendly website focused on a positive user experience – limited, relevant and non-invasive advertising. Does not impede the reading or viewing experience
Above all else, premium publishers provide a brand safe environment for their advertisers – brands are comfortable and confident that their brands will be adjacent to relevant, trustworthy and above all safe content that align with their brand ideals and image
And the careful attention paid to the user experience and ad placement leads to positive view-ability for brands on premium publisher sites. Ads aren't just placed, they are noticed, by readers and content consumers
What is the benefit of premium publishers for advertisers?
Provide a brand safe, trusted environment for their brand to appear
You don't have to worry about aligning their brand with questionable content
Appearing within premium local content also provides our local businesses with a positive "brand halo" coined by a recent ComScore study regarding premium publishers. A brand halo means that the values and ideals reflected in written or video content "halo" back or project onto the brands that are aligned with them.
In the case of syracuse.com, the brands that choose to run on syracuse.com are doing more than running an impression to a target audience. Instead, they are aligning their brand with a trusted news source and in return are being seen as a trustworthy, reliable, authoritative local brand. This brand halo doesn't just give consumers the warm and fuzzies. But rather has the ability to bolster ad performance – ads that appear on Premium Publisher sites are 3x  more effective than run on non-premium sites. 3x more effective in driving brand awareness, brand recall and brand favorability
In short, running advertising within premium publisher content provides brands with peace of mind that they won't appear next to questionable content while benefiting from a brand halo posturing their brand as a local, dependable option.
What makes syracuse.com and NYup.com a premium publisher?
We're a mainstay in the community and have been producing high quality news and information since the 1890s
Our writers are award-winning, Tim Knauss won the 2016 Journalist of the Year in New York State which is selected by the state Associated Press Association. And what did he win it for? For producing watchdog journalism articles and other coverage in the public's best interest – no fake news here.
We provide premium local content and it is relevant to our community including high school sports, local weather and breaking news
In times of need, the community instinctively turns to our property for information and a sense of community

Lindsay Marlenga  |  Senior Director of Visibility
Advance Media New York