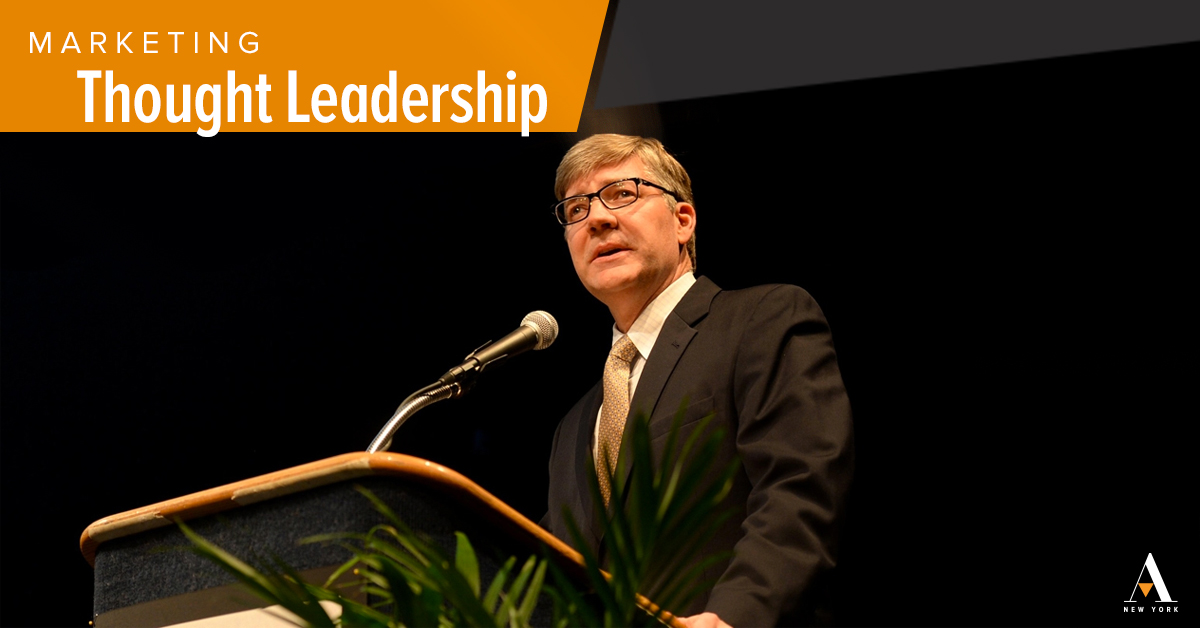 Welcome to the first monthly column on marketing thought-leadership.
In today's busy, data-filled world, it's more important than ever to think strategically. Media fragmentation and the proliferation of digital platforms have upended traditional ways of thinking. We'll use this space monthly to address marketers, business owners big and small, CEOs, CMOs, and anyone interested in staying informed and inspired.
I believe every company should think like a media company.
That is not to say that every company needs to be in the news business (that business is a little crowded and not for the light-hearted these days). Rather, successful enterprises — whether for profit or not-for-profit — have to become elite storytellers and, just like a media company, tell that story to the right audience at the right time.
I have worked with hundreds of businesses in my career. Every successful business has at least one great story to tell and tells it well. Great stories connect emotionally to an audience. It is those stories that current and new customers need to read, hear and view to build awareness and loyalty. This continues to be the art of marketing (and was the basis for the terrific TV series "Mad Men.")  Of course, today's digital media marketplace is infinitely more complex than the Mad Men days of the Sixties.
The competition today for attention is fierce. Some researchers claim that consumers are bombarded with 5,000 messages per day. While that seems overstated to me, it is undeniable that today's consumer lives in a state of continuous partial attention. People don't go online anymore, they live online. Therefore, your story must work across multiple media and devices and even time and space. The story should connect with the right people, at the right time, on the right device, with the right message. No matter the platform, the better the story or message, the better the chance of capturing attention.
These are challenges that media companies tackle every day. For example, our company has had to learn how to build large audiences through successful websites, mobile and social platforms (like Facebook, Twitter and Instagram) and all the while publish a hugely popular newspaper. Media companies know how to tell complex stories. They work hard to build trust with their audience. They know who their audience is, what the audience wants, when they want it and how to encourage them to share it with their friends. Every connection with content is an opportunity to learn more about the people who choose to consume it.
For a company to act like a media company, it means giving your customers and potential customers content that is useful, that focuses on solutions, that resonates and fits your brand. It means using data to understand your customer better: solve their problems, spark their interest, and move them to tell your story to others. It means publishing relevant content everywhere: on your website, on other websites (content marketing), and on all meaningful social channels on a regular, consistent basis. And it means measuring what works and doing it again.
For some companies this is a shift in resources, behavior, leadership or new partnerships. With the right people and the right partners, every company can think and act like a media company. Including yours.
Think like a media company
Elite storytellers have the most success reaching the right audience at the right time.
Give your customers content that is useful and focused on solutions.
Use data to better understand your customers.
Publish relevant content everywhere on a regular, consistent basis.
Measure what works and do it again.

Tim Kennedy | President
Advance Media New York/MassLive Media