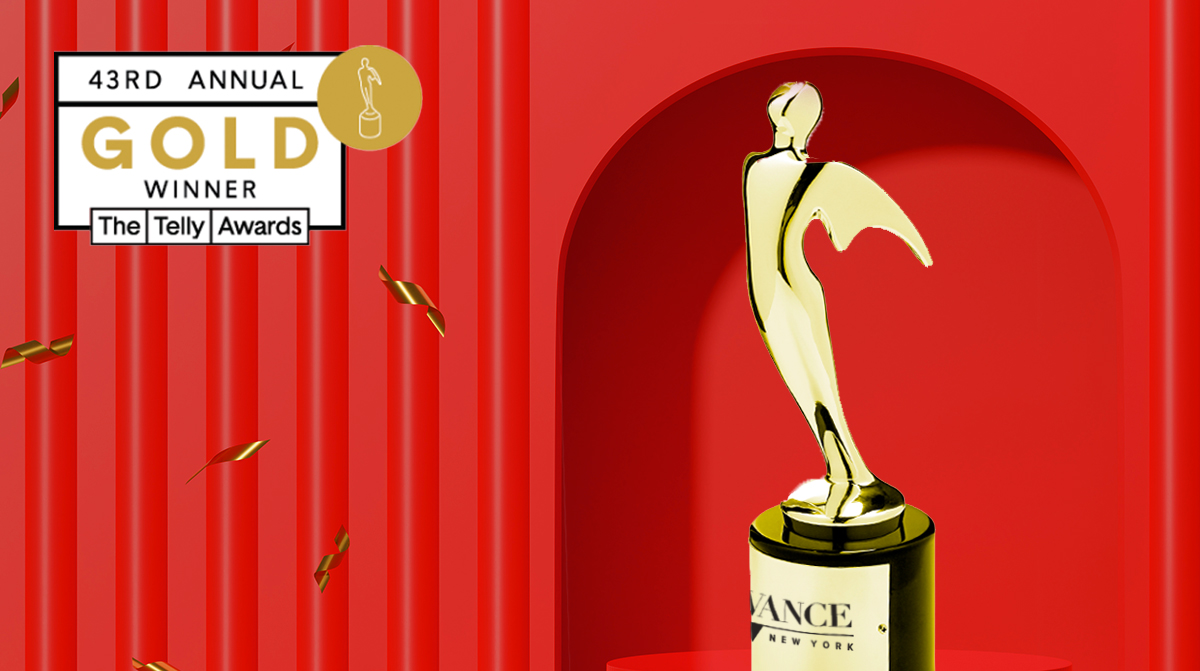 Gold Winner in the 43rd Annual Telly Awards International Competition
Out of 12,000+ entries from all 50 states and 5 continents, the Creative Services team here at Advance Media New York has been selected for a Gold Telly Award (see work below). In perspective, only about 3% of all entries worldwide earn this prestigious gold honor. The award was for a long-form, storytelling video created for a local business in Syracuse, NY – Roma Tile & Marble. Our creative team had a vision of telling their story in a way they had never done before. Roma Tile & Marble wanted to showcase their craftsmen cutting and polishing countertops in their manufacturing space.  This personal touch is something customers don't get from a larger national store. Within this one video Roma Tile & Marble also wanted to showcase their two-story showroom and speak to the history of their business. The goal was tie together all of these story elements in a powerful and emotional way – which is exactly what our creative team accomplished.
The Telly Awards is the premier award honoring video and television across all screens. Established in 1979. Entrants are judged by The Telly Awards Judging Council—an industry body of over 200 leading experts including advertising agencies, production companies, and major television networks, reflective of the multiscreen industry. Some other companies who've won a Telly Award include: American Documentary Inc., American Red Cross, The Artery, Adult Swim, Autodesk, Bloomberg, BBC Global, BET, Best Buy, Christies, Condé Nast, Complex Networks, DC Entertainment, Discovery Communications, Disney, Electronic Arts, ESPN, FORTUNE, GLAAD, HBO, Hearst, Jennifer Garner, Microsoft, MLB, NBC, Nickelodeon, Netflix, Partizan, PBS Digital Studios, PlayStation Studios, Sesame Workshop, Sony Music Entertainment, Smithsonian National Museum of African American History and Culture,Square,The Guardian,Time Warner, Under Armour, Universal, Univision, ViacomCBS.
Visit tellyawards.com to see the full list of this year's winners!
43rd Annual Gold Award Winner
Branded Content – Promotional Video
Client: Roma Tile & Marble
The Team: Kayleigh Tarbet, Matt Sourwine and Debbie Feeley