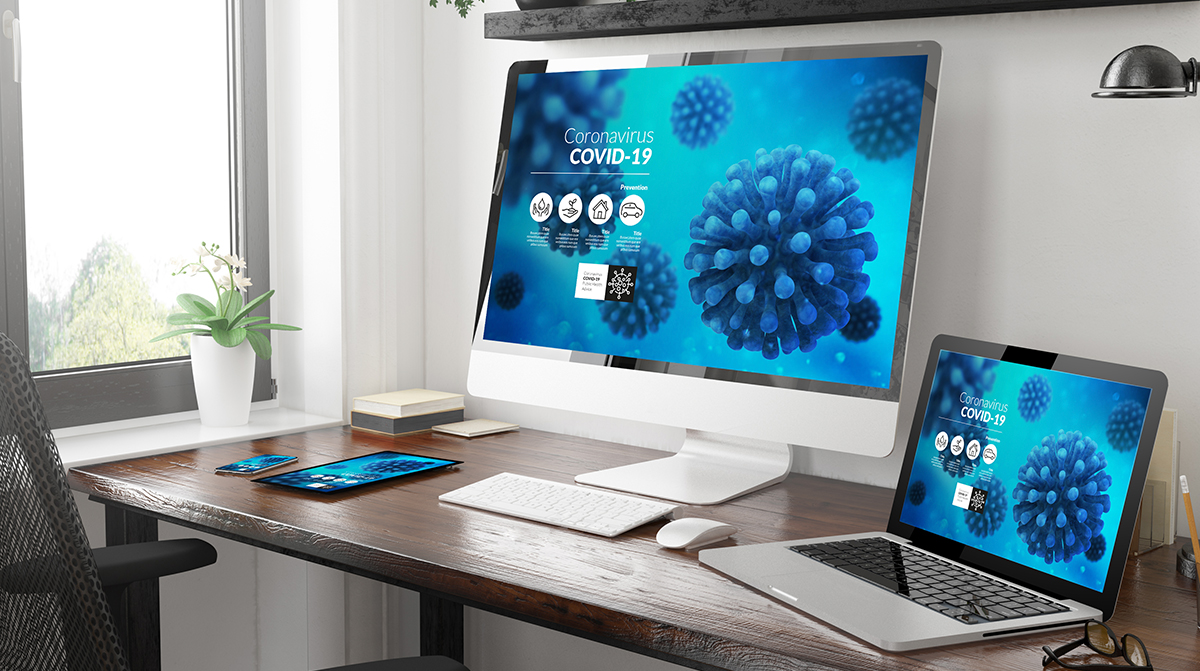 Website Updates You Can Make Now
The hard truth is the things you did two, three or four weeks ago are likely no longer accurate or meaningful in this new normal.  Your customers have a new mindset and new needs as they navigate a world plagued by the Coronavirus (COVID-19) pandemic.
As a local business owner, its up to you to provide the critical information and content that is important to your customers today.  It's your role to adjust to your customers new normal and to help them make the non-routine somewhat routine – at least for now.
Websites are the most important channel to communicate information to you customers.  It was true pre COVID-19 and remains true now.  The good news is that updating your website is one of the easiest and most cost-effective updates you can make now to keep your customers informed and engaged during the COVID-19 shutdown.  It can also be easily altered to get back to business when business as usual resumes.
So where should you start in including COVID-19 messaging on your website?
Websites are directly addressing the COVID-19 situation and the impact on their business in a variety of ways.  These website updates are designed to address the COVID-19 situation head on and to specifically communicate how this occurrence has altered their business model.
Pop Up Window
When a user visits the homepage of select sites, a pop up appears, very clearly outlining the company's response to COVID-19 shutdowns and how their business model / hours / etc. may have changed as a result.
Here is an example of a live pop up:  https://www.livsmooth.com/
This pop up explains that the Grand Opening of their store in being delayed.  It also encourages visitors to stay in touch with the brand through its website and social channels.  The communication makes lemonade out of lemons by actively engaging site visitors and encouraging the continuation of this communication in the social space.  Ideally, these users will continue to engage with the brand, making them prime customers when re-opening happens.
Colored Call Out Bar
The more common presentation of COVID-19 data on a website is the special colored call out bar at the top of the homepage, directing users to a page dedicated to COVID-19 content.
Here is an example of a COVID-19 call out bar: https://www.mackinacisland.org/
COVID-19 Specific Content & Updates
While very little information is provided in the call out bar, the link takes you to a very detailed page of content which acts as a live FAQ page for all business information related to COVID-19.  The key information points that site visitors find most helpful are as follows:
General Messaging – communicates top level details such as statewide "stay at home" order updates and timing, whether the business is deemed essential under state mandate and any other requirements related to COVID-19 (i.e. masks need to be worn on premises).
Changes in Service – space to communicate any changes in hours of operation or days or service.  Also gives the real estate to outline other changes in service like delivery, contactless pick up or other alterations made to your business to comply with social distancing measures.
How to Help – if you're doing something charitable like asking for donations to support COVID-19 relief efforts or first responders, use this space to ask for donations and support from the community.  Extending a hand in this time of need goes a long way to engraining your brand into the community you serve.
FAQ Content – answer the most important COVID-19 questions, related to your business.  Information like – what events have been postponsed or cancelled?  What is your store's cleaning protocol?  What is your store's visitation protocol (visitors allowed at a time, are face masks required, etc).  What reimbursements are you offering?
Basic Content Information Updates – Note the latest date that this information was updated along with any valuable county, state or federal resources important to your business.
Making these small changes to your website makes customers feel like you're looking out for them and that you have a vested interest in making their lives easier during this challenging time.
This goodwill will transform into loyalty – choosing local businesses that stayed engaged during this time – over those who went dark.  History has shown that if you don't continue to engage with customers during a time like this they'll be slower to come back.
Keep being a part of the conversation.  Keep offering help.  Keep being there for each other.  We'll get back in business soon.