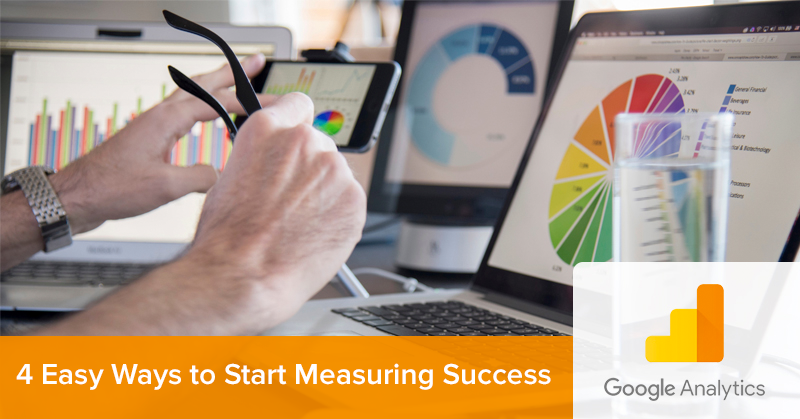 You've set up Google Analytics, you've started making your notations,  now what should you look at?  Well, that really depends on what your goals are.  Where do you want people to go, what on your site do you want them to engage with.  Do you want them to call or fill out a form?  Goals are going to be different for every business, but there are a few things you can look at to measure if your marketing efforts are reaching the right people and your message is resonating with them.  This is the first step to meeting your goals and seeing success.
Go to Reports and Click:
1 –Audience – Geo – Location: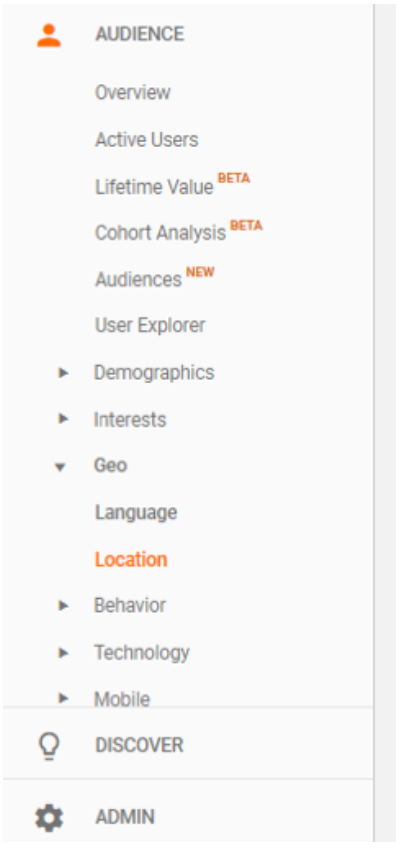 From here you can choose if you want to look at the breakout by country, state or city.  If your clients are local, you may just want to look at city.   During the promotion, in what geo areas did you see the most increase in traffic?  The answer could help you understand where the most interest is coming from.  Were there quite a few new users?  Look at this year over year or month over month to compare.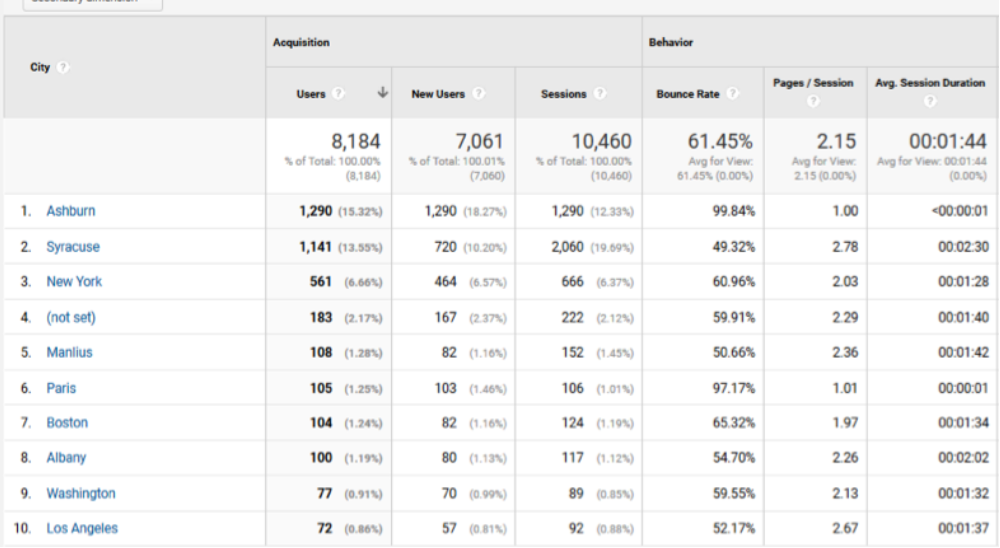 2 – Audience – Mobile – Overview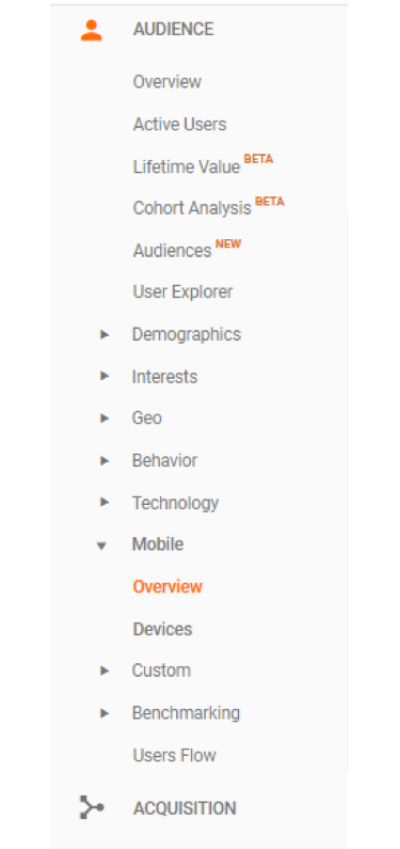 As more people are now accessing the Internet by mobile vs desktop, hopefully you have a responsive website – one that conforms to the screen size of the user.  This will give you a quick breakdown on if your users are coming to you via desktop/laptop, mobile or tablet.  If you find there is significantly less time is spent via mobile, you may want to do a check to see if your site is easy to use via a mobile device.  This is important because if it is hard to read or navigate, you risk losing the potential customer to your competition.

3 – Acquisition – All Traffic – Channels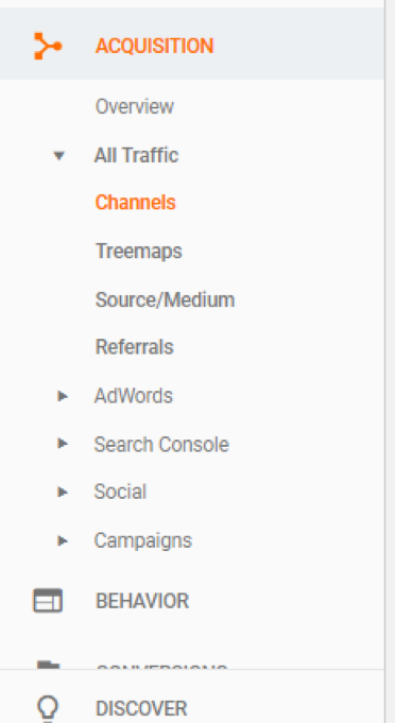 How did people get to you?  If you did an online display program, you will see a good amount of people coming from display.  It should also have a positive impact on people recalling seeing your message, but they didn't click so they came to you via an organic search result or maybe typed in your url direct.  Was it a hard mailer? You should see increases in url direct traffic as well as organic search results and or Pay-Per-Click.  Do a comparison year over year and month over month.  Are you seeing appropriate increases?  If not, if you've been notating your timeline you will be able to research if there was something that could have impacted the numbers. Once you've ruled out external factors, you can determine if your promotion had the impact you were expecting.  Hint: Click into Referral and it will break out what sites sent you users.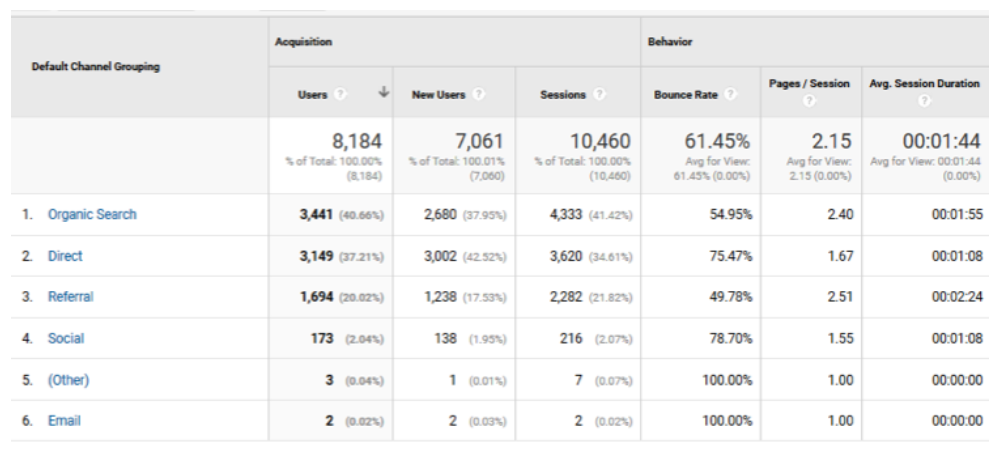 4 – Behavior – Site Content – All pages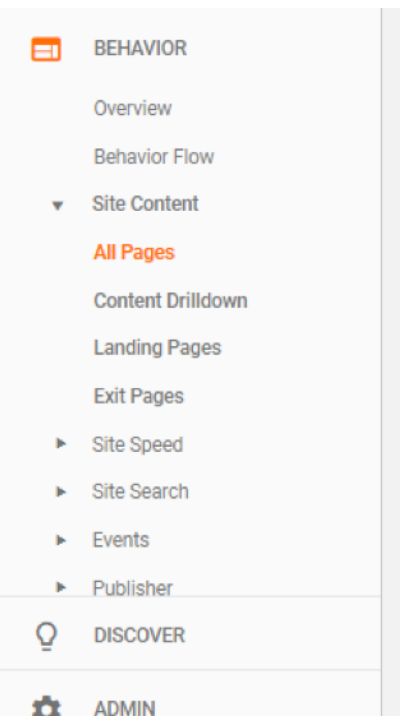 This will provide you with a breakout of pages on your site and show you similar data as the others such as users, new users, time on page, etc.  If you promoted a specific product or service, you should see increases to the page that showcases this product/service.  If people are getting to your home page, but not to the page that makes the most sense, check your site to be sure it is easy for people to see how to get to the appropriate information.
There are many things you can learn using a few easy clicks through your Google Analytics.  These I would say are four that can give you a high-level overview and a few good comparisons that will help you understand if your promotion was successful.
Enjoy!