Newspaper ads that reach and influence your best customers
The Post-Standard is published and delivered to homes and stores every Tuesday, Thursday and Sunday. Advertisers can choose from the options below to build a program that's best for their business.
Display ads for reach and frequency Request your ad appear in a full-run section such

as Main News, Sports, CNY, Weekend, or Classified – and your ad will reach Onondaga, Madison, Oswego and Cayuga counties. Or target Onondaga County only with an ad in Thursday's Neighbors section.

Special sections and special programs to focus your message. Themed sections, front-page strip ads, post-its and other unique positions and programs put ads that work — to work for your business.
Pre-prints to target one zip code, several or the entire market. 

Newspaper inserts can be an affordable, and effective alternative to direct mail. Provide your own material or let us print it for you. Product sampling is also available. Add Spree for full market coverage. (Spree is delivered to households that don't receive Sunday home delivery. Adding Spree to your buy will increase the reach of your insert.)
Companies looking to reach the Syracuse DMA and Central New York region can count on The Post-Standard for maximum reach and return.
Magazines that connect and engage unique audiences
The Good Life, Central New York Magazine is an upscale lifestyle magazine that connects advertisers and affluent Central New Yorkers with engaging content and evocative ads that focus on people, food, fashion, culture and home. Your sales message will appear in a publication that's delivered to 18,000 households with incomes over $150,000 in Onondaga County plus Cazenovia in Madison County. A limited number of additional copies are also available at select retail locations, and a digital replica of the magazine is available as well on our membership website.
Published every two months
Jan/Feb Issue

Mar/Apr Issue

May/Jun Issue

Jul/Aug Issue

Sep/Oct Issue

Nov/Dec Issue
Syracuse Visitors Guide reaches tourists and business travelers. Published in partnership with the Syracuse Convention & Visitors Bureau, 60,000 copies of this magazine are produced twice yearly and distributed:
In-room at 190 hotels, motels and inns across Central New York

Information centers and tourism offices

Travel agencies and tour operators

Convention delegates and visitor inquiries

Relocation kits from companies and realtors
It's also online at Syracuse.com which is CNY's most popular local news and information site, and VisitSyracuse.org which is the official site of the Syracuse Convention & Visitors Bureau.
Inside Seneca magazine is the in-hotel room magazine for Seneca Resorts & Casinos. Developed to drive tourism and grow local businesses, this glossy magazine showcases the beauty and character of the Buffalo, Niagara, Allegany region, captures the unique culture of the Seneca Nation, highlights activities at the Seneca hotels and casinos, and features businesses and attractions unique to Western New York. Published quarterly in partnership with the Seneca Nation, 4,000 copies are distributed:
In-room at the Seneca Allegany and Seneca Niagara Hotels and Casinos

At the Seneca Buffalo Creek, Buffalo and Niagara Tourism Centers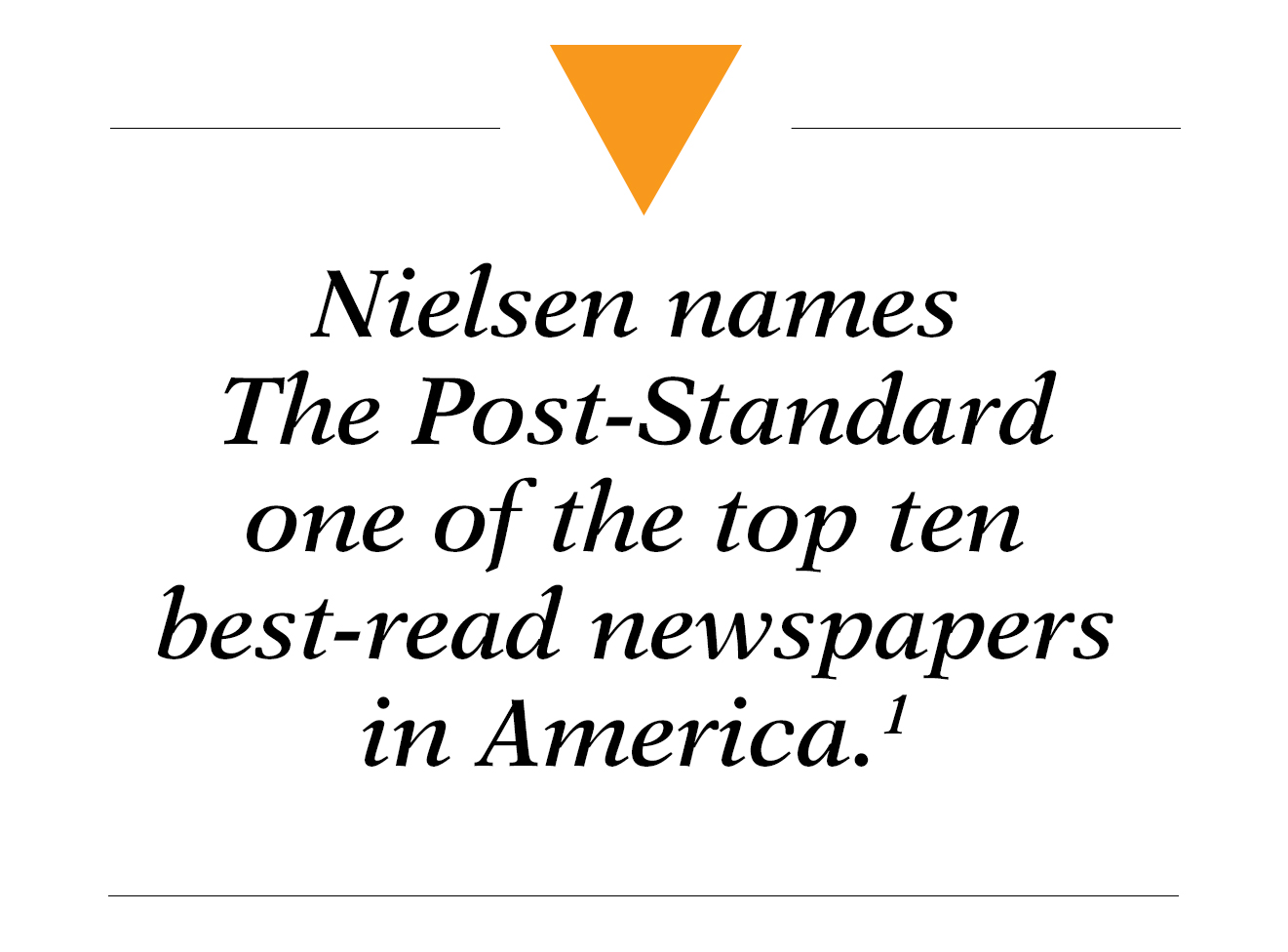 Newspaper and magazine digital file requirements and ad sizes are available under Ad Specs.
Customers Keep Coming Back – "The best way to reach Central New York residents of all ages is by offering good values and advertising in The Post-Standard. We run coupon ads year-round and front-page, post-it notes on the holidays. Customers come in once for the ad and keep coming back because they see the value and service we provide."
Ralph Monforte – Owner, Cazenovia Jewelry