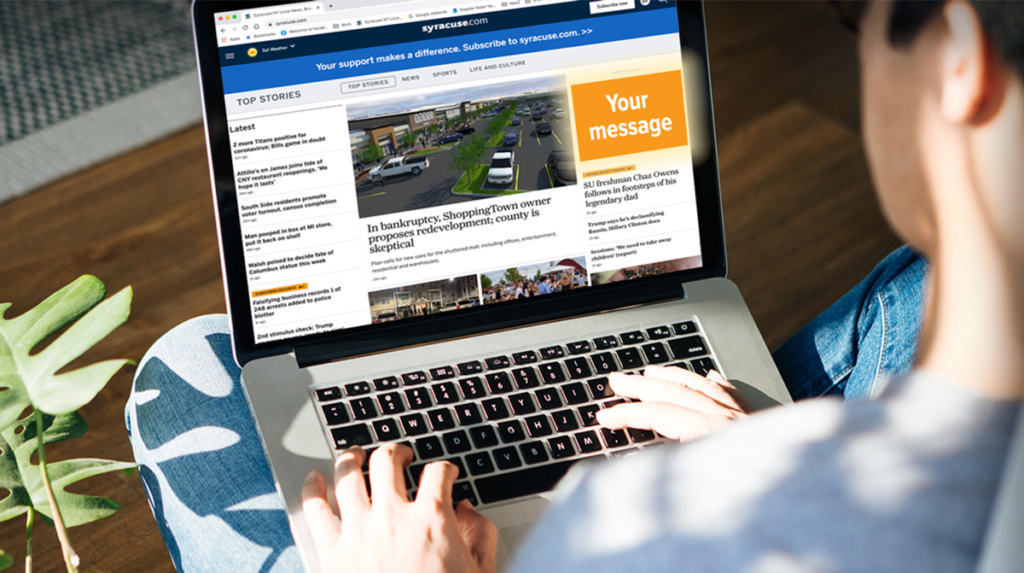 84% of consumers say their trust of local advertisers on local news sites is neutral or increases – despite the type of local news the ad appears within.
A recent IAB study found that local news websites provides a brand safe environment for local brands – increasing brand trust and consumer engagement – while also positioning the advertiser as a reliable local business. More than a third of consumers say their trust in brands grows when companies advertise alongside news content, according to an Interactive Advertising Bureau / Magid Survey completed in September 2020. "Never has trusted news been more important in our society," commented IAB CEO David Cohen. "While historically some brands have avoided news due to negative association concerns, the study found that those concerns were unfounded. News outlets provide a powerful platform to connect with consumers. Put simply, news saves lives and news builds brands."
The survey found that three in four consumers regularly followed national/international news weekly from an average of four news sources. Seven in ten consumers indicated that they trust their news sources. 47% of consumers report that advertising in News increases positive perception of brand attributes.
Syracuse.com is ranked as the number one news and information source in Central New York and The Post-Standard reaches more residents than any other publication in Central New York according to a Nielsen/Scarborough report. Our award-winning journalists and photographers work every day to share the stories important to our community. When Central New Yorkers need to know they turn to Syracuse.com and The Post-Standard.
Learn more about how your brand can benefit from the news trust halo. Reach out to info@advancemediany.com and one of our marketing experts can work with you to develop custom strategies to help your business.
Source: https://www.iab.com/insights/the-news-trust-halo-how-advertising-in-news-benefits-brands/
Additionally, if you are in need of marketing services to help you stay relevant now, well helping to prepare for the re-opening to come, please reach out to info@advancemediany.com.  One of our marketing experts will work with you to develop custom strategies to help you kickstart your business.