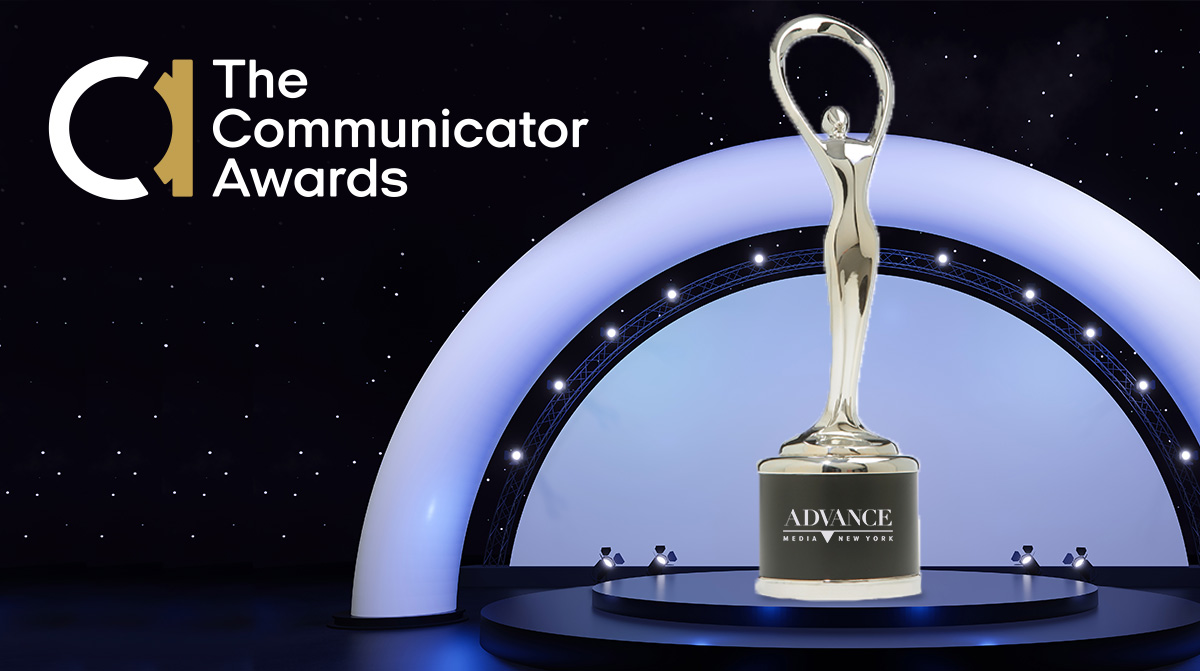 Recipient of an International Award of Distinction for 2022 Communicator Awards
The winners of the 28th Annual Communicator Awards have officially been announced by the Academy of Interactive and Visual Arts. Congratulations to our Creative Services team here at Advance Media New York for winning the prestigious Award of Distinction for a corporate identity/logo redesign project (see work below). The project was done for an industry leading medical technology company that is driving the evolution of infection control engineering in accordance with United States Centers forDisease Control and World Health Organization guidelines. This prestigious recognition comes just a week after the Advance team took home 10 New York State Creative Awards, which included the coveted John J. Evans Award for Advertising Excellence – a statewide honor.
With over 4,000 entries from across the US and around the world, the Communicator Awards is the largest and most competitive international awards program honoring creative excellence for ad agencies, interactive agencies, production firms, in-house creative professionals, graphic designers, design firms and public relations firms. Winners who received the competition's highest honors, include Forbes, The Walt Disney Company Europe & Africa, Mattel, State Farm, Philips, T-Mobile, Yes& Agency, Pepsico, Groove Jones and many more. Visit communicatorawards.com to see the full list of this year's winners.
"Coming in as the new managing director of the AIVA, I was thrilled to be greeted by such a high level of creativity amongst the submissions for the 28th season of The Communicator Awards', said new AIVA managing director Lauren Angeloni. "I want to congratulate all of the honorees for their well-deserved wins. I also would like to extend deep and sincere thanks to our jurors, who have devoted a massive amount of time to give back to their communities in the evaluation of so much amazing and powerful work."
The Communicator Awards are judged and curated by the Academy of Interactive and Visual Arts (AIVA). The AIVA is an assembly of leading professionals from various disciplines of the visual arts dedicated to embracing progress and the evolving nature of traditional and interactive media. Current AIVA membership represents a "Who's Who" of acclaimed media, advertising, and marketing firms including: GE Digital, Spotify, Condè Nast, Disney, Republica, Majestyk, Fast Company, Upstatement, and many others. See aiva.org for more information.
2022 Award of Distinction Winner
Corporate Identity/Logo ­Development
Our Client: AeroMed Technologies
The Team: Matt Sourwine, Bethany Case and Steve Hodgens
AeroMed, Inc., has provided environmental infection control products for healthcare and research settings in more than a dozen countries, from Asia, Africa, and Europe, to North and South America. AeroMed Technologies is an industry leader driving the evolution of infection control engineering in accordance with United States Centers for Disease Control and World Health Organization guidelines.
Headquartered in Utica, New York, with research and development facilities in Amsterdam, New York, AeroMed Technologies serves current clients, and many new ones, who are looking for the confidence and peace of mind that comes with industry-leading COVID prevention products.
They came to our team looking for a corporate identity/logo refresh. They were looking for something more modern but not too far away from what they previously had. They wanted the new logo to still incorporate a medical cross but done in a different way. This new logo to need to provide a feel of legitimacy since they offer medical grade products. Our team put together a logo we were proud of that tied into their existing color palette and developed a logo the client was happy with. It fulfilled everything they were looking for in the logo. It also lended itself to an icon that works perfect for social and many other applications.
Previous Logo: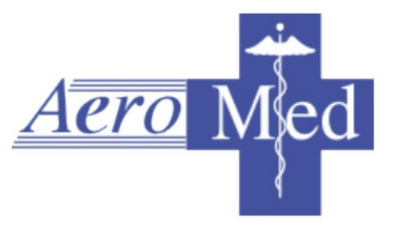 Redesigned Logo: