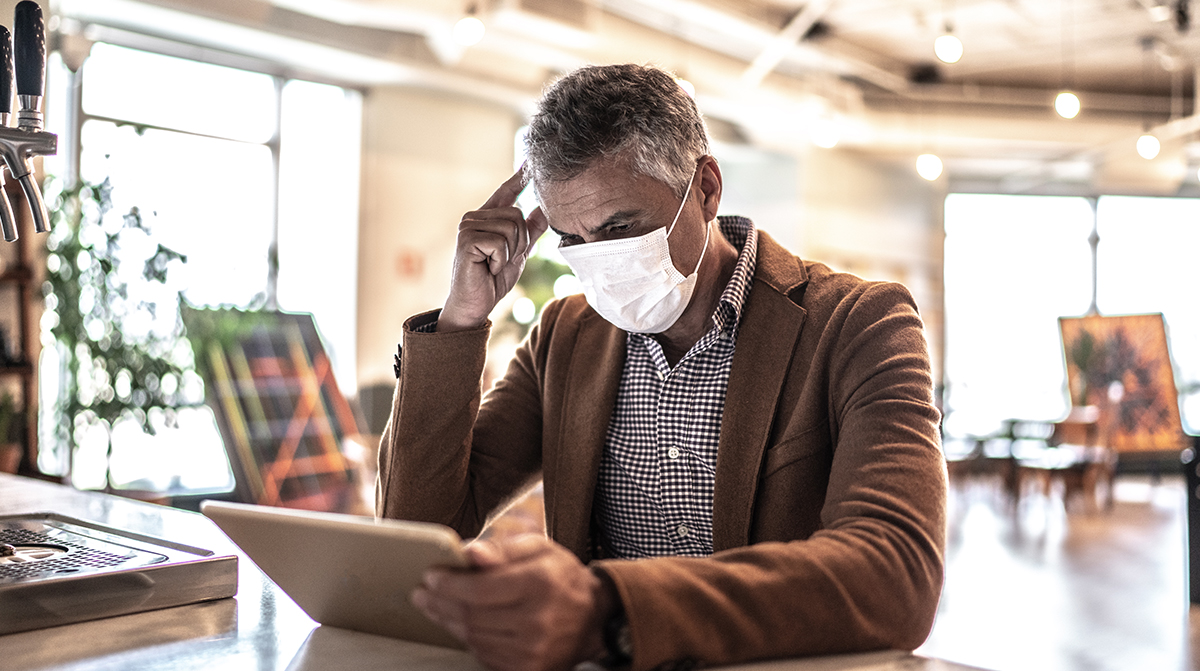 Coronavirus (COVID-19) has changed our lives greatly in the last weeks, from social distancing, to working from home and never ending waves of new information and restrictions. Together we are working to find the most accurate information regarding our health, our community and local businesses. As a local businesses look for opportunity and add new features to their roster (online streaming events, food delivery and more) communication with your customers should remain a critical activity for business owners during this difficult time.
What information do customers need from you?
Hours of operation: Are you still open or temporarily closed?  Have you changed your hours?
What changes in service are you offering (takeout, etc)?  What services are you offering online?
Are there Interruptions to services or product shipments?  Or alternatively – what services and product shipments have experienced no change or disruption?
How can customers alter existing appointments with you?  When should they keep an appointment vs. reschedule?
Are there any event cancellations or reschedules?
Are there any applicable cancellation policies in place
Where to update?
To make the greatest impact, consider updating this information on the following platforms.
Update your Google My Business Profile
Google My Business profiles are one of the main vehicles for informing your customers of any temporary closings, change in hours, or any new additional changes.
Update your Hours: 

 

Update your profile to reflect hour changes or if you're temporarily closed.   Updates will show on your Business Profile on both Google Search and Maps.  Google is also making updates to their platform to make it easier to flag temporary closings in the upcoming days.
Update your Business Description:  Communicate important changes in business operations to consumers who interact with your online profiles.  Are you offering takeout?  Are you holding online classes every day at 2pm?  Or any other important updates as to how your business operations have changed as a result of COVID-19.
Create a Post:  Are you are restaurant or bar closed to the public but still offering take-out & delivery?  Have you been able to pivot your services to accommodate for home-bound customers?  Google Posts show up prominently in the results and a good way to promote changes in business to ensure consumers see updates that are especially important.  Posts can contain one or more photos as well as a title, description, and call to action, and can be set to run for a specified length of time.  Google has posted a new help document that gives step-by-step information on how to do all of the above.
Update Your Facebook Business Page
Update Facebook Business Page to reflect your hours of operation and services.  Be a community resource by posting content related to the current state of the times.  Showcase how your business has adapted as a result.  Encourage customers to support local business during this difficult time.
Facebook is also doing their part to help local businesses effected by COVID-19.  Facebook announced that they are offering $100million  in cash grants and ad credits for up to 30,000 eligible small businesses in over 30 countries to helplessen the impact. Be on the lookout for more updates soon on the application process  Sign up to make sure are up-to-date with the latest.
Notify Your Community on NextDoor
Reach your community by involving your business in local conversations on NextDoor.  Post in relevant conversations and update your page to promote any changes in regular business operations while keeping your business top of mind in your community.  If you don't have a NextDoor page, now's the time to create one.
And finally – update your website
Refreshing your own Website to reflect any updates to your business operations and any of the information discussed above is important.  Your website is one of the first places potential customers will go for any and all information important to your business.
Other places to make sure you are updated? Bing, Seamless, Yelp and other platforms where your business is listed that are key sources of traffic.