An Award-Winning Creative Services Team
Focused on making brands stand out in creative ways
Our team of creative-obsessed designers and brand strategists deliver creative solutions to brands of every shape and size – across Upstate New York State and beyond. Last year alone, they made a creative impact for over 130 clients. We strive to authentically tell a brand's story, tapping into the both the latest technology as well as tried and true tactics. Together, let's build something impactful. They capture footage, shot pictures, produce videos, design billboards, develop branding for companies, created print and digital ads, code emails, build landing pages and continue to learn new things along the way.
Our approach is to make creative that stands out. From there, awards are won.
Winners of 25 prestigious international creative awards
(3) Hermes Creative Awards
(4) MUSE Creative and Design Awards
(1) MarCom Award
(2) dotCOMM Awards
(3) Telly Awards
(3) Communicator Awards
(2) AVA Digital Awards
(2) Davey Awards
(2) Viddy Awards
(2) Vega Digital Awards
(1) INMA Global Media Awards
Winners of 56 New York State Creative Awards (NYSTIA) (NYPA/NYNAME)
Our team took won 1st place in the prestigious and coveted John J. Evans Award for Advertising Excellence – a statewide honor four years in a row and counting.
Where we've made a creative impact within the last year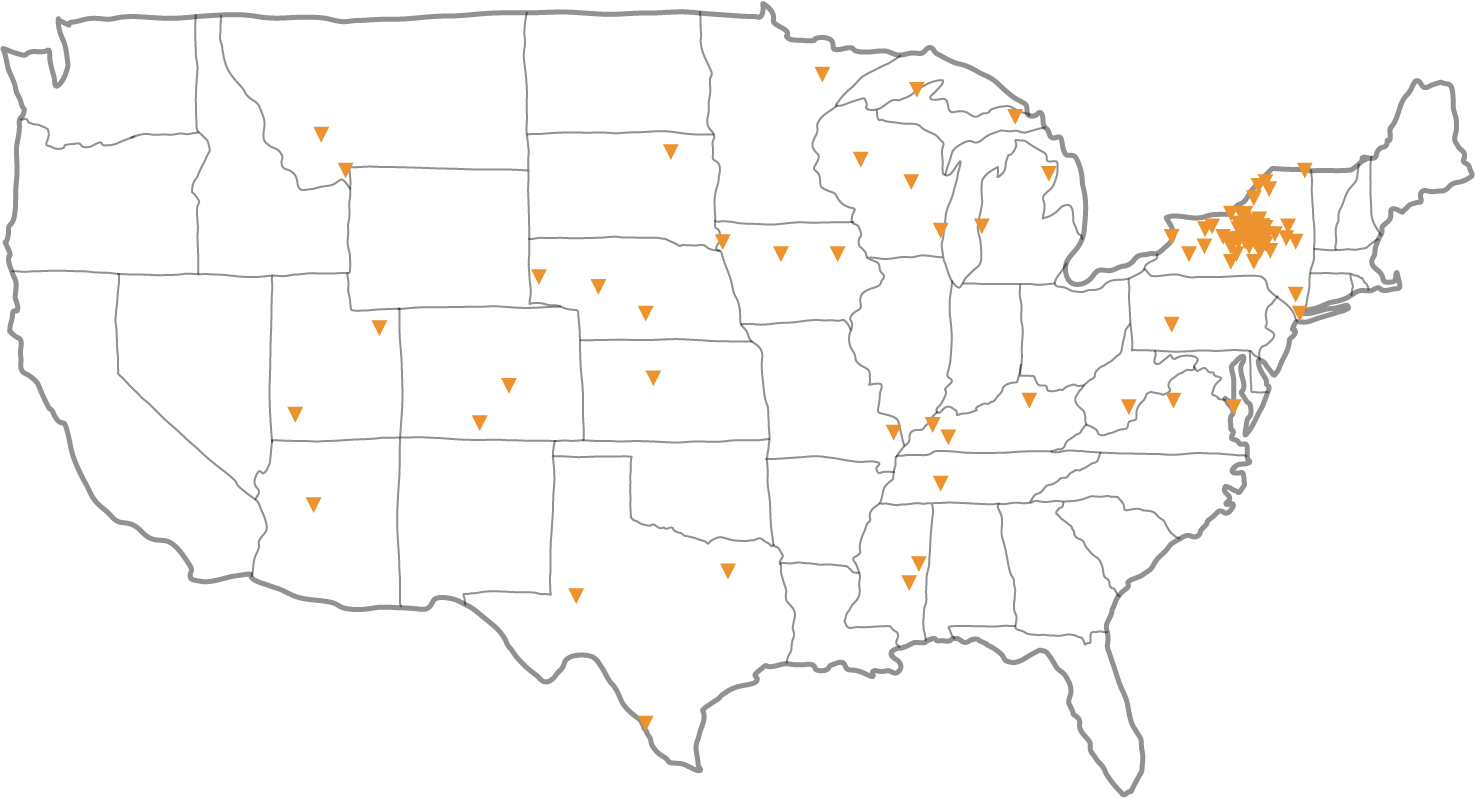 National Recruitment Video Wins Platinum Award in 2023 [...]