INTRO
PeopleSystems has saved its clientele millions of dollars with their custom-designed unemployment solutions. They wanted to promote their unemployment cost control services, so we worked with them to develop a new campaign and marketing strategy. The new campaign focused on the major benefits of saving up to 25% on unemployment costs.
SERVICES
Campaign Development
Digital Ads
Email Marketing
Landing Page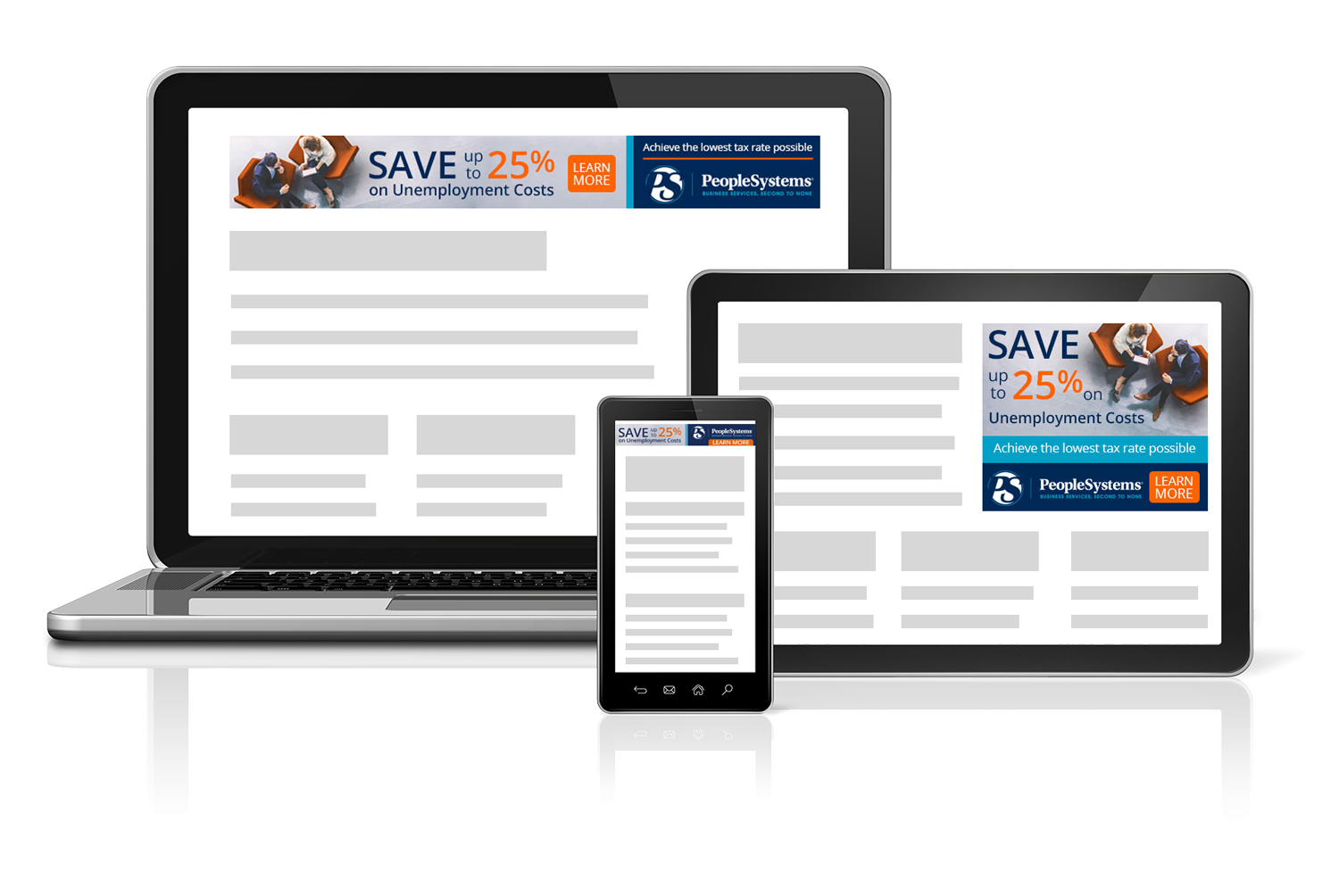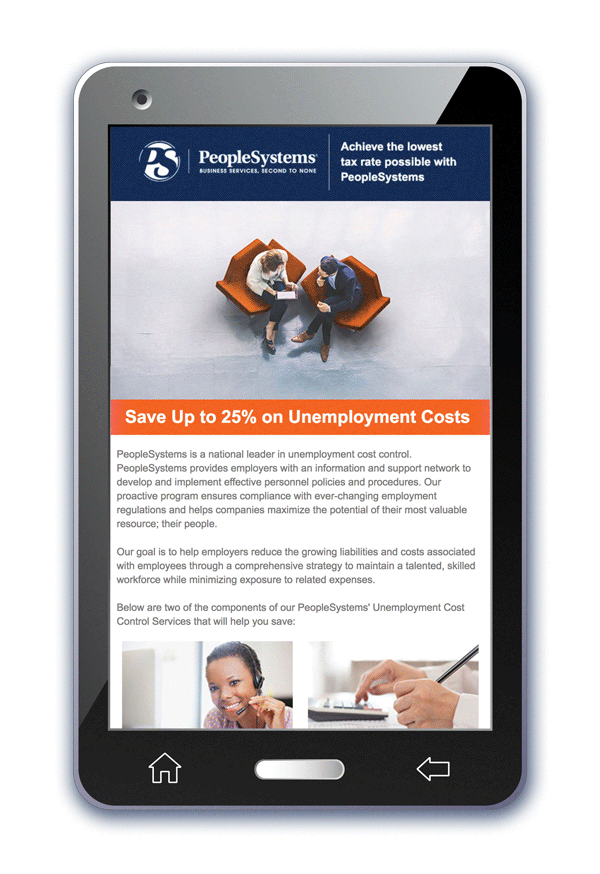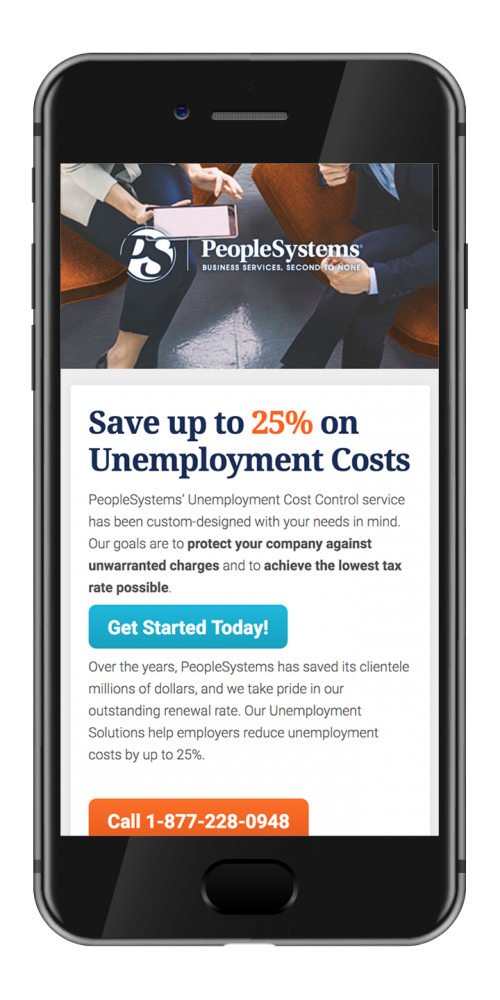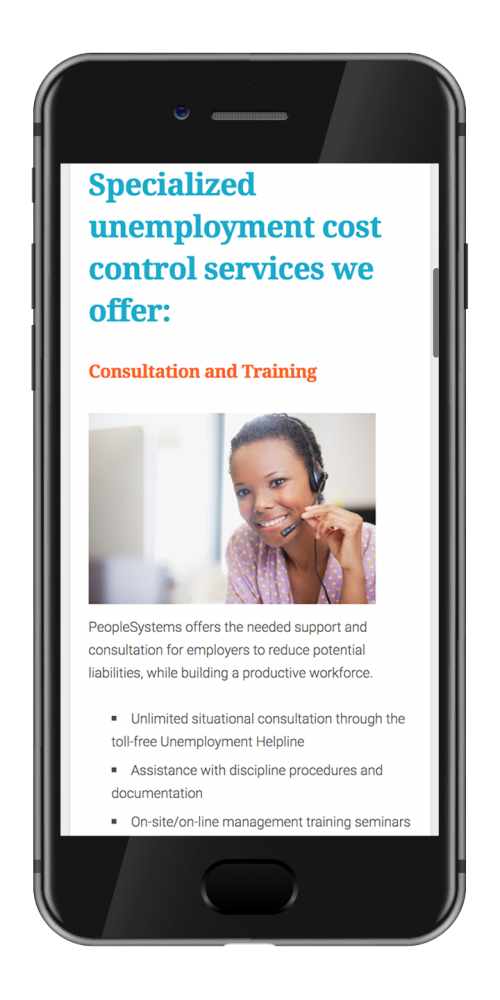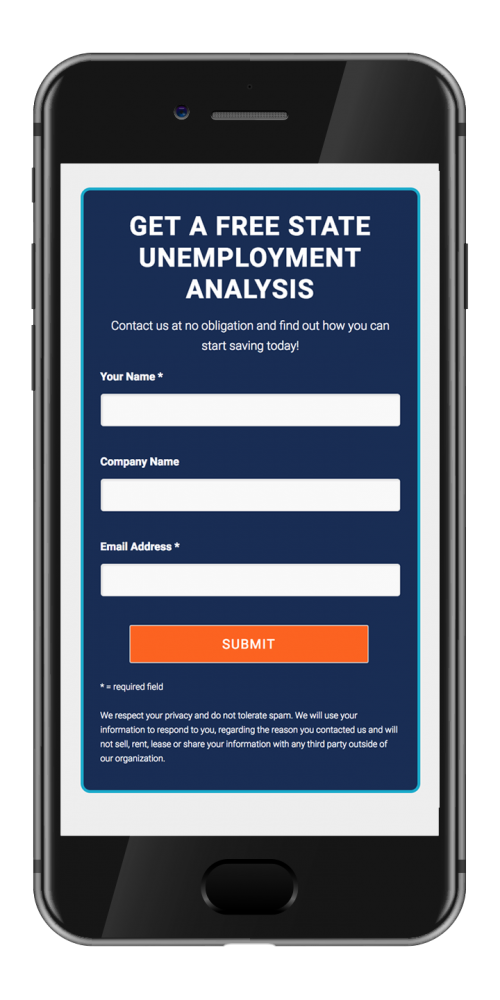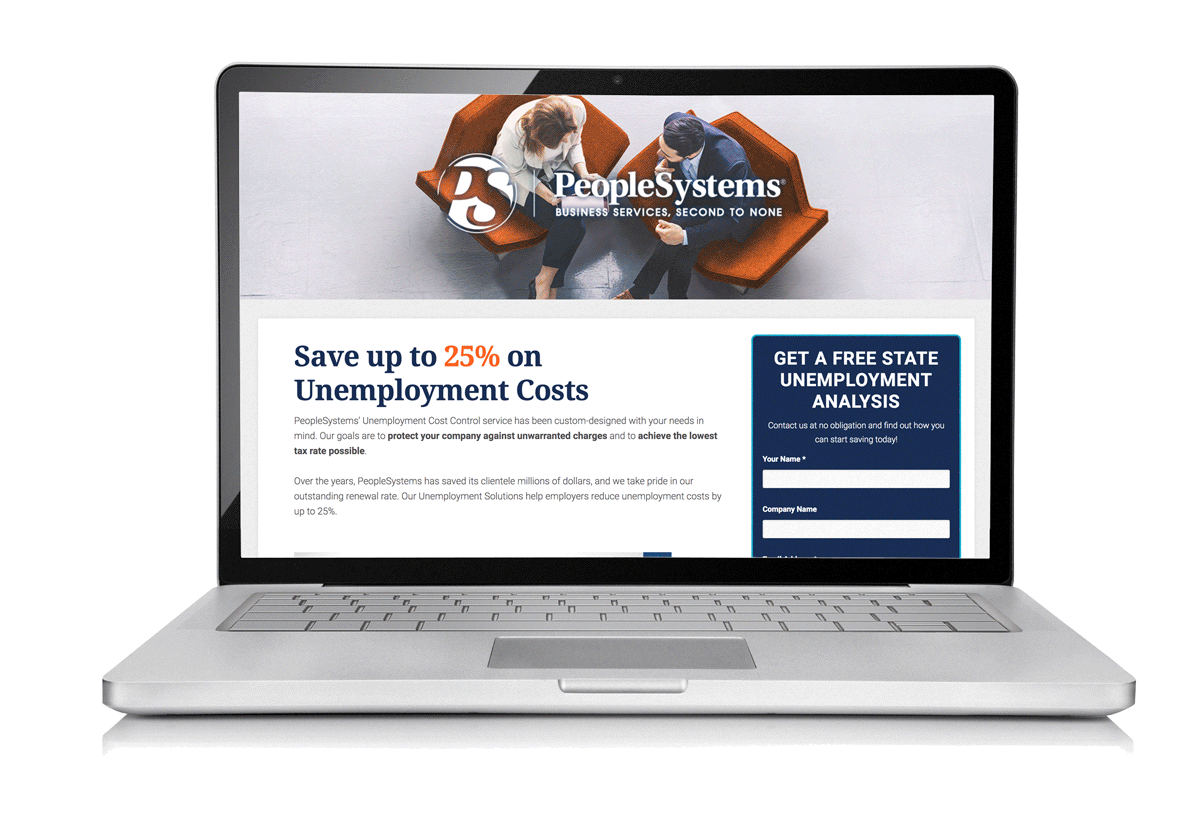 We have a talented bunch of Creative Consultants who draw from their experience working with advertisers of every type and size that would love to work with you!