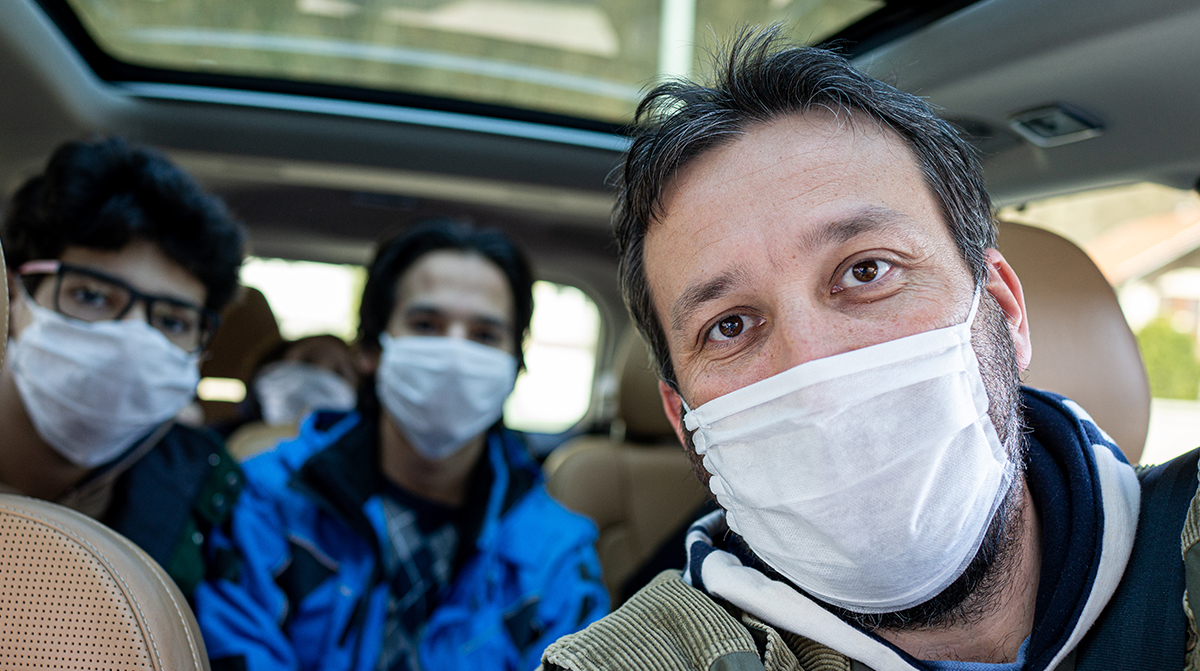 As restrictions around business closures relax and if infection rates continue to decrease, travelers will continue to become increasingly comfortable with the idea of traveling again.  But like many aspects of society, travel will look differently – especially during the next few months.
Instead of travelers planning far away trips (domestic or international) that require flights and extended stays in hotels, many travelers are planning to stay local.
According to a recent Edelman study, for 2/3 of travelers a road trip will be there first venture after the COVID-19 crisis began.  They will be more interested in exploring their communities, their neighboring counties and maybe even a longer day trip an hour or two away.
Fortunately for Upstate NY, for the sake of this conversation meaning those communities north of Westchester county, our travel destinations offer some unique characteristics perfectly suited to safely attracting and satisfying this thirst for local travel.
Many Locations are Drivable.
Whether by thruway or scenic back roads, you can visit a variety of locations by car.  Single locations can become day trips or weekend getaways.  You can even string together multiple sites in a region (like towns in the Adirondacks) to make up a complete weeklong getaway.
The drivability to, from or around your destination can be a point of communication in your messaging.  Highlight that your destination is only a short drive away or in their own backyard.  Phrases like "Get out of the house" or "Just Drive" give us the permission to leave the confines of home and do what we want to do (safely of course).  Or descriptors like "Escape the Everyday" give us the freedom to do something different, break out of the Groundhog's Day rut we're finding ourselves in and just go somewhere.
Outdoor or Open-Air Locations Abound. 
Although masks and social distancing will continue to be a norm, there is an increased comfort level around being out in public, especially if it's an outdoor destination.  Think of the rush of cars you see at local waterfalls or those photos of people at the beach.  We just want to be somewhere different, with fresh air and people at a comfortable distance.
Thankfully, with all of New York State's parks and natural beauty there are a lot of options.  And it finally looks like this weather is starting to cooperate (crosses fingers).
If outdoors or open air if your messaging hook, use expressions that communicate the space and uncrowded nature of your outdoor destination.  Something like "Be Alone in Nature" may be fitting.
You can also emphasize the fresh air and change of scenery with something like "Fresh Air, Beautiful Sights" to make potential travelers see themselves at your relaxing outdoor destination.
Or directly confront that pesky Groundhog's Day mindset offering up a change of pace for visitors with "change your scenery" or something with a change is in the air vibe
Diverse Destinations.
While yes, outdoor locations are plentiful, we have unique museums (like the Lucille Ball museum or the Antique Boat Museum), attractions (like the Wild), Boldt castle) there is enough diversity to appeal to all different types of travelers (not just outdoors people) at all different ages and ability levels too.
As our days have been vanilla, destinations have an opportunity to position their location as the hero, a place to go to help shake things up.  A "Do Something Different." directive or "Comfort Outside Your Comfort Zone" message communicates something just slightly out of the ordinary, but still safe.
At the same time if you're going to motivate everyone to leave the house – we all want to get something out of it.  The promise that your destination offers "Something for Everyone" is a promise that their effort is worth it.
Outside of Densely Populated Metro Areas.
Since COVID-19 has been primarily concentrated in cities, towns with fewer number of residents or destinations with fewer visitors may be appealing to those worried about exposure.
Communicating this benefit is the trickiest of the bunch.  While you want to play off the un-crowded nature of your destination, we're all a little sensitive to certain buzz words like large crowds, large groups, etc.  Communications including those terms may seem off putting to some.  Instead, use words that elude to your social distancing protocol so visitors know what is expected from them and what their comfort level will be when visiting you.
Phrases like "Small Gatherings, Big Adventure", "Small Town, Big Adventure" or "Social Distance with Us" may all be effective in communicating the limited number of visitors at your destination.  These potential communications speak to the uncrowded, peaceful nature of your destinations, bringing peace of mind to those who may want to travel but have a level of discomfort currently.
Where You Can Spend EVEN MORE Quality Time with Family
Even though we've been cooped up with our families for months, they'll be hard to shake when restrictions are lifted.  Kids might not be back in school and families frankly still may like each other when this is all over.  And the definition of family may be extended beyond core family – with trips serving as the first time that grandparents or other extended family may be able to do things together again.  Trips may become more multi-generational changing the lodging and itinerary requirements of these trips.
If you're a family friendly destination, your communication doesn't change all that much.  Visiting your location is still an ideal time for quality family time.  It's an opportunity for a family to explore and experience new things together.  And it allows families to operate as a close family unit, take this leap together, and work together as they have been for months, but this time for fun instead of us of necessity.
Communication like "Family Time is Still the Best Time", "Explore Together" or "Let's Get Back Out There, together" speaks to the family bond and a desire to return to normal together.
Despite your destination, travelers are eager to get back out there.  Local destinations are in a unique position as we approach our peak summer season in New York State.  Poise your destination for a strong re-opening by crafting powerful messaging now, testing it out on your social channels and priming the pump prior to re-opening.  The goal is to have potential travelers in the know on when you'll open, informed on what to expect when they get there, and excited to travel again, with you.
Additionally, if you are in need of marketing services to help you stay relevant now, well helping to prepare for the re-opening to come, please reach out to info@advancemediany.com.  One of our marketing experts will work with you to develop custom strategies to help you kickstart your business.