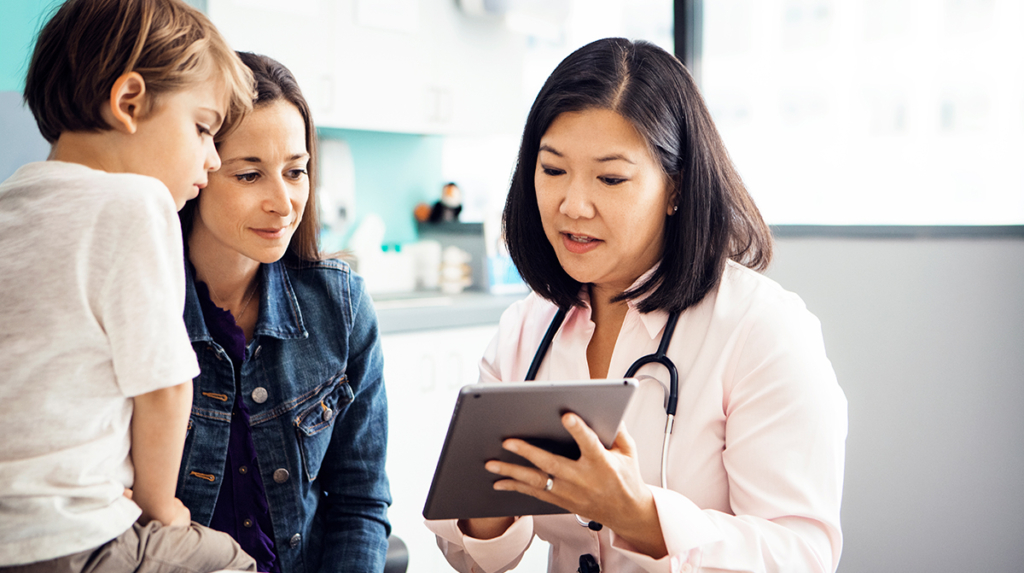 Over the holidays, I woke up one morning with a sore throat and ear infection that could take an elephant down.  The ear, nose and throat specialist my doctor recommended was booked until the year 2036, so I pulled out my iPhone and said: "Ok, Google; find an ENT near me."  Quicker than you can say pharyngitis, I had the names, numbers, and addresses of several in my area.  Five minutes later, I knew each one's certifications, patient reviews, and availability. I booked an appointment online and by that weekend I was decking the halls and jingling all the way.  In today's digital age, every patient is an online researcher and reviewer.  That means healthcare providers – like hospitals, urgent care clinics, dentists, and cosmetic surgeons – need to work harder than ever to tell their story and build their brand.
I've discovered three main challenges which are holding healthcare providers back from enhancing their reputation, staying competitive, and attracting and retaining patients:
Creating engaging online content. According to Think with Google, 89% of consumers turn immediately to an online search engine when they have healthcare questions; and it's your website content which drives the decision making process for people who book appointments and consultations.  They want to feel confident you have your finger on the pulse of what's new and next in healthcare.  Your online content should demonstrate your facility is engaged, caring, patient-first, and an expert in specialty procedures and treating specific conditions. Video is a powerful and effective way to tell your story – and you're 53 times more likely to show up on the first page of Google when you use video, according to Forrester Research.  Put it on your website and push it out through Facebook and YouTube.  Some examples of video topics include:

Patient education videos that explain a complex subject in a short but compelling way, like procedures, symptoms, and what to expect at their first visit. Sandra Lee – also known as "Dr. Pimple Popper" – does a great job of this.  More than five million people follow her on YouTube and her most watched video has racked up over 59 million views.  Here she shows us having a cyst removed is easy and relatively painless.
Other patients with a similar health issue and how they're dealing with it.
Interviews with doctors and staff in your office to bring the human factor to your organization. Watch a polished introductory video from Longmont Integrative Family Practice in Colorado.
Cyclical content, for example: maternity stories around Mother's Day, weight loss tips after the holidays, flu shot information in the winter, and men's health tips around Father's Day. In this video from Lee's Summit Medical Center, a doctor shares some summer sunscreen tips.
Relying on traditional marketing tactics. Much of today's healthcare marketing still leans heavily towards traditional strategies, like word of mouth, print, TV, radio, billboards, and direct mail.  Marketers launch campaigns and hope for the best, unable to make real-time adjustments once the ads are live.  A benefit of digital marketing is the ability to track and attribute results to specific outreach efforts, which is critical to understanding what's working, what needs to be tweaked, and how to use marketing dollars efficiently for the highest return on investment. I like a mix of traditional and digital in order to reach people wherever they are, with the majority allocated to digital. By installing Google Analytics on your site, you'll learn how users are engaging with your content, so you know what's working and what's not.
Poorly planned marketing budget. Most practice owners and healthcare marketers know that it takes money to make money, but often don't earmark – and stick to – a specific dollar amount for the year, usually because they aren't sure how much they should spend or how much they can afford to spend.  Two common methods of calculating a marketing budget are the traditional way and goal-based:

Traditional: Set aside a percentage of projected annual revenue before the year begins.  It's simple and easy to follow.  According to The CMO Survey, the longest running non-commercial survey for and about the field of marketing, businesses in the healthcare field allocate 6.2% of annual revenue to marketing on average.  That number can sway one or another based on factors like your specialty, your competitors' marketing spend, and your target audience.
Goal-based: Begin with the end in mind and work backwards.  It's highly effective but more work.  Let's say you want to increase profits by $100,000.  To achieve that, you need 30 new patients by year's end.  How much marketing will it take?  What strategies could you use to make it happen?  What are your competitors doing?
Advance Media New York is a digital-first marketing and media company which helps companies tell their story and reach new customers. The healthcare clients we've worked with include Upstate University Hospital, St. Joseph's Hospital, Crouse Health, Eye Plastic & Reconstructive Surgeons of Central New York, Revitalize CNY, Locastro Vein Center, Auburn Community Hospital, Carthage Area Hospital, Hematology Oncology Associates, and PACE CNY.
Interested in learning more about our work in the healthcare industry?  Be sure to check out these other articles: