Preliminary steps: Conducting extensive research – Market Research Buffalo NY
When working with a client from a Western New York county, such as Erie, Niagara or Allegany, our knowledgeable market research Buffalo NY consultants at Advance Media New York begin the process of structuring a marketing outreach plan by obtaining an incredible amount of data, which is then interpreted accordingly. Our resulting digital marketing tactics and strategies are entirely based on data insights, which provide an intimate look into who our client's target audience is and what drives them.
Whether your business is located in Buffalo, The Southtowns, Jamestown, Olean or the surrounding WNY cities and areas, Advance Media New York can craft compelling campaigns with messaging that reflects your company's unique vision – and it all starts with solid market research Buffalo NY. From Burt Analytics to Nielsen to ComScore, we use a host of in-house proprietary software to not only identify who your target audience is, but also to understand what they're specifically looking for in a product or service.
Using consumer insights analysis and voice of customer (VoC) to optimize your campaign
Our team finds out who you are, so we can effectively identify who you're trying to reach. In order to optimize your budget and receive a high return on investment, it's essential to inform every marketing effort with valuable data insights. At Advance Media New York, we perform a crucial consumer insights buffalo analysis service, which locates your largest spending audience and then profiles them by key demographics, such as age, household type, gender and income.
We also conduct Voice of Customer (VoC) research, which goes further into your target audience's profile and persona, uncovering customers' thoughts and perceptions about relevant topics, including their reactions, expectations, preferences and psychological motivations. In order to complete this type of data marketing research, we've partnered with leading manufacturers and other top market research companies Buffalo NY.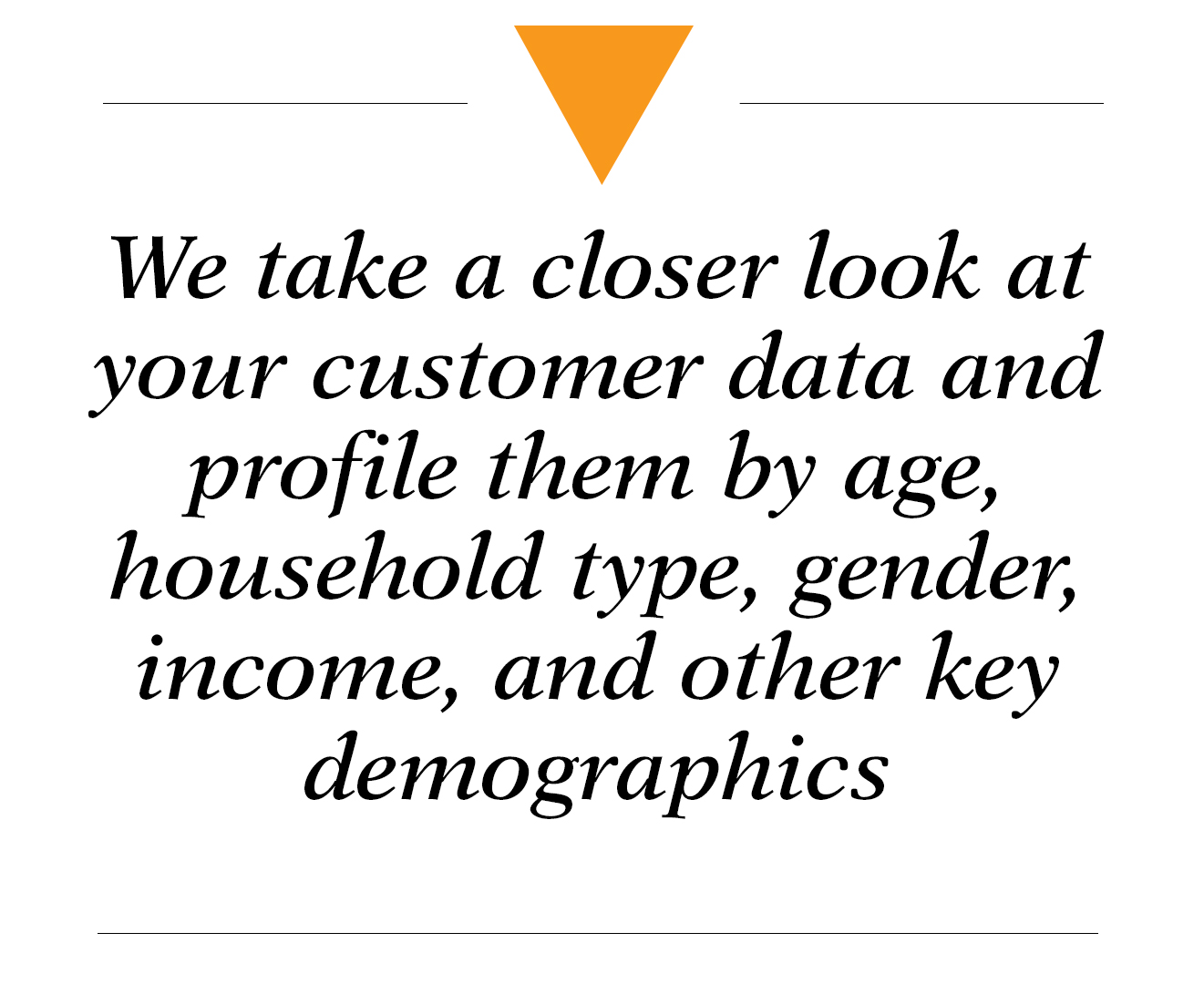 When tasked with representing the Syracuse Home & Garden Show as their official data marketing agency, Advance Media New York started by using data insights and consumer insights to segment the local population interested in home improvement and remodeling projects. We also used insights from our market research to pinpoint the most common types of home and garden activities, which our marketing specialists then incorporated into the campaign's communication. Based on collected Nielsen data, we identified which channels to pursue, resulting in a blend of digital and traditional channels, including Facebook, YouTube and specific TV and radio stations, allowing us to reach even the most difficult-to-access customers.