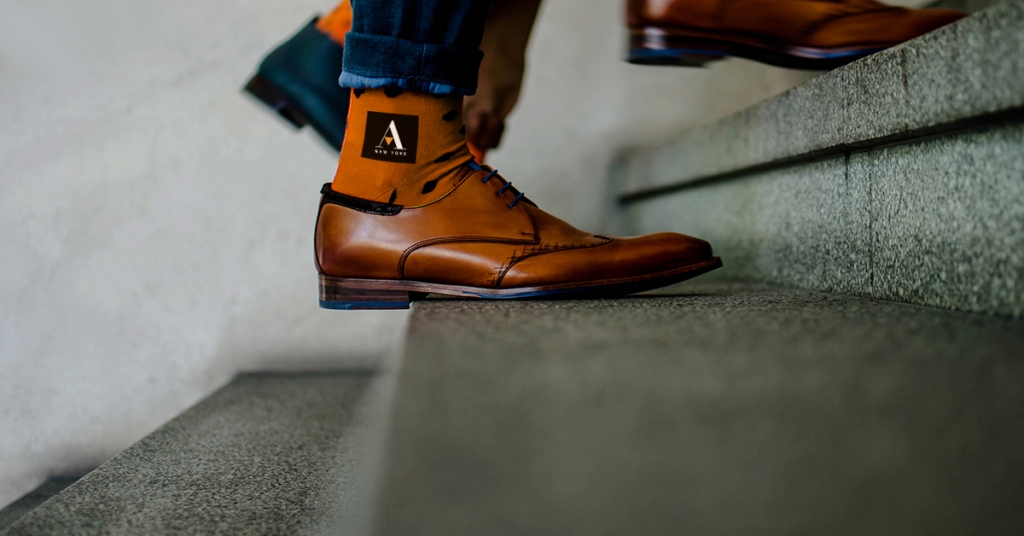 I get asked all the time, "What do I do first with marketing?  And then?  And after that?  And what about after that?"  We all need a clear path to go from wherever we are, to winning.  But if you ask 10 marketing experts what they recommend for your business, you'll get 10 different strategies.  However, we mostly all agree on some foundational basics; a clear path.  Let's say you want to get in shape.  What's the clear path to getting in shape?  You would observe people who are in shape and copy what they are doing.  Find a proven plan and then don't try to fix it…because if you already had it figured out, you'd already be there.  Don't fix somebody else's clear path that's already working.  And when you find something that works, go all in and submit yourself to it 100%.  Don't try to fix a winning process.  Here are the key elements of a winning marketing strategy – which I believe are foundational – and the order you should do them. 
Step 1:  Take your temperature!  How do you know where to go if you don't know where you are?  Whether you're starting a new marketing plan, or starting for the very first time, you need a solid baseline of your company's digital presence and a good idea what the market thinks of you – not what YOU think they think of you.
Get a User Experience audit (also called a UX audit) According to HubSpot, one-third of all new websites fail.  Don't waste time and money making uninformed tweaks to your site because tweaking is not necessarily fixing.  A UX audit performed by a certified UX designer is a way to pinpoint less-than-perfect areas of your site – revealing which parts are causing headaches for users and preventing conversions like phone calls and requests for information – and provides recommendations on how to improve the user experience of your site.  It's cheaper and faster to fix problems on an existing site (unless the technology or design is too outdated) than to build a new one.  Forrester Research reports that, on average, every dollar invested in UX brings $100 in return.  The goal is better user engagement, easier and quicker information finding, quicker task completion, more happy customers, and a better perception of your brand. Pro tip: make your website accessible.  Our UX designer has the scoop here.
Do a Search Engine Optimization audit (also called an SEO audit) Ever hear the joke, "Where's the best place to hide a dead body?  Page two of Google."  It's true.  Three out of 4 users don't go past page one of search results – and the top 5 URLs on the search engine results page get 75% of the clicks!  An SEO audit evaluates the search engine friendliness of your website which is key to your business getting found online.  A reputable digital marketing partner can provide you with a detailed analysis on how your website is performing in search, social media, and internal and external links.  You'll get a customized report with a strategy for taking advantage of all available sources of traffic on the Internet to correct the issues, keeping your website up-to-date with the latest developments in search marketing, and staying on top of the competition. You can address the issues with a monthly SEO program, which is designed to increase your website's quality of traffic, quantity of traffic, and organic search engine results.
Get going on a Voice of Customer survey (also called VoC) You wouldn't fly a plane blindfolded, so why would you invest in marketing blindfolded?  The saying "whoever knows their customer best, wins" could not be more true.  The most successful companies center their business around their customer by using their feedback to guide them. Nothing is more genuine, actionable, aligned, and beneficial.  A recent Aberdeen Group report shows that companies who use VoC enjoy 55% greater customer retention rates and have an average 23% decrease in year-over-year customer service costs.  The goal of VoC (best done by a third-party – not you!) is to uncover the reasons behind feedback scores, understand customer needs, wants and pain points, prioritize them, understand how your customers view and value your products and services, understand where you are delivering on your promise and where you are not, and utilize this information to inform your business strategy and marketing plan.
Step 2:  Get out there! Now that you're ready for prime time, set a marketing budget and put a marketing plan in place.  Part digital, part traditional.  I especially like digital for reasons I shared last year when I joined Advance Media New York.  Need help getting started?  Check out our recent blog on the hottest marketing secrets of 2018.
Step 3:  Measure. How can you tell if your strategy is working? How can you compare the cost and return of your marketing? How do you decide what to do next? The only way to answer these questions is to monitor a set of key performance indicators, or KPIs.  KPIs are the metrics that determine whether or not your marketing strategy is helping you achieve your business goals. There are thousands of numbers related to your marketing that you could monitor; you need to decide which are most relevant and important to your business.  Maybe it's new visitors to your site, time spent on site, organic traffic, phone calls, form fills, the list goes on.  Once you've chosen your KPIs, create a strategy for monitoring and measuring them. Effective measurement requires 3 steps:
Set specific goals. Do you want to increase sales?  Lower your cost per lead?  Acquire more customers?
Use analytics tools. There's a ton out there, both free and paid.  Get familiar with at least one before starting any marketing.  Google Analytics is very popular and gets the job done.  We offer some help here and here.
Monitor your results. How often you measure will probably depend on how many people you have on your marketing team.  If you're flying solo, you probably won't have time to check every day.  Just create a schedule and stick to it so you don't lose track completely.
Step 4:  Lather, rinse, repeat.  With each passing month, you gain more insight, your marketing campaign gets "smarter", and your ROI goes up.  Stop doing the things that aren't working and do more of the things that are.  YOU CAN DO IT.  Time and patience is all it takes.  Don't be afraid to turn to a marketing partner for help.  They'll do the heavy lifting so you can focus on running your business.  Our checklist for choosing a digital agency tells you what you should look for in a partner.