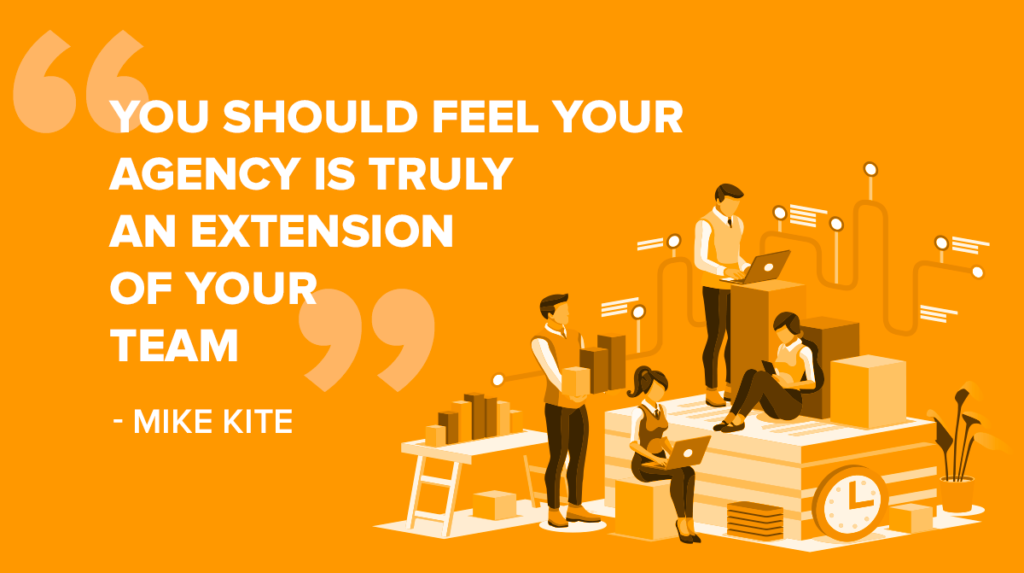 In a previous blog post, we shared the things you should look for when choosing a digital agency.  So now that you have one, things are rolling along, and you're feeling pretty good, what should you get a pulse check on along the way to know you made the right choice?
1) They have the heart of a teacher, not the heart of a salesperson. Get very comfortable with the idea that this is YOUR money.  There's no reason for you to ever feel afraid or embarrassed to insist that you understand what's going on with your money.  Your agency must continually earn your business by teaching you why they're recommending what they're recommending.  You need to know enough about the basic concepts that you can make the decision intelligently on your own, and if they can't help you learn the basic concepts, you have the wrong people.
2) Part work, part play, all ideas. Winning teams work hard, have fun and think big.  You need a high octane, high protein agency who's amped up, rolls up their sleeves, does the heavy lifting, and gets the job done.  Equally important, you should have fun.  That's when the magic happens.  Below is a popular Venn diagram which sums me up perfectly, and maybe you, too.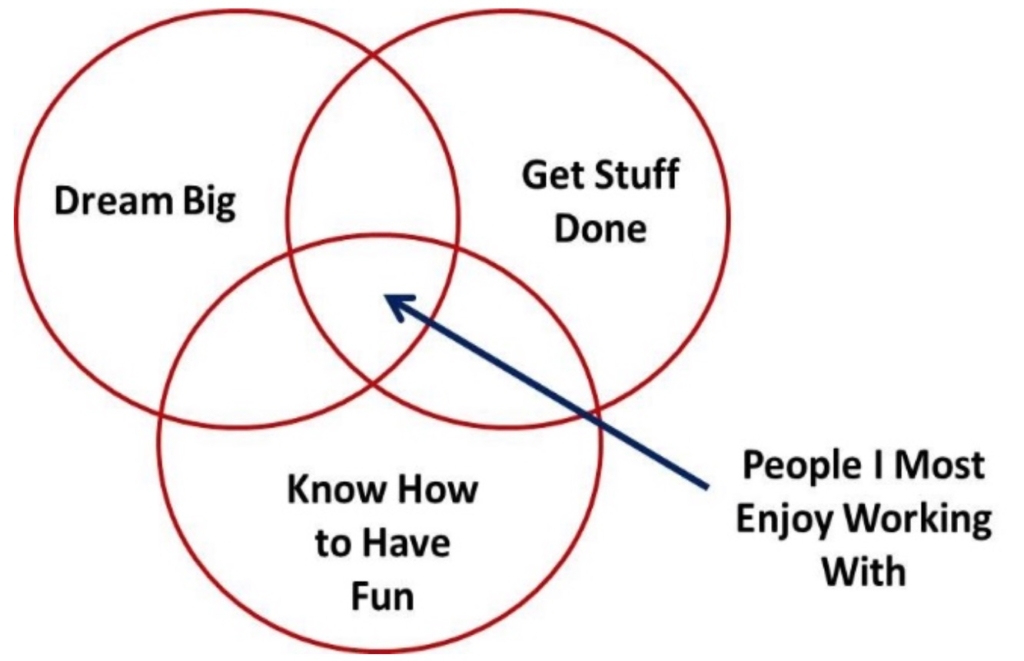 3) Reporting, reporting, reporting.  It's imperative you have 100% transparency into the results of your marketing efforts. Your agency should present you with reporting on a regular basis, maybe weekly or bi-weekly in the beginning and then monthly as you become more confident and comfortable.  Reporting shouldn't just be a spreadsheet full of numbers and percentages.  They should translate what they're seeing into everyday language, explain how you're benchmarking, and make recommendations on how to optimize going forward.  With Google Analytics, your marketing agency can show you your best and worst performing pages, which digital strategies bring the most traffic and conversions where your best visitors are located, and what people are searching for on your site.
4) They've become an extension of your marketing team. When the chemistry's right, you should feel your agency is truly an extension of your team.  They get you.  They believe in your mission.  They're a brand ambassador for your business, and they could come work inside your company seamlessly because the cultural fit is so strong.
5) Data is king. Launching a marketing plan without data is like driving a car blindfolded.  That's why your agency should be using data to execute your marketing strategy.  They recommend tactics like Voice of Customer market research, an audit of your website's User Experience and SEO value, utilizing first party data to reach a more targeted audience, and industry benchmarking to design a smart marketing budget.  Without data, it's just someone's opinion.
Advance Media New York is a digital-first marketing and media company.  We help companies tell their story and reach new customers.  The strategies we use to grow two wildly successful, premium websites – Syracuse.com and NYup.com – are the same tools we use to drive return on investment for your business.  We're backed by Advance Local, one of the largest media companies in the US, with headquarters in One World Trade Center and media groups in every region of the country.